17 January 2020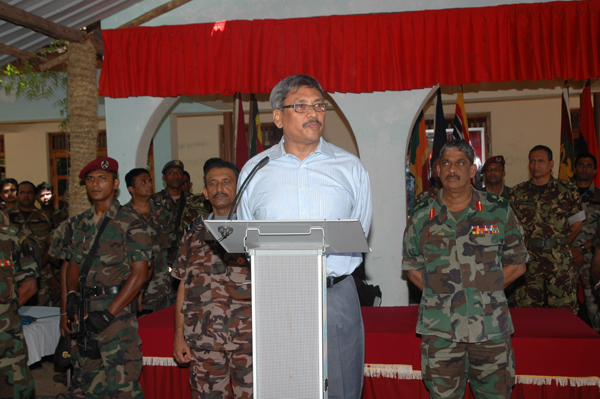 Gotabaya addressing military as Defence Secretary
In their annual global human rights report, Human Rights Watch (HRW), warns that Sri Lanka is in 'great peril' of losing ground since the election of Gotabaya Rajapaksa and subsequent appointment of several ministers who have credible human rights accusations against them.
Meenakshi Ganguly, HRW's South Asia director stated on the matter;
"There is every reason to fear that any progress Sri Lanka has made in recent years in restoring basic rights and rebuilding democratic institutions will be overturned with a vengeance,"
Appointment of War Criminals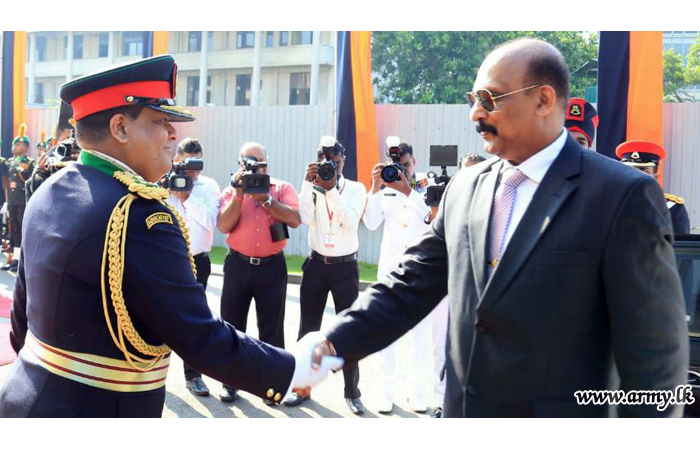 (Shavendra Silva figured on the left and Kamal Gunarante on the right)
In their reporting, HRW criticises the appointment of Kamal Gunaratne to defence secretary as well as the appointment of Shavendra Silva to the position army chief given their accusations of war crimes.
Gunaratne commanded the 53 division of the Sri Lankan army, which the UN Office of the High Commissioner for Human Rights (OHCHR) has accused of shelling hospitals and massacring civilians within the "no-fire zone" in 2009 as well as summary executions and torture.
Read more here: ITJP releases dossier of evidence against Sri Lanka's new Secretary of Defence
Shavendra Silva commanded the 58 division of the Sri Lankan military and is similarly accused of conducting military offences which killed tens of thousands of Tamils as well as murdering those who surrendered. 
Read more here: Shavendra Silva - 'the most wanted man in Sri Lanka'
HRW is critical of the position of the new administration towards human rights as in 2015, then-President Sirisena co-signed UN resolution 30/1 which affirmed Sri Lanka's commitment to reconciliation and accountability but Rajapaksa has consistently called for withdrawing support from this resolution. 
HRW writes:
"The new Rajapaksa government has indicated that it does not intend to respect those commitments".
This was reinforced during the campaign as Gotabaya Rajapaksa stated;
"We have already rejected that, as a party we have rejected that agreement and in public we have rejected that. ... On this issue, our policies and the present government policies are far apart. We have to move forward, we have to forget about hanging on to old allegations and all that."
Gotabaya has actively opposed pushes against initiatives for accountability and openly threatened those who have spoken about war crimes. In a 2010 interview, he threatened the former army commander Sarath Fonseka for telling the international media that he was given orders to execute civilians from Gotabaya. During the interview, he describes Fonseka as a 'traitor' and declares 'we will hang him',
Read more here: 'We will hang him!' - A glimpse of Gotabaya
Militarisation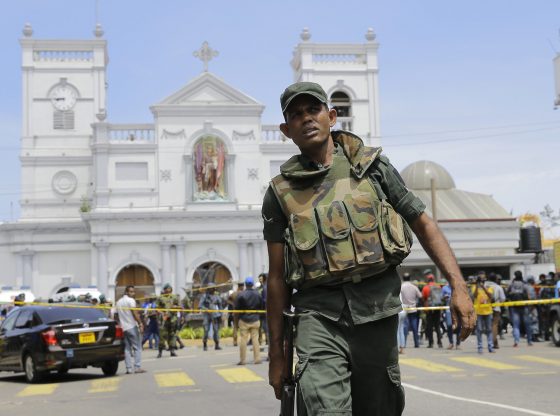 HRW has also warned against the increasing militarisation in Sri Lanka. They note,
'the army has been given increased responsibility for the normal police role of protecting "public safety"'.
This has resulted in the detention of hundreds under the Prevention of Terrorism Act (PTA), the continued use of which has been condemned by the international community. The government had pledged in 2015 to replace the bill but this has not happened and appears unlikely to happen under this current administration.
The PTA has allowed the state to commit human rights violations such as torture and arbitrary detention.
The increased militarisation has given security forces broad sweeping powers and follows the Easter Sunday bombings in which over 250 people were killed. 
Anti-Muslim attacks
The HRW report also details the dangers Muslims face in Sri Lanka given the increase in islamophobia and the active role Buddhist monks and nationalist politicians have played in stirring up religious hatred. 
HRW reports that politicians and hardline monks have "attacked Muslim property and vilified Muslims and foreign asylum seekers, putting them at risk of assault".
During the election campaign, a member of Rajapaksa's legal council told a crowd of Muslims during a private meeting that if they did not vote for Gotabaya they may face violent repercussions. 
Read more here: "If we don't support him, what will happen?" - Ali Sabry
The New York Times reported that Pakistani refugees, from the Ahmadiyya community, are at particular risk of becoming "easy targets" because they speak in a different language and look slightly different.
Read the New York Times reporting here.
Attacks on journalists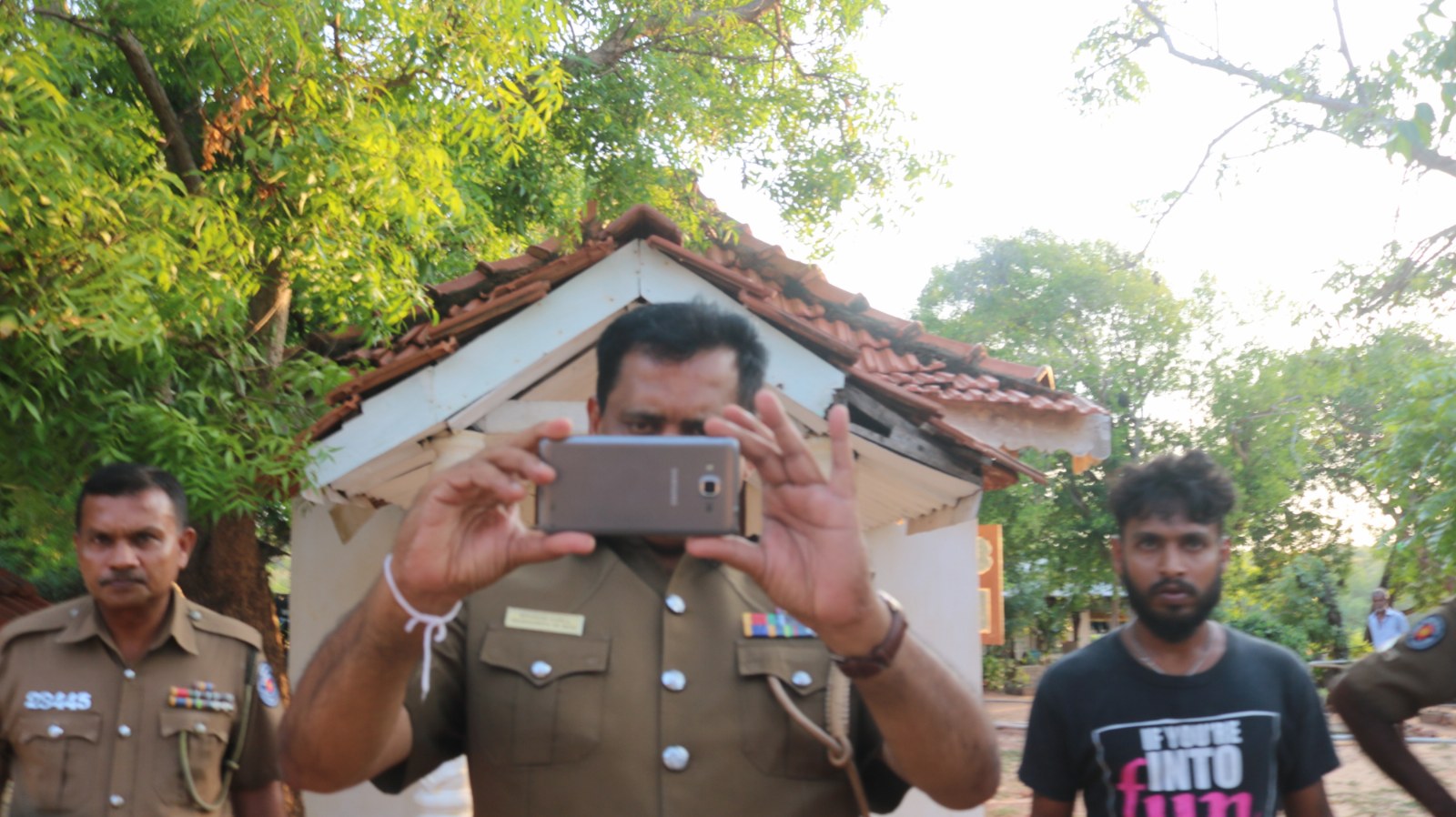 Human Rights Watch also warns against an increasingly hostile environment for journalists given the known record of the Rajapaksa administration. 
According to Together Against Genocide, from 2004 to 2009, over 48 journalists and media workers were reported killed, 41 of whom were Tamil. Whilst defence secretary, Rajapaksa stated that dissent during a time of war is treason. He has been almost as frank in recent weeks, declaring that only "favourable media reporting" must be allowed. Reporters Without Borders (RSF) has also warned about the rise in attacks on journalists and Tamil Guardian correspondents on the ground have faced acts of violence and harassment by the security forces. Sri Lanka is ranked 126th out of 180 countries in RSF's 2019 World Press Freedom Index.
Read more here: Resurgence in attacks against Tamil journalists says Reporters Without Borders
Recommendations
HRW calls upon;
"Concerned governments should make it clear that international crimes cannot simply be brushed under the carpet".
This was a sentiment echoed by the leader of the British Labour party, Jeremy Corbyn, which maintained that the Labour party is concerned that "the new Government of Sri Lanka has said it will not implement the vital UN resolution on accountability, justice and reconciliation".
Read Jeremy Corbyn's statement here.
Read HRW reporting here.