11 December 2017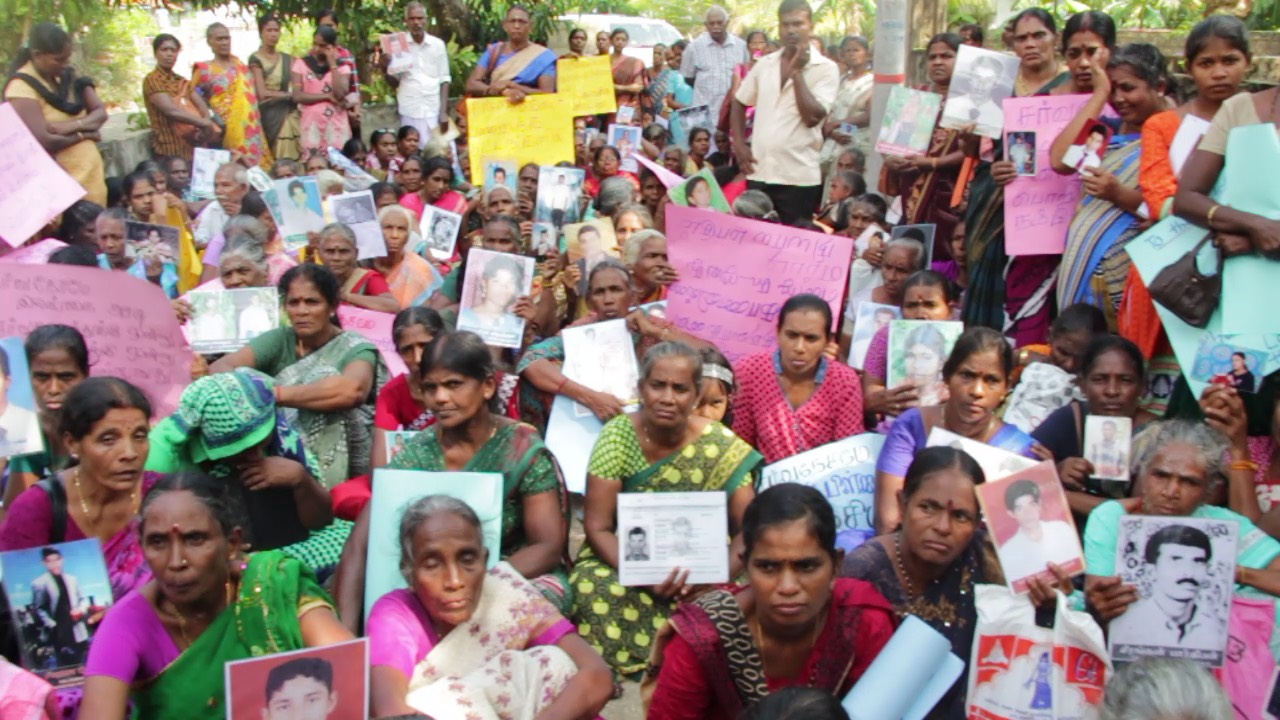 Protestors in Jaffna and Batticaloa staged a rally on Sunday to mark International Human Rights Day and demand answers to the whereabouts of their disappeared relatives, stating that the Sri Lankan government has failed to live up to promises it made earlier this year.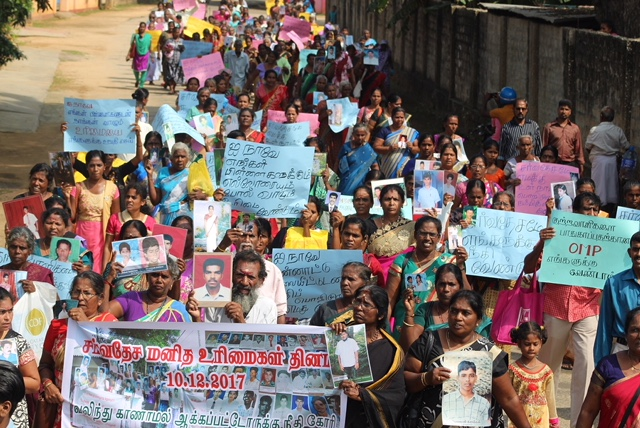 Family members of the forcibly disappeared marched to the United Nations office in Jaffna where they handed over a petition to officials, calling on the government to release a list of all those that surrendered to the military during the final phase of the armed conflict in 2009. After meeting with Sri Lankan President Maithripala Sirisena in June this year, he pledged to release such lists. No action has been taken since.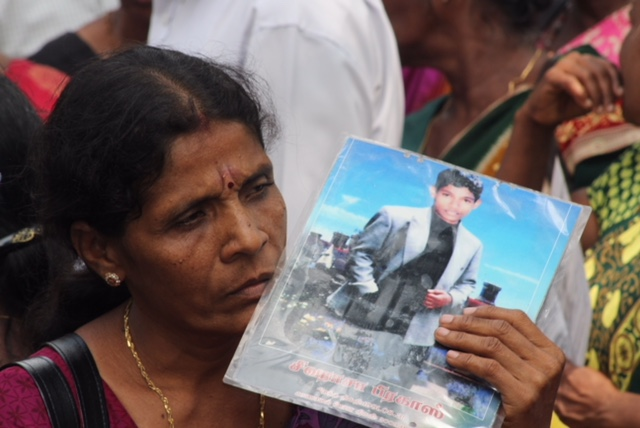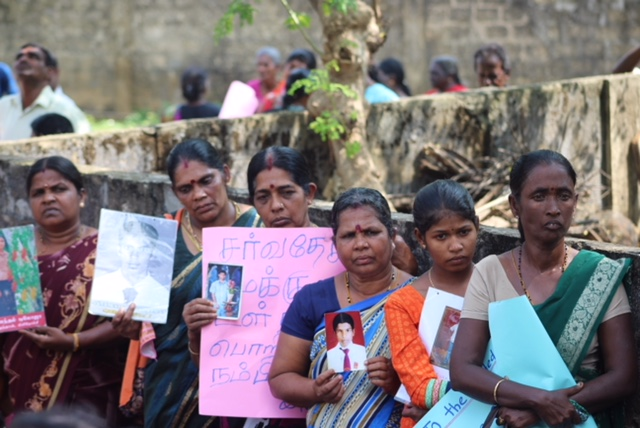 "We have lost all hope," read the petition." There is no political will to trace the forcibly disappeared in Sri Lanka."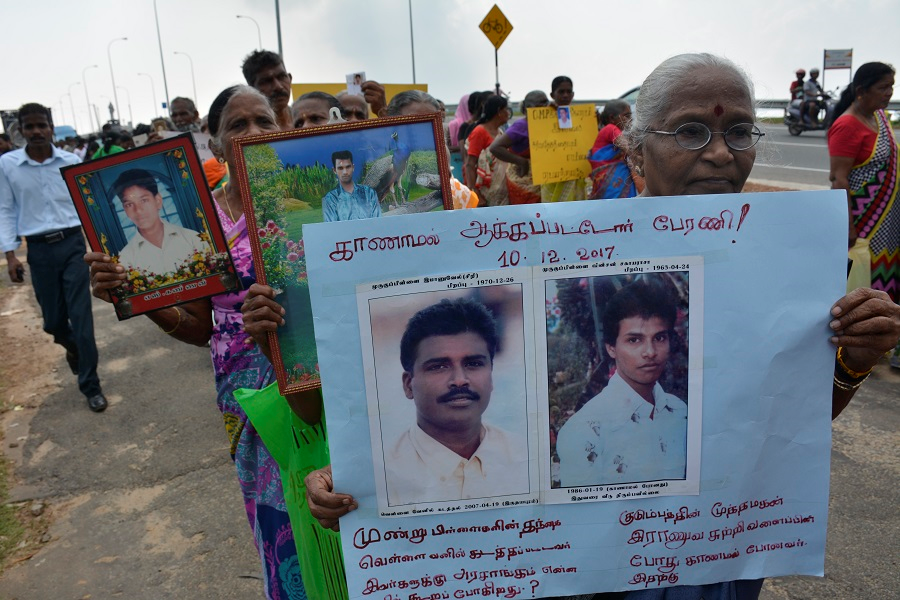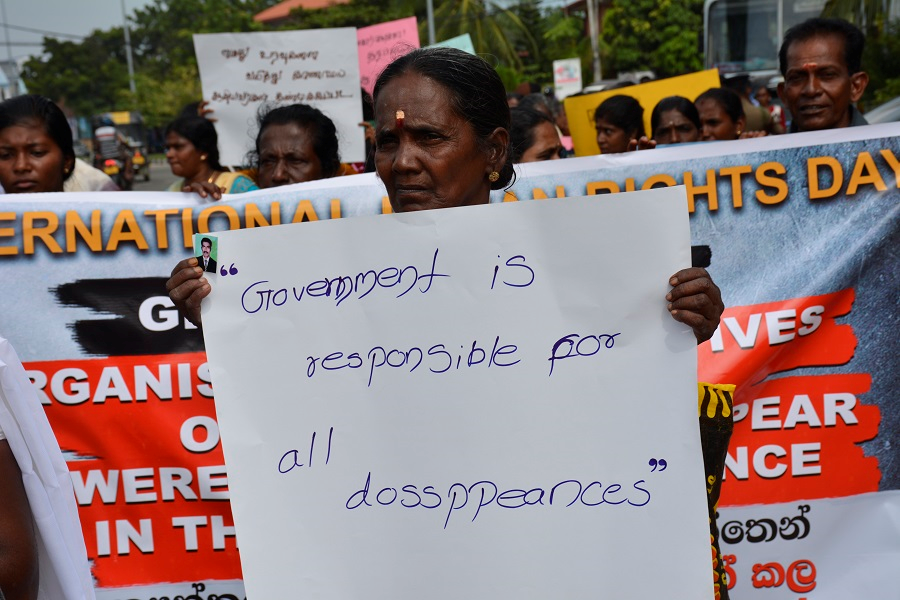 It went on to state, "the Government drags its feet while giving the appearance that they are committed to tracing by putting out announcements periodically over the last year or so in relation to the process of establishing of the Office of Missing Persons".
"Each of these announcements has been targeted towards the international community seeking to impress upon them that they are making progress," it added.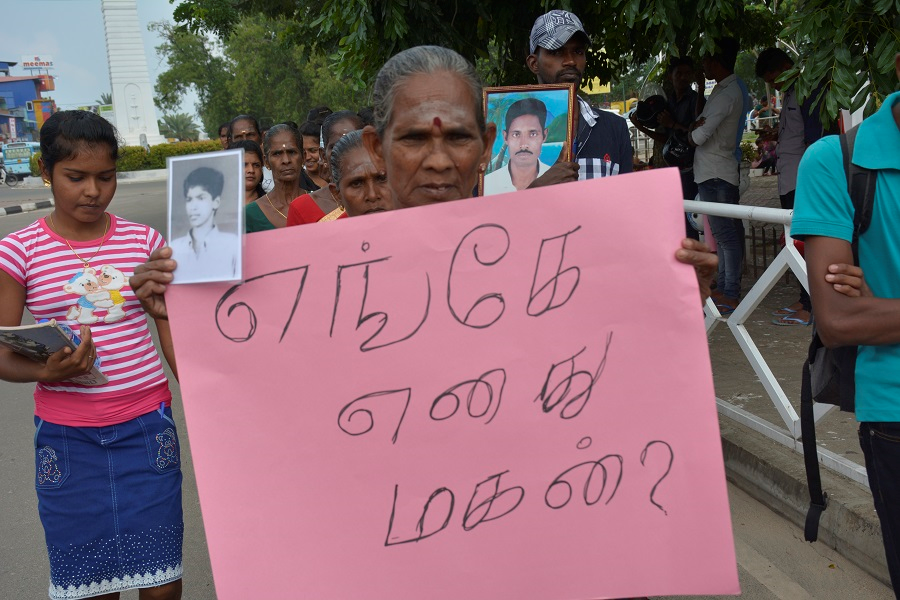 The same petition was also delivered to officials in the East.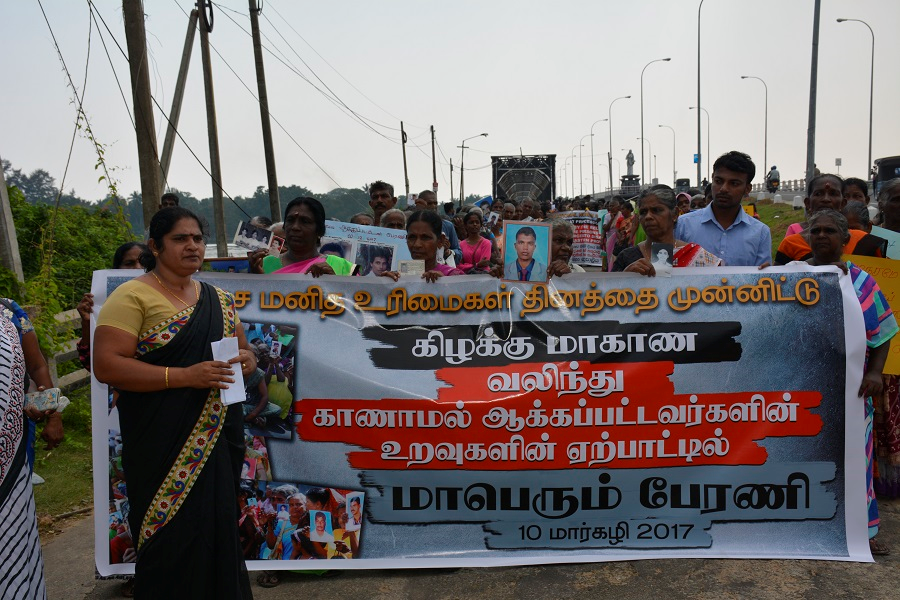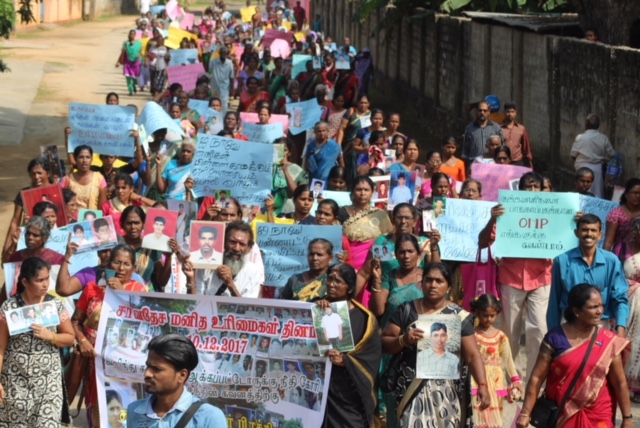 Read the full text of the petition below.
 

To:

The UN High Commissioner for Human Rights

OHCHR, Geneva

 

Through:

UN Resident Coordinator in Sri Lanka,

Colombo07

Your Excellency,

We have lost all hope. There is no political will to trace the forcibly disappeared in Sri Lanka.

We have continued the struggle in the heat and rain and have been on the road with the hope that the present regime will keep its promises to trace and hold accountable those who were forcibly disappeared by previous regimes. We have met Hon. President Maithirpala Sirisena three times to date with no results forthcoming. Following our most recent meeting with the President on 16th November 2017 we have lost all hope that the Sri Lankan Government will make good on their promises. The Government calls itself a Government dedicated to 'Good Governance' but does not care about our suffering. Most of us are old and have been out on the roads protesting under terrible conditions. The Government does not care that seven has died since we started the protests. How can this Government dare describe itself as a Yahapalanaya/ Nallaatchchi Government?

During the last few days of the war we surrendered our loved ones to the Sri Lankan Armed Forces trusting the Government's promises of security of life and their dignity. The Army registered them many times at the security check points and at the camps where they were taken to. If the Government is willing, it can trace, within a very short period of time, the whereabouts of our loved ones with the help of these lists. If the lists are not available the Government can seek information from those who were in charge of the camps/ security check points at the relevant time. Without doing any of this the Government drags its feet while giving the appearance that they are committed to tracing by putting out announcements periodically over the last year or so in relation to the process of establishing of the Office of Missing Persons. Each of these announcements has been targeted towards the international community seeking to impress upon them that they are making progress. We have time and again said that the OMP will only serve to be yet another eye washer unless the Government takes some concrete steps that give us the indication to the contrary. The only means by which the Government can build trust regarding the OMP is by releasing those lists that we demanded in our meeting with the President on 12thJune 2017. We don't want to shed tears and narrate our stories again to an institution that is being set up to serve the interests of the Government of the day.

As the world prepares to commemorate the 70th anniversary of the Universal Declaration of Human Rights the most meaningful action that the UN and the international community can take vis a vis Sri Lanka is to apply concrete pressure on the Government to take concrete steps to trace the fate of our loved ones and hold those responsible for their forced disappearance. Otherwise Human Rights will remain for us an unrealized value, full of rhetoric and of no practical relevance to our plight.

 Thank you.

On Behalf of the Relatives of the Enforced Disappeared