06 November 2019
Two administrators of a historic Tamil temple in a Vavuniya village who were arrested last week following a complaint by Sri Lanka's archaeology department have had their detention extended by the Vavuniya court after the case was adjourned to November 16.
The detainees Subramaniam and Akilan were arrested on November 1 after the archaeology department lodged a complaint claiming they had dug up underground bricks while cleaning the temple in the village of Maligai in the Omanthai area of Vavuniya.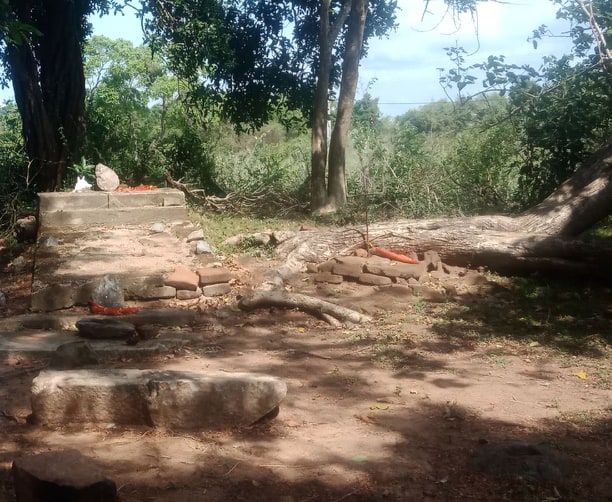 Locals have been outraged by the arrests and said the archaeology department was targeting Tamils and especially Hindu temples. Devotees who attend the 'Kaatu Vinayagar' temple said the temple had been there all their lives and that there had never been any indication that the temple was on land belonging to the archaeology department.
"It must be condemned that the Department of Archaeology had these innocent people, who went to clean their temple, arrested," TNA MP Sivasakthy Ananthan said on Saturday after visiting the two men in prison. "These people did not engage in any criminal activities. They did not even know that the temple is under the administration of the Department of Archaeology. The Department of Archaeology did not put any sign board there."
"Through these activities, the Department of Archaeology continues to harass all Tamil people and Hindus."