29 May 2019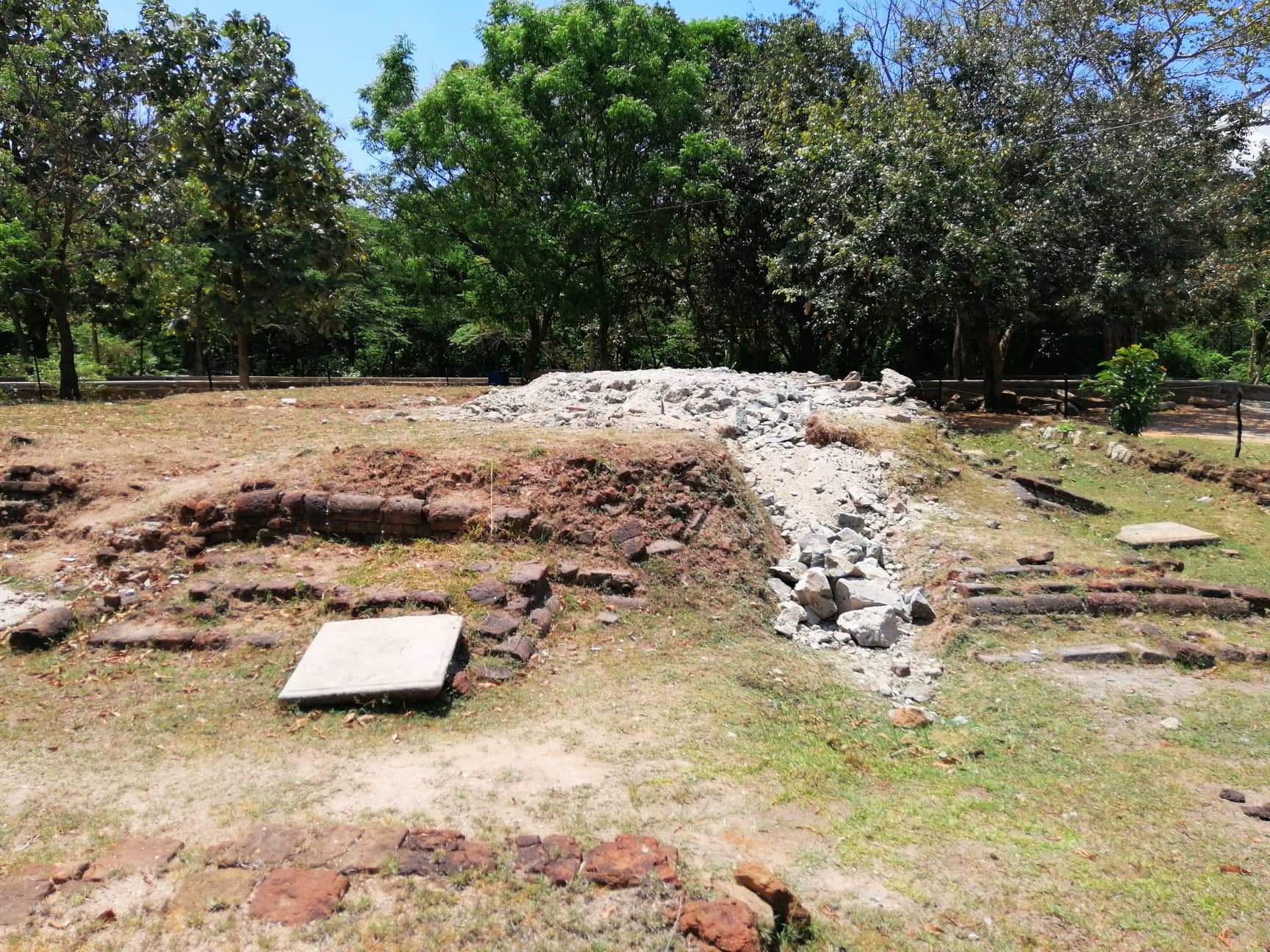 Sri Lanka's Department of Archaeology is dumping the ruins of an ancient Pillaiyar temple situated near the seven hot springs in Kanniya into a well, and building a Buddha statue in its place, residents in Trincomalee told the Tamil Guardian.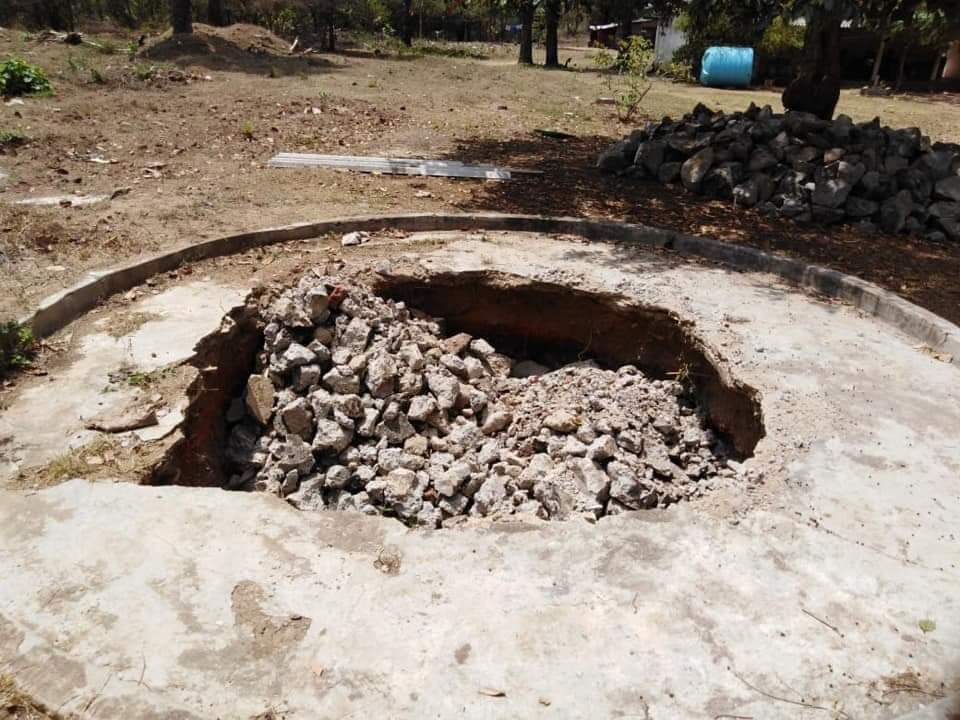 The site of the ancient Hindu temple has been claimed by the Department as under its remit. Construction work, which began this month, is being led by a Buddhist monk.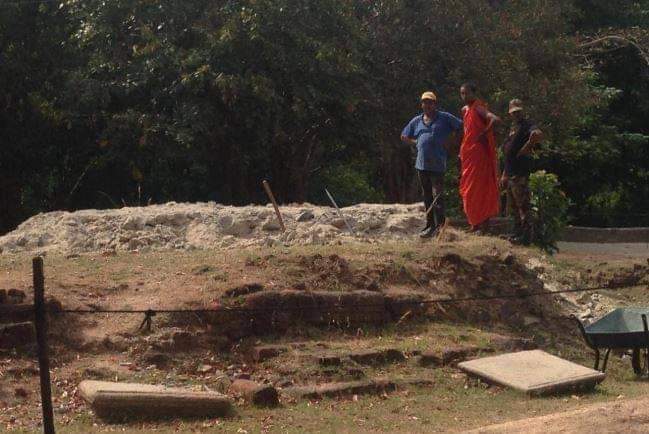 Local Hindu devotees have been forced to worship the Pillaiyar at a makeshift shrine by an 'Arasu' tree.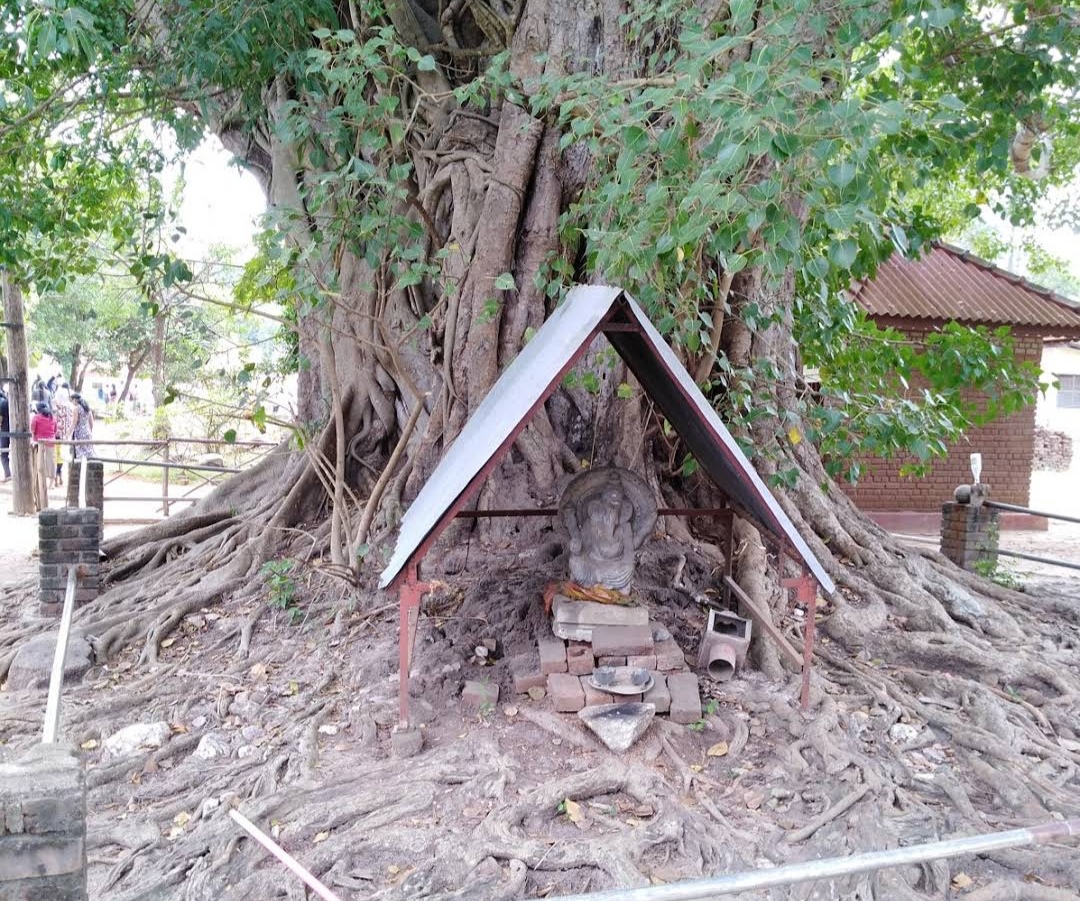 The administration of the Pillaiyar temple have filed a complaint with Uppuveli police and informed the Trincomalee District Secretary, who had ordered an immediate halt to the construction of the Buddha statue. 
However, construction work has continued with the foundations of the Pillaiyar temple being destroyed, residents said. 
The destruction and dumping of the temple ruins has been condemned by the Association of Hindu Priests in Muttur in a statement released last week. 
"After the end of war, not only Tamil habitations but also Saivite temples are being destroyed and encroached on.

We are saddened by the fact that it is some Buddhist monks who are leading the efforts to destroy Saivite and Tamil history.

For example, after Kankuveli Agathiyar Sivan Temple, Kallady Neeliamman Temple, Killiveddy Thirumangala Sivan Temple, and Kooniththeevu Maththalamalai Kundrathu Kumaran Temple in Mutur in the past, we want to point out that their nefarious work is being continued in Kanniya now.

Everybody knows from past experiences that such activities will create increased animosity and hatred among religious and ethnic groups of this country and further the conflict.

Creating issues between religions is not a righteous thing to do for any monk [of any religion].

Therefore, the Hindu Priests Association of Mutur strongly condemns this unrighteous act.

Furthermore, the Hindu Priests Association of Mutur request the Honourable President of Sri Lanka and Honourable Mano Ganesan, the Minister of National Integration and Hindu Religious Affairs with divine love that they should take immediate action regarding this issue in righteous mind."