02 April 2018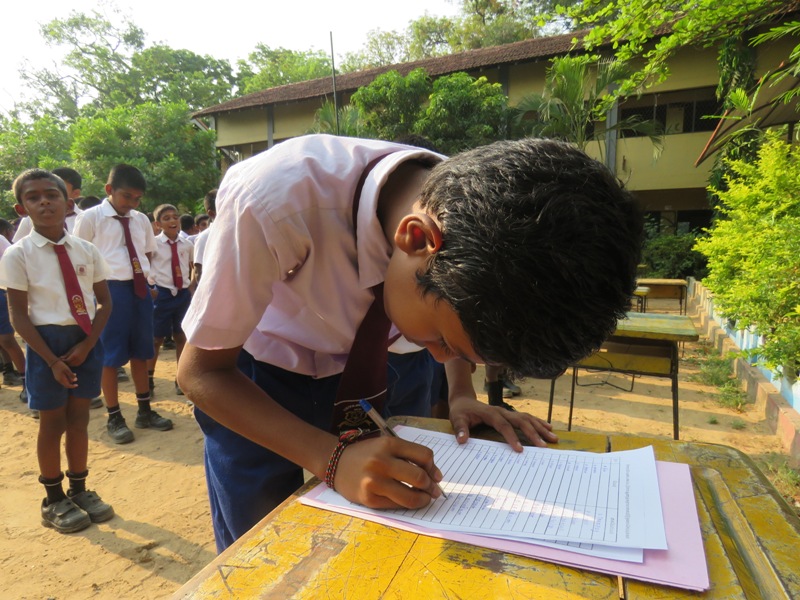 Class mates of the children of the political prisoner, Satchithanantham Anandasuthakaran joined calls for his release, launching a signature campaign at their school, Kilinochchi Maha Vidyalayam.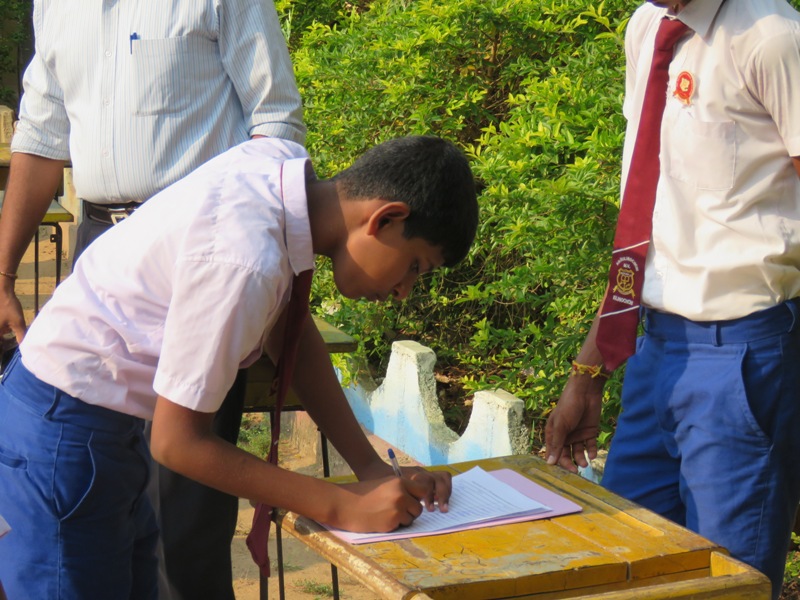 A signature campaign calling for the pardon of Mr Anandasuthakaran has been underway across the North-East, after emotional photos of his wife's funeral, where their young son performed the last rites and their young daughter attempted to board a prison bus with her father who was given three hours to attend the funeral, went viral on social media.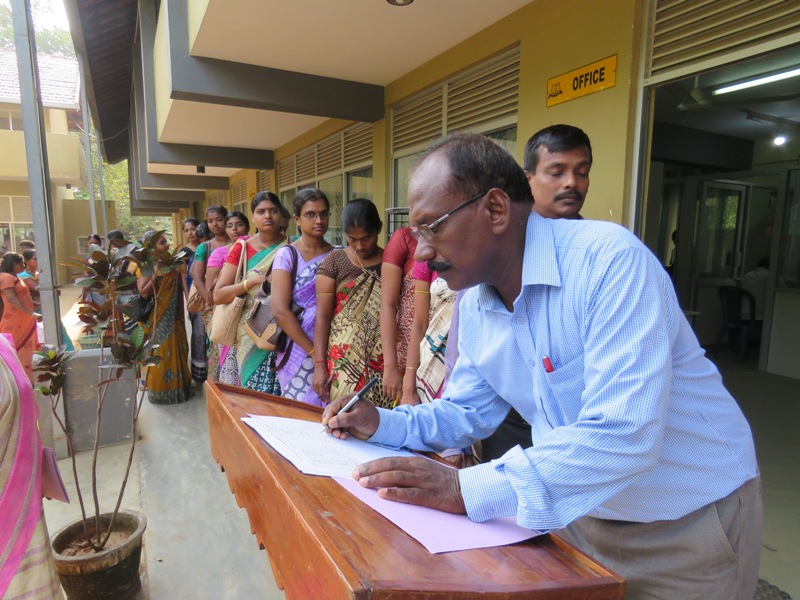 Teachers at the school also took part in the signature campaign. 
Last month the Chief Minister of the Northern Province wrote to the Sri Lankan president urging him to grant a pardon on humanitarian grounds.