11 March 2018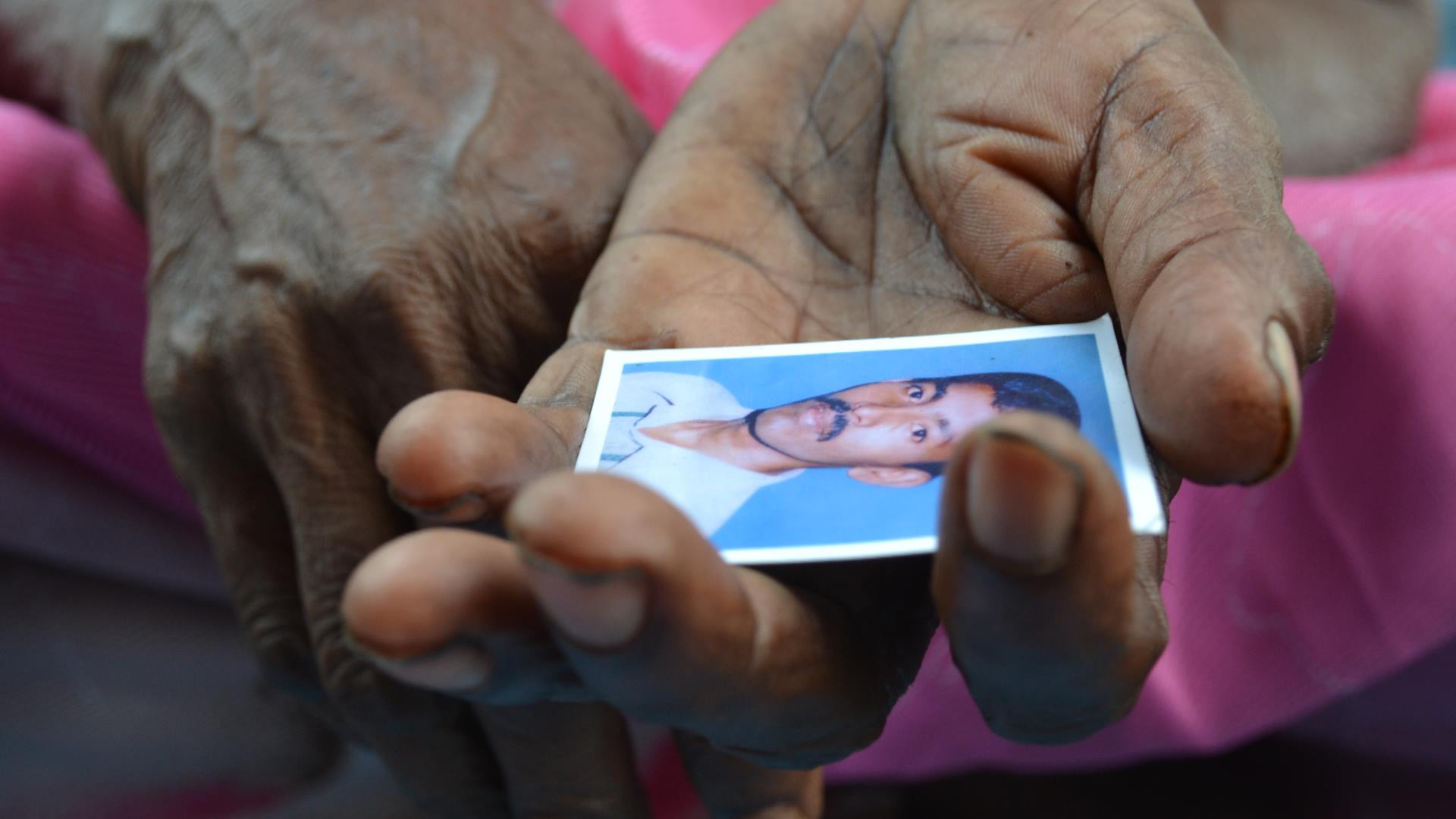 'Sri Lanka's Disappeared', a documentary filmed and produced by British Tamil students to highlight the struggle of Tamil families of the disappeared protesting across the North-East was screened for the first time to a sell-out venue in London last month, with more screenings planned across the UK as well as around the world.
The film by the British Tamil youth-led media platform, '47 Roots', centres the voices of the women protesting, who share their hopes and expectations, as well as the challenges they have faced in their search for justice. Further analysis from civil society and journalists in the North-East and the diaspora also features in the documentary.
The premiere screening at King's College London attracted a full house with tickets sold out days before the event.
The screening event also featured a panel discussion with academics Madurika Rasaratnam and Rachel Seoighe and Tamil Guardian's editor-in-chief, Abinaya Nathan.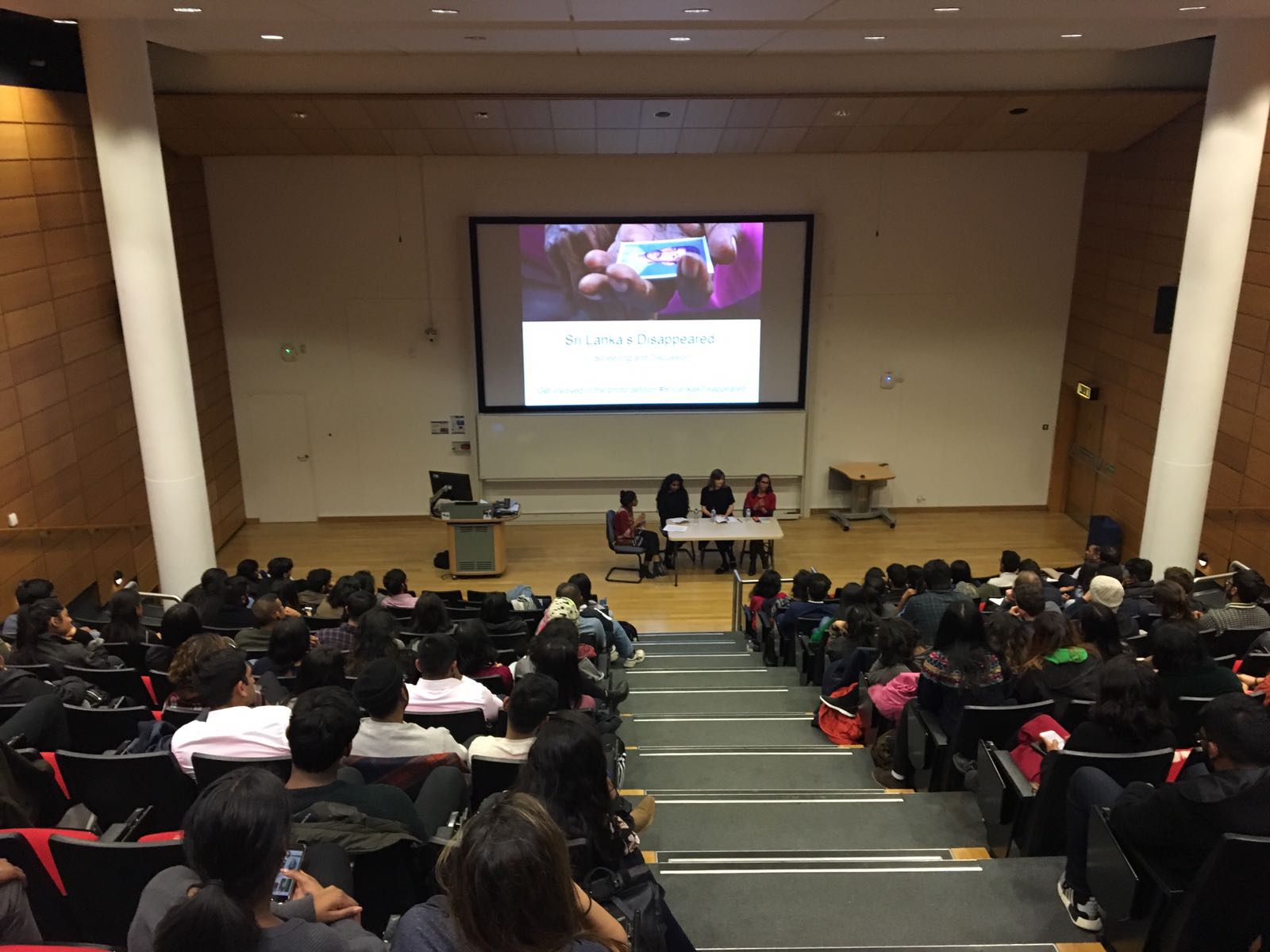 Dr Seoighe spoke on methods of international advocacy, while Dr Rasaratnam analysed the implications of the recent local government election results in Sri Lanka. Ms Nathan explored the ways in which young Tamils in the diaspora could support the political struggles in the homeland, including the protest of the families of the disappeared.
The panel was followed by a lively question and answer session with the audience engaging further on diaspora contributions to the homeland and advocacy in the international community, as well as on topics such as ethical diaspora tourism and prospects for justice.
The filmmakers also spoke on the process of interviewing and filming the families while dealing with surveillance from Sri Lankan intelligence agents.
For updates on screenings of 'Sri Lanka's Disappeared' follow 47 Roots on Facebook or Instagram.