09 March 2019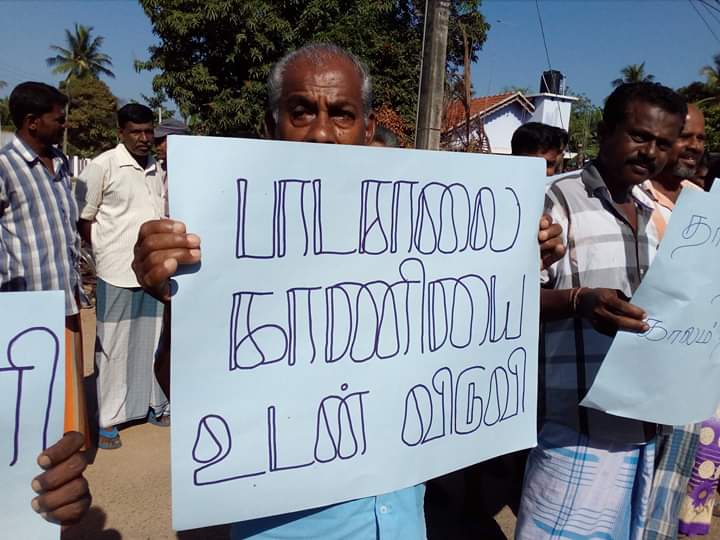 Tamils in Batticaloa staged a protest yesterday demanding the removal of Murakkoddansenai army camp.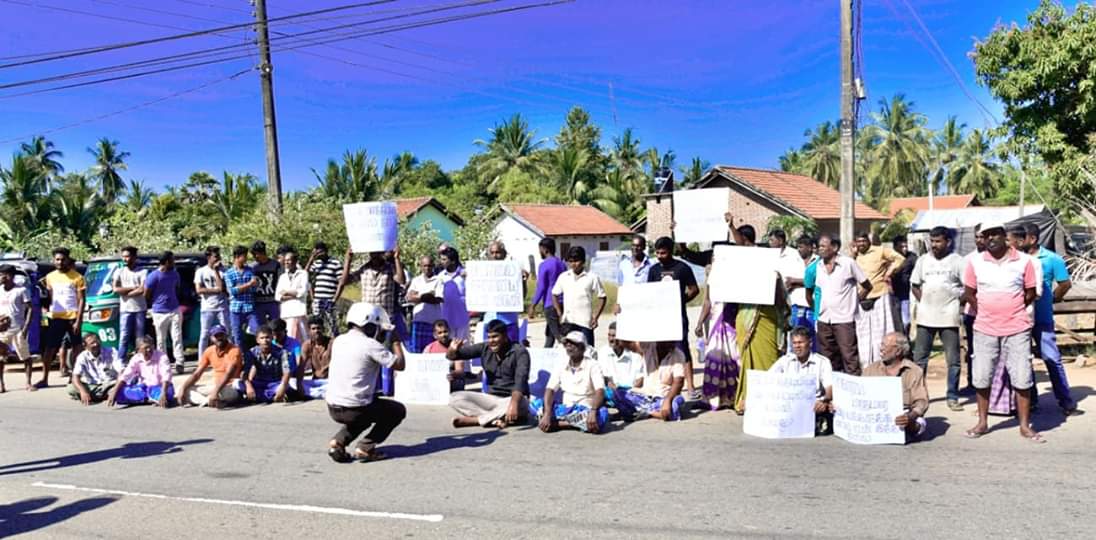 Residents gathered in front of the camp yesterday, demanding the withdrawal of the army from the school building and residents' lands, as well as the re-opening of the road for civilian use. 
Murakkoddansenai army camp has been present since 1990 occupying Murakkoddansenai Ramakrishna School and the lands of 52 residents.