02 December 2018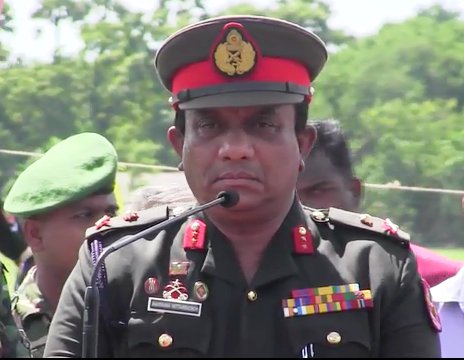 Sri Lanka's army commander stationed in Jaffna today warned Tamils gathered that if the 'peaceful life' was disturbed there would be a return to check points and roadside stop and interrogations. 
Speaking just a few days after thousands of Tamils across the North-East marked Maaveerar Naal, a day of remembrance for fallen LTTE fighters, and two police officers were killed in Batticaloa, Major General Hettiarachchi told Tamils to "our expectation is that Tamils living in Jaffna live with love."
"At the same time at this juncture I ask the Tamil brothers and sisters, you need to continue to safeguard this harmonious, peaceful life together into the future," he said. 
"If this peaceful life and situation changes again to how it was in the past, the time will come again when the police and the army set up camps along the roadside and stop and interrogate those passing by on the streets as they did in the past."

"Therefore I ask, continue to safeguard this peaceful life together, and continue to live this peaceful, harmonious life yourselves, and permit us to continue our welfare work."

"Also if anyone undertakes activities designed to disturb this peace - do not empower them, stop strengthening them, weaken them, work towards safeguarding this country's peace."