27 January 2019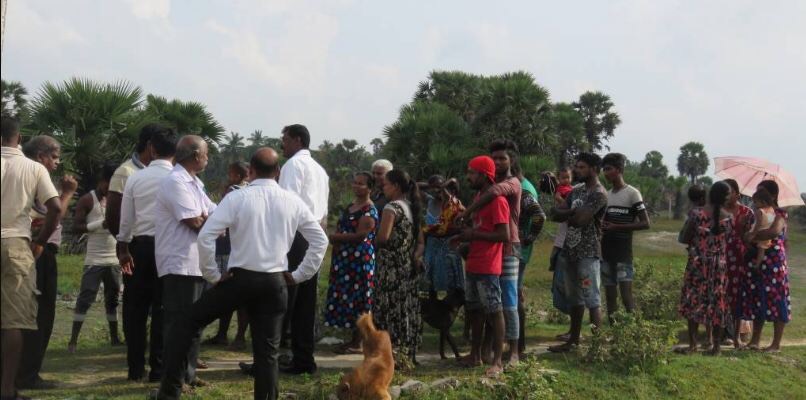 Residents in Nedunkulam, Ariyali, Jaffna District on Friday forced the government's surveyor to stop measuring and leave as they protested vehemently against the decision to acquire 300 'parappu' units of land in the area. 
The surveyor's visit on Friday followed the government's issuing a notice of land acquisition, prompting residents to prepare for a protest. 
"We will never allow our lands to be taken away," one resident told the Tamil Guardian. "We will hold a hunger stike until death rather than allow that to happen."