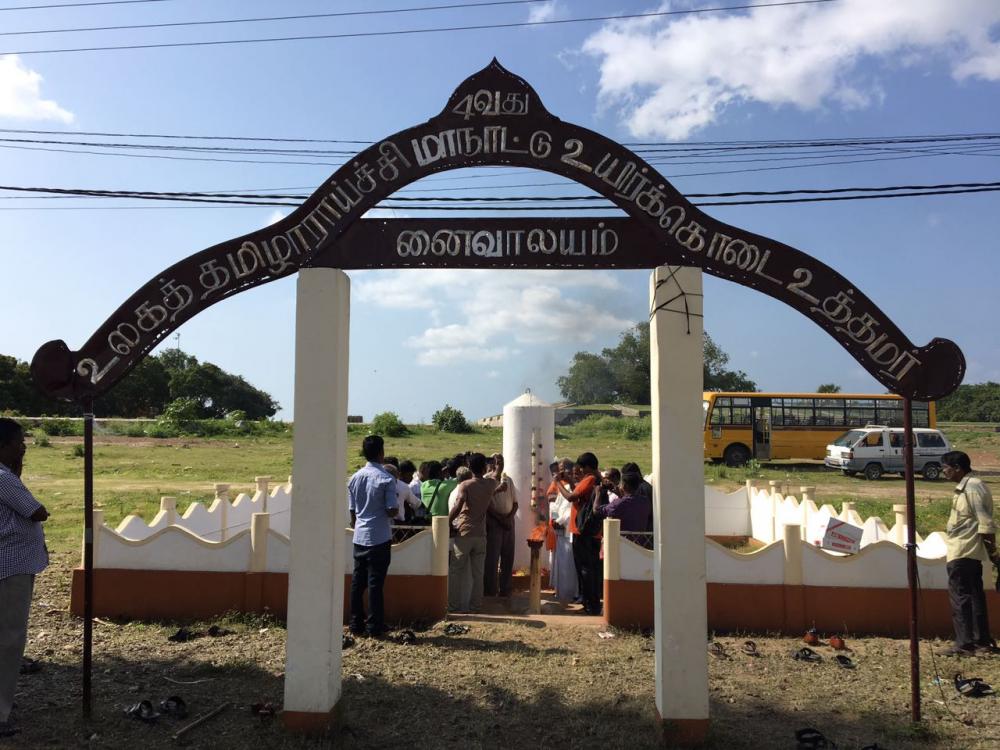 Victims of the massacre by Sri Lankan police at the 1974 World Tamil Conference, held in Jaffna, were remembered today.
Nine civilians including a teacher, three students and a doctor were killed when police violently attempted to break up a cultural event at the conference.
A memorial service was held at the massacre's remembrance monument in Jaffna.