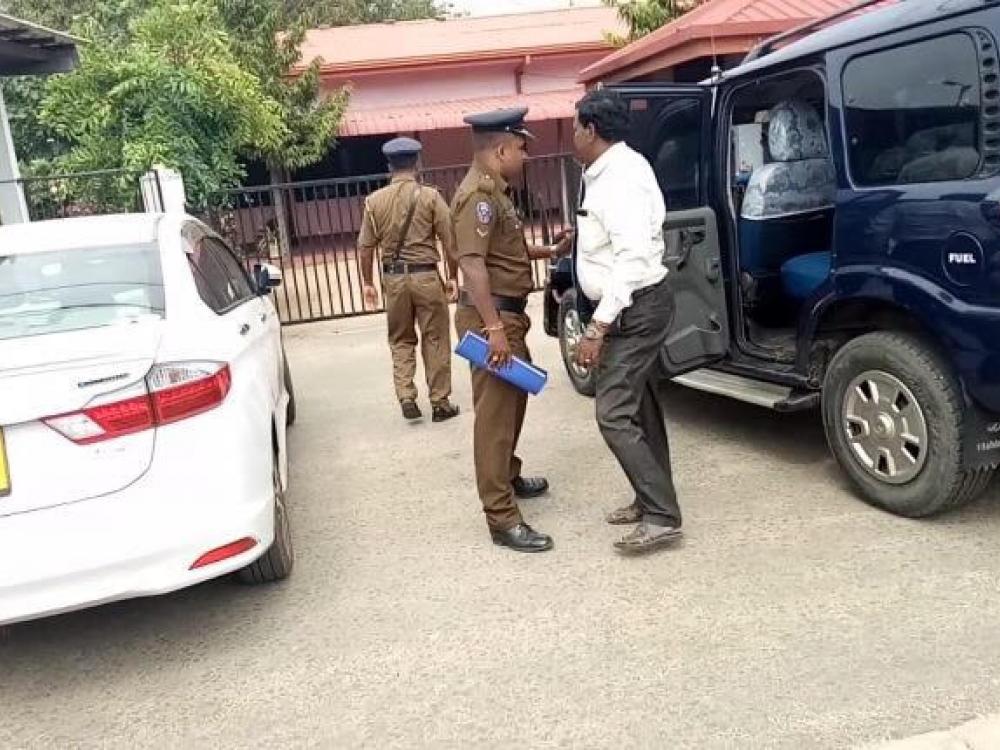 Police in Mullaitivu today arrested the Northern Provincial Councillor, Thurairasa Ravikaran over his involvement in a protest against Sri Lankan navy land grabs in Vaddavakal on February 22. 
He was later released on bail by Mullaitivu court. 
Mr Ravikaran was accused by the police of disrupting government officials and damaging state property. 
Mullaitivu residents whose lands have been earmarked for landgrab by the Sri Lankan Navy protested on February 22, blocking access to state land surveyors who had to turn back from the area.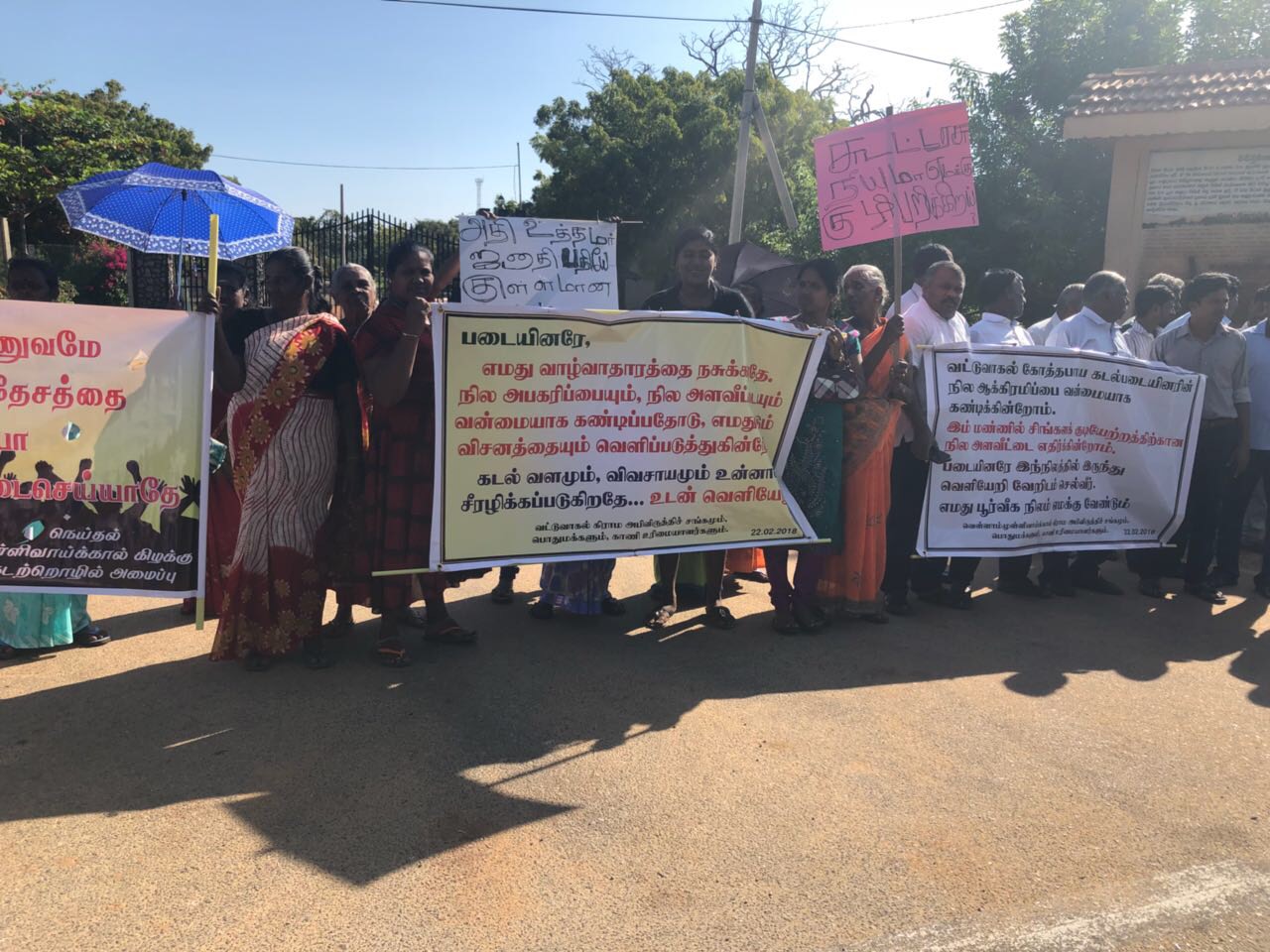 The Tamil landowners have been fighting the proposed landgrab, in which over 600 acres of private land was gazetted for appropriation for the construction of a "Gotabhaya Navy base".