22 February 2018
Mullaitivu residents whose lands have been earmarked for landgrab by the Sri Lankan Navy protested on Thursday, blocking access to state land surveyors who had to turn back from the area.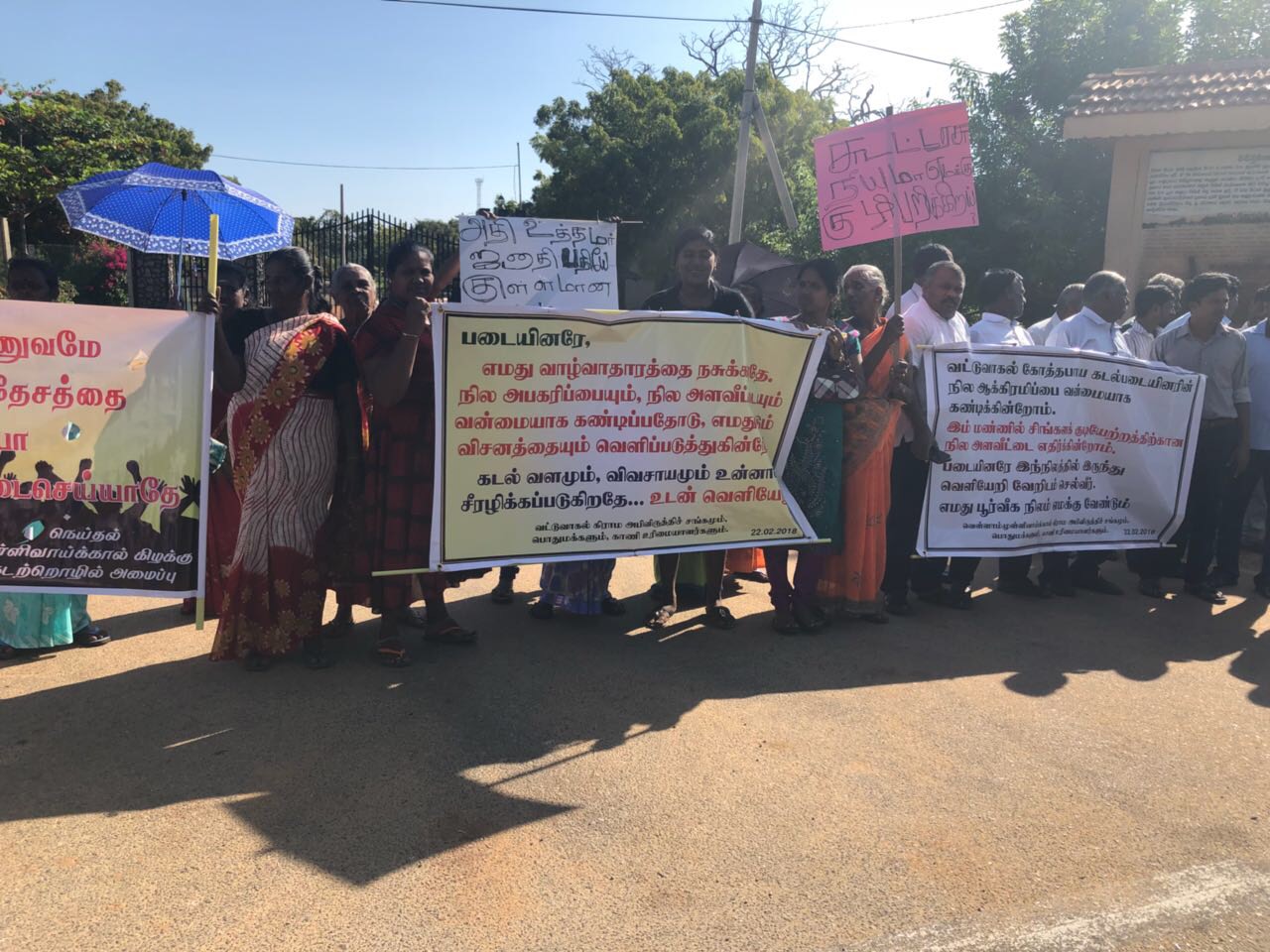 The Tamil landowners have been fighting the proposed landgrab, in which over 600 acres of private land was gazetted for appropriation for the construction of a "Gotabhaya Navy base".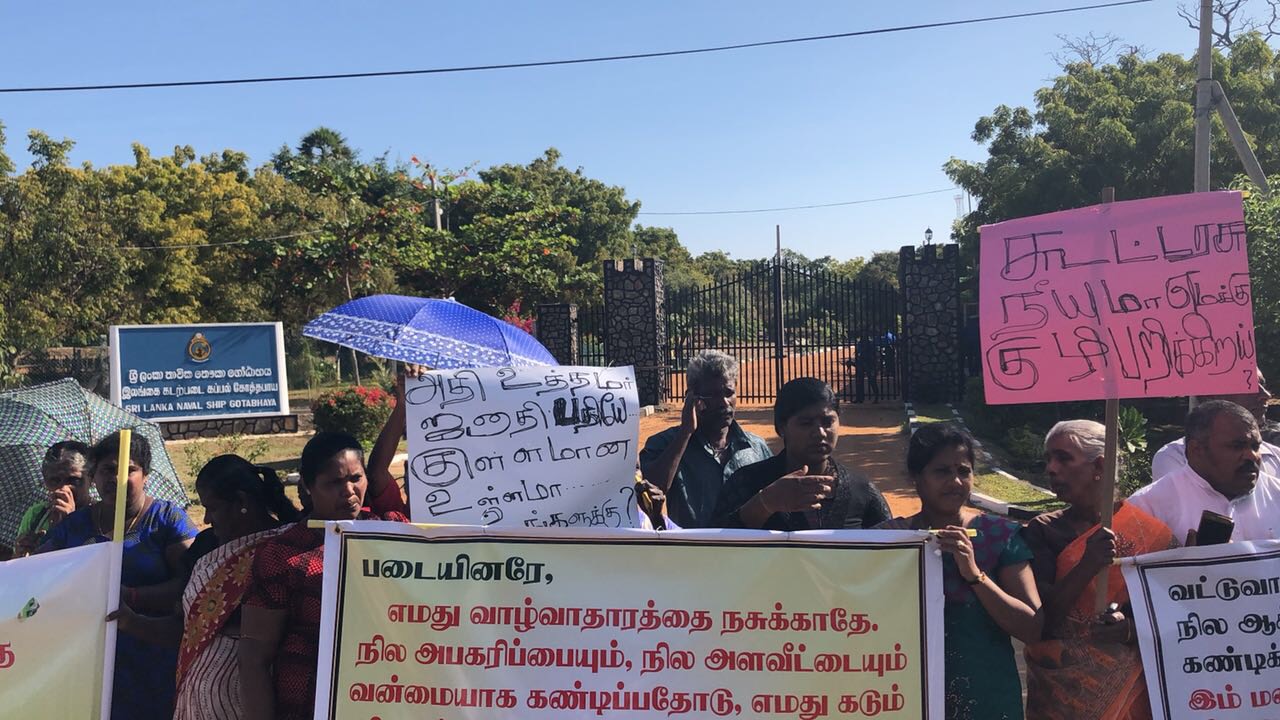 The protest on Thursday saw the blocking of Vadduvakal bridge which caused disruption to traffic and prevented land surveyors from accessing the area.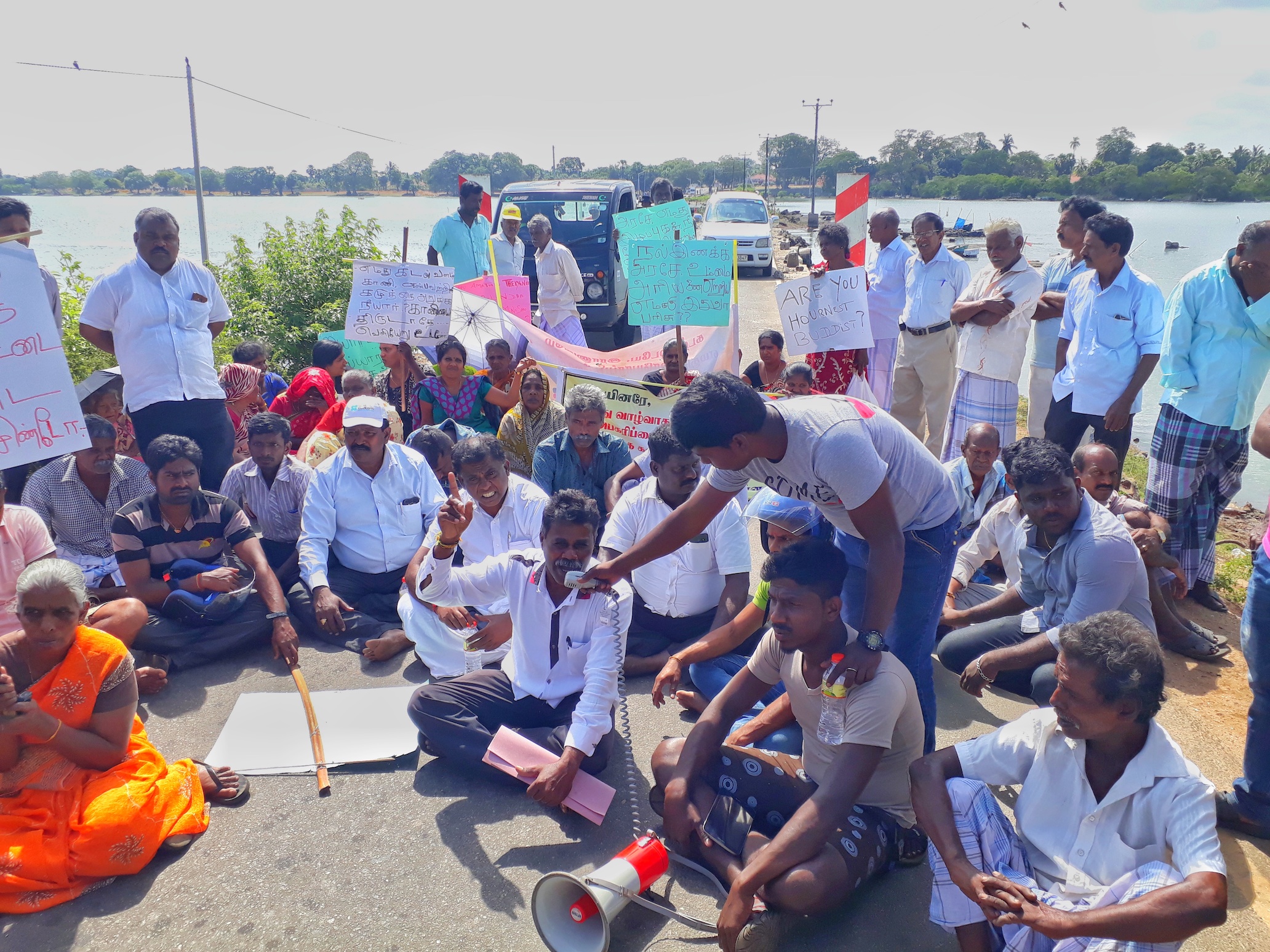 This was the third attempt at surveying blocked by the landowners.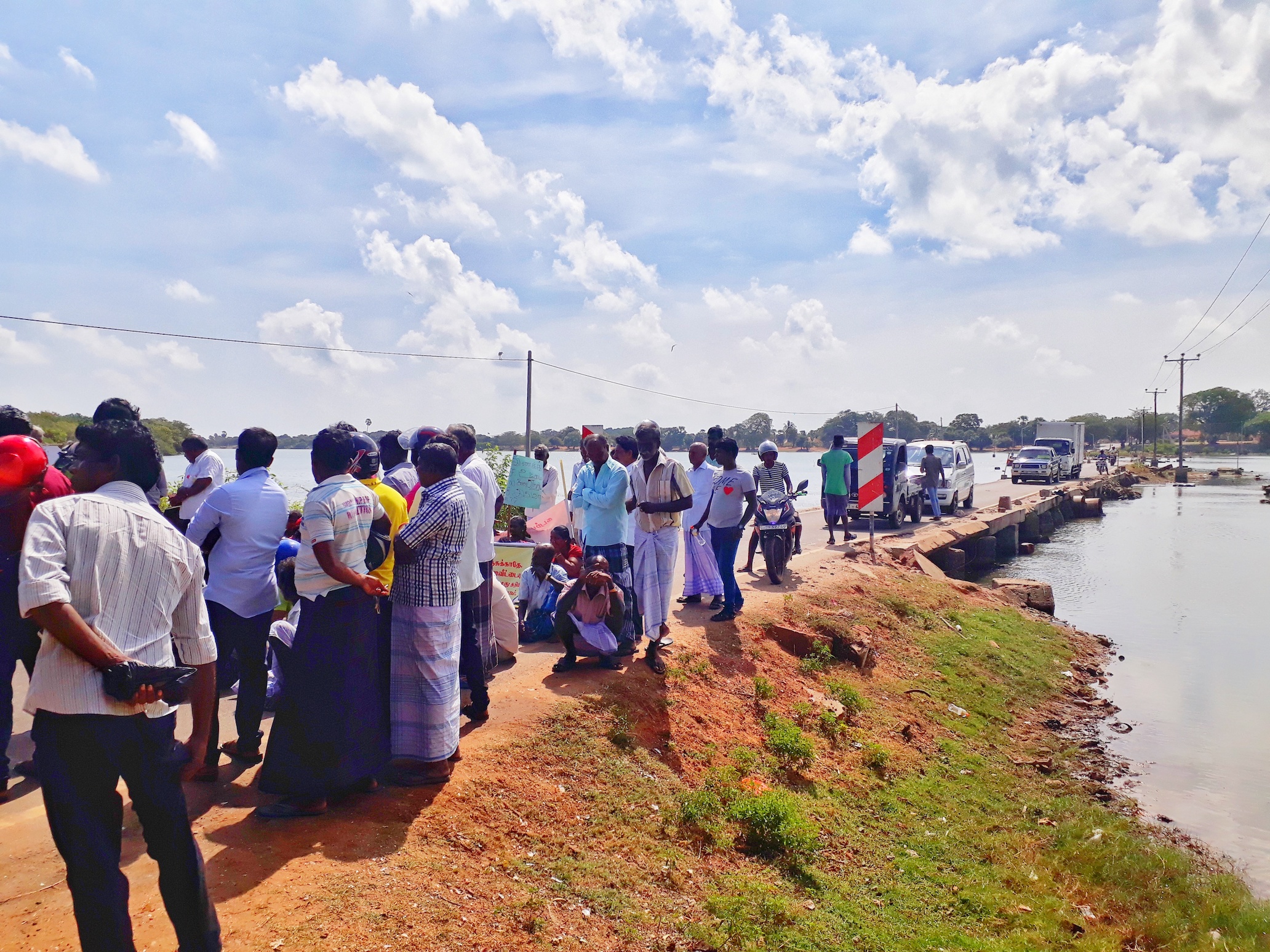 The protestors were joined by NPC members Sivajilingam and Ravikaran as well as S. Kajendran of the TNPF. Some demonstrators burnt an effigy symbolising the demise of 'good-governance'.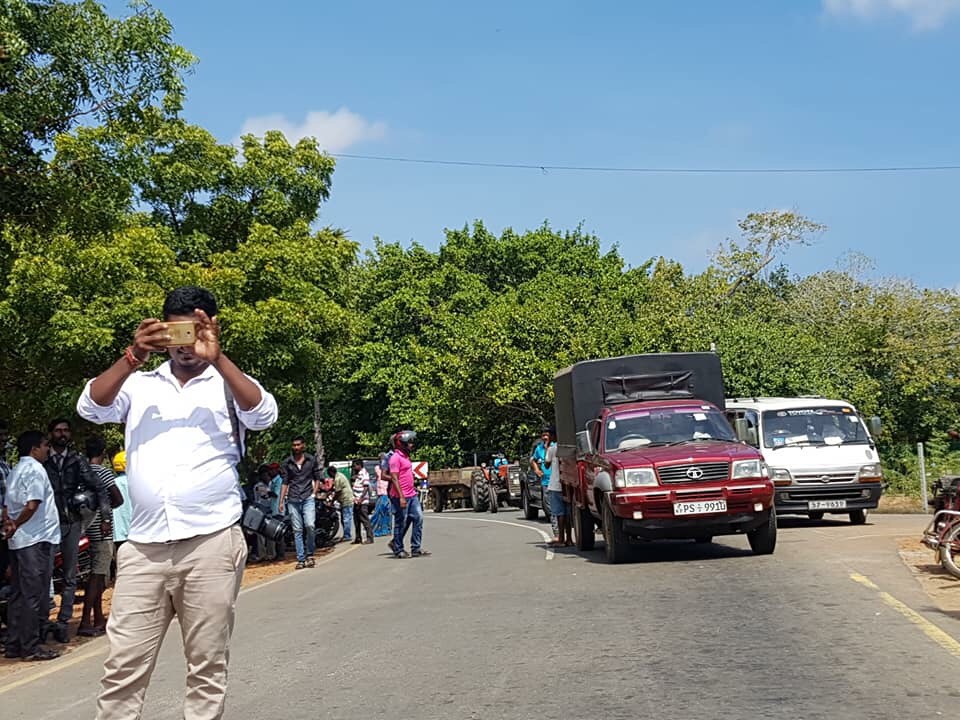 The protestors were also subjected to heavy surveillance by police and military intelligence.