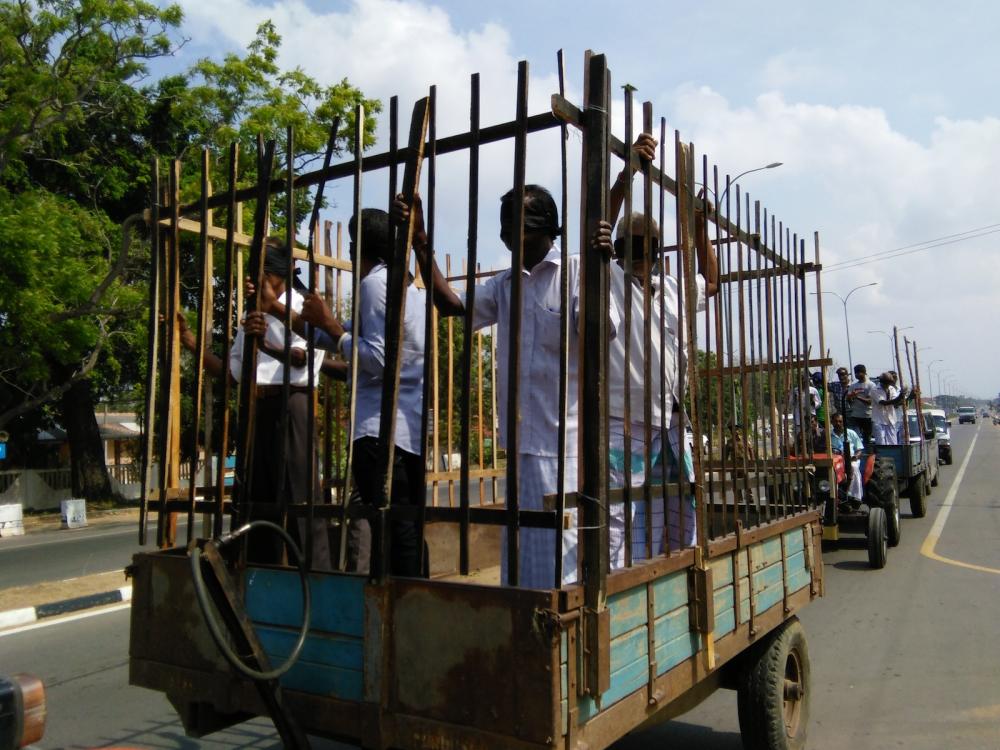 On September 9th 1990, Tamil men, women and children from Sathurukondan and surrounding villages were taken to an army camp and slaughtered by Sri Lankan soldiers, with the help of Muslim Home Guards. Victims of the Sathurukondan massacre were remembered in Batticaloa on Saturday in an event organised by the World Tamil Students Union and local organisations.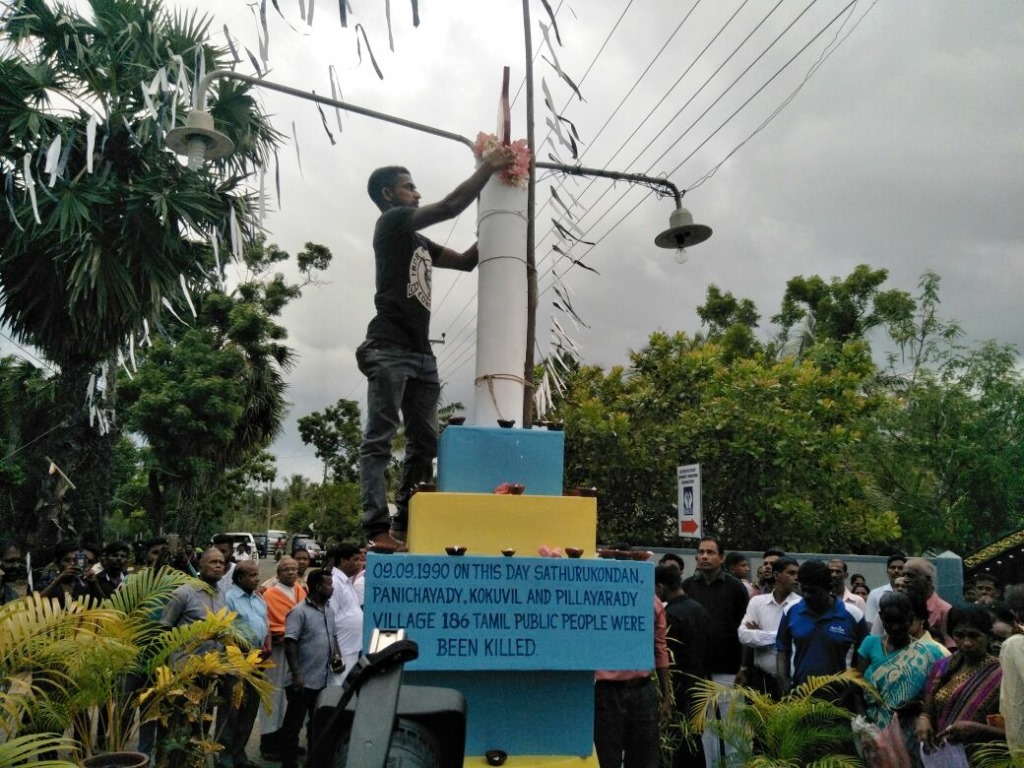 Of the 186 killed in the massacre were five children less than a year old, 42 children under 10, 9 pregnant women and 28 adults over 68 years of age. 38 were from Sathurukondan, 37 from Panichchaiyady, 62 from Pillaiyaradi and 47 from Kokuvil.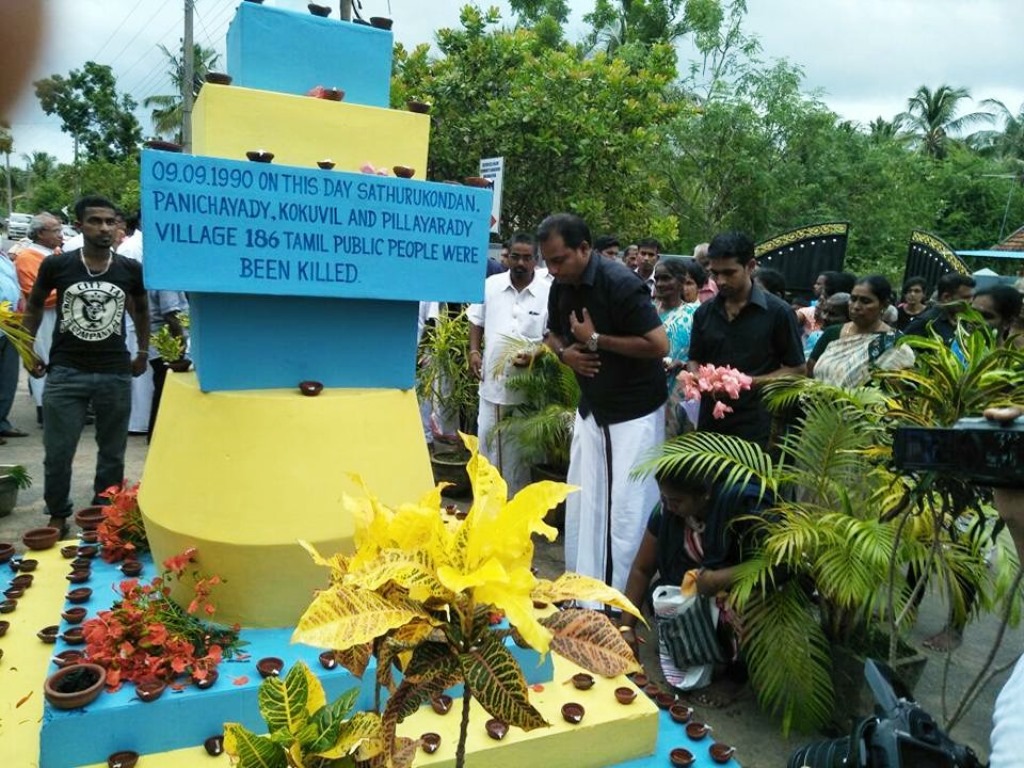 The massacre came just days after the Vantharumoolai round-up, from which 158 Tamils seeking refuge at the Eastern University campus were arrested by Sri Lankan soldiers and never seen again.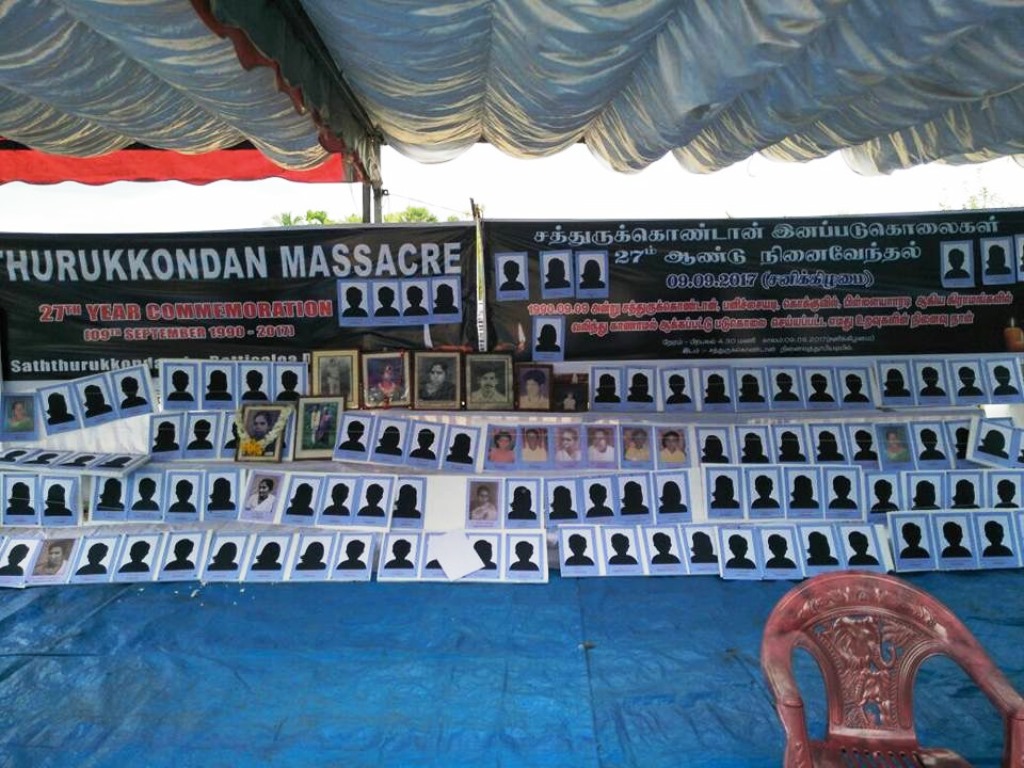 The mass killings, which were carried out during the presidency of the UNP's Ranasinghe Premadasa, were investigated in a probe established by then-president Chandrika Kumaratunga in 1997. The probe identified three captains in the Sri Lankan army as being responsible for the killings. The retired judge who led the inquiry, K Palakidnar said that there was strong evidence for the massacre and urged Ms Kumaratunga to hold the perpetrators to account, however no action was taken by the government.