13 November 2018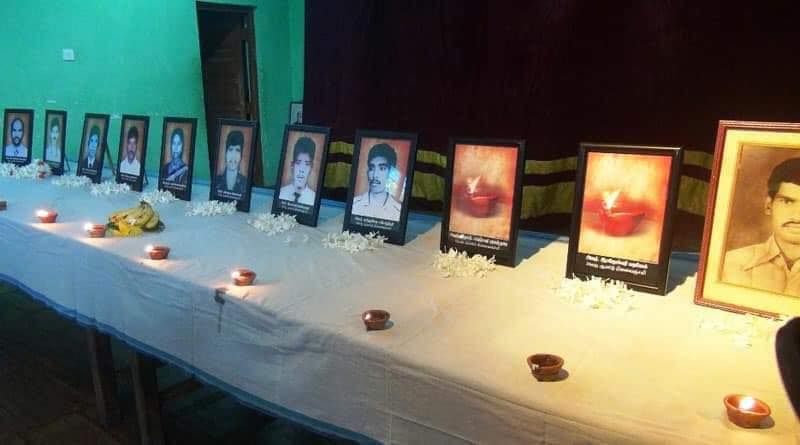 A vigil was held today to remember the Indian Peacekeeping Force's (IPKF) massacre of 14 Tamils in Batticaloa district 31 years ago.
After being targeted by a landmine on November 5, 1987, IPKF soldiers fired indiscriminately at Tamil civilians in Kaluvanchikudi, killing 14.
Among the victims was Sakravarthy, son of former ITAK leader and MP S M Rasamanickam.
The IPKF are accused of perpetrating widespread atrocities, including massacres, disappearances and sexual violence, while occupying the North-East during the disastrous 'peacekeeping' campaign between 1987 and 1990.