02 August 2018
The massacre of 63 Tamils in cold-blood by Indian Peace Keeping Forces (IPKF) in Valvai on August 2, 1989 was remembered today 29 years on. 
IPKF officers, led by Brigadier Sankar Prasath, entered homes in the region after imposing a curfew and shot and stabbed residents to death.
Some young men were dragged to the local junction where they were shot and killed.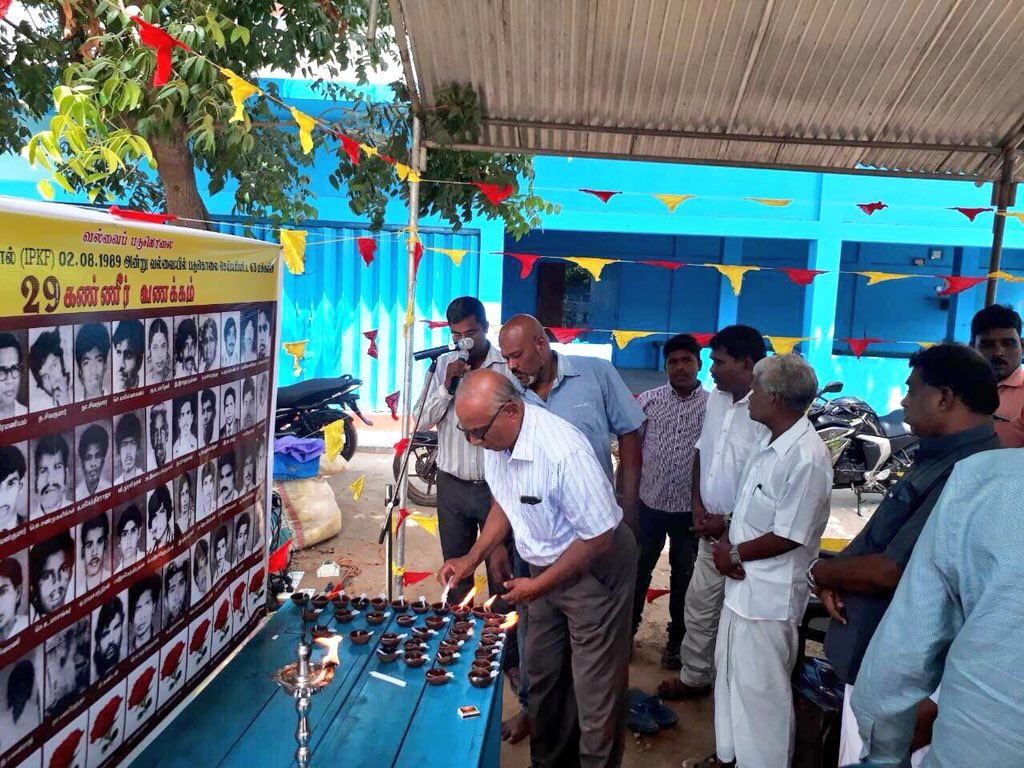 No one has been held accountable for the deaths of the men, women and children to this day. 
A memorial built in their memory near Theeruvil crematorium was demolished by Sri Lankan army soldiers in 2010. Read more here.