16 February 2019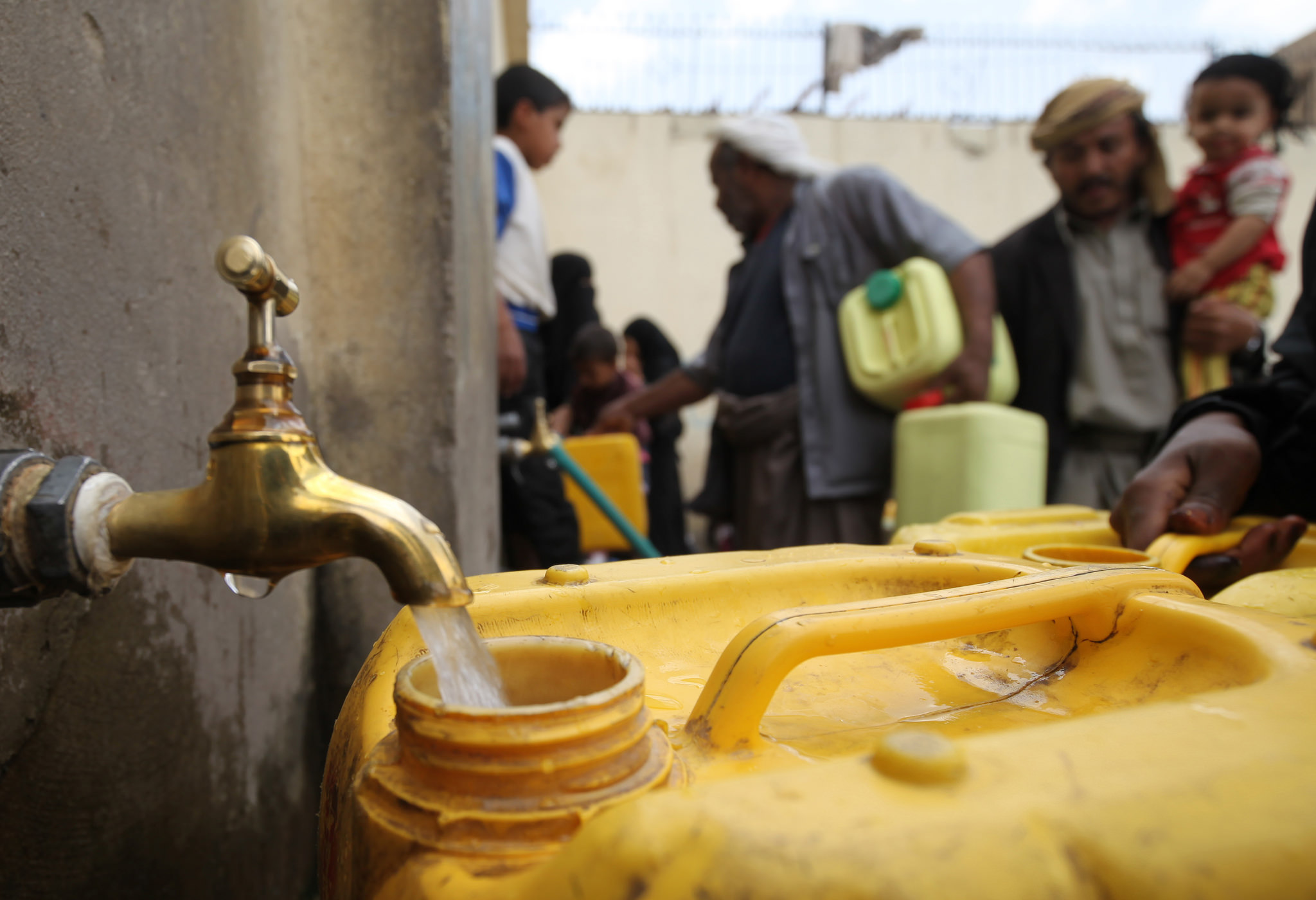 File photograph: Yemen, 2015 (UNICEF/Flickr)
The UN warned this week grains stored in the Red Sea Mills Silos in western Hodeida is at risk of rotting.
In a joint statement, the UN aid chief and special envoy for Yemen said there was enough "to feed 3.7 million people for a month" but that conflict has rendered them "inaccessible for over five months and [it] is at risk of rotting".
There are over 10 million people in Yemen on the brink of starvation, prompting international calls for both warring sides to give access to relief groups to distribute the aid and avoid famine.
The UN Yemen envoy and aid chief told reporters the rebels had made "efforts to re-open the road leading to the mills".
In their joint statement, they stressed this was "a shared responsibility among the parties to the conflict in Yemen". 
Related articles:

Growing calls for independence referendum in southern Yemen 

Denmark suspends arms exports to Saudi Arabia

Threat of famine loom as aid deliveries are blocked in Yemen
The UN has been successful in brokering a deal between the government and rebels with a preliminary compromise that would allow for the opening of humanitarian corridors alongside the redeployment of forces from Hudaydah. There is also an agreed ceasefire around Hudaydah in December.
Hudaydah, which has been controlled by the Houthis since 2014, is the principal lifeline for two-thirds of Yemen's population. Up to 80% of the humanitarian aid, fuel and commercial goods on which they depend are delivered through the port.
Whilst acknowledging the crisis, the UN has also maintained that it is "in the process of scaling up to provide food assistance to nearly 12 million people across Yemen who struggle to meet their daily food needs". 
Hodeidah is under Houthi controlled territory since 2014, when the war began. In response to rebel action, the government back by Saudi Arabia, the United Arab Emirates, and allies launched a counter strike which led to what the UN describes as the world's worst humanitarian crisis. The World Health Organisation has made conservative estimates that around 10,000 people have been killed since 2015 and other organisations have estimated significantly higher.