10 February 2019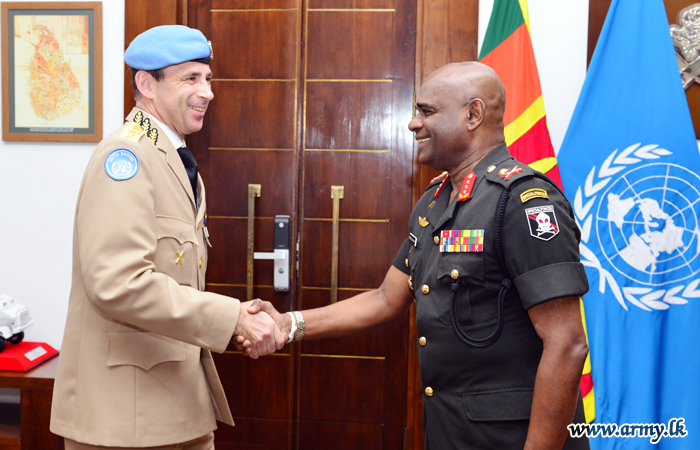 The force commander of the UN Peacekeeping Mission in Mali praised the "discipline" of Sri Lankan peacekeepers this week, as he met with Sri Lankan military officials in Colombo. 
Lieutenant General Dennis Gyllensporre of the UN mission in Mali reportedly said "Sri Lankan Peacekeepers are well disciplined, trained and highly confident of what they do in the realization of their duty commitments".
"I must commend their services," he added.
Gyllensporre was on the island to attend the funeral of two Sri Lankan soldiers who were killed whilst on a United Nations peacekeeping mission in Mali.
Sri Lankan peacekeepers have come under criticism after it was revealed troops accused of war crimes have been deployed as United Nations peacekeepers in conflict zones around the world. 
The Sri Lankan military has also been accused of attempting to mislead the Right to Information (RTI) Commission over the extent and nature of sexual abuse committed by Sri Lankan troops whilst deployed as United Nations peacekeepers in Haiti. A confidential United Nations investigation identified 134 Sri Lankan soldiers who are alleged to have sexually exploited nine Haitian boys and girls from late 2004 to mid-2007, during a peacekeeping mission in the country.