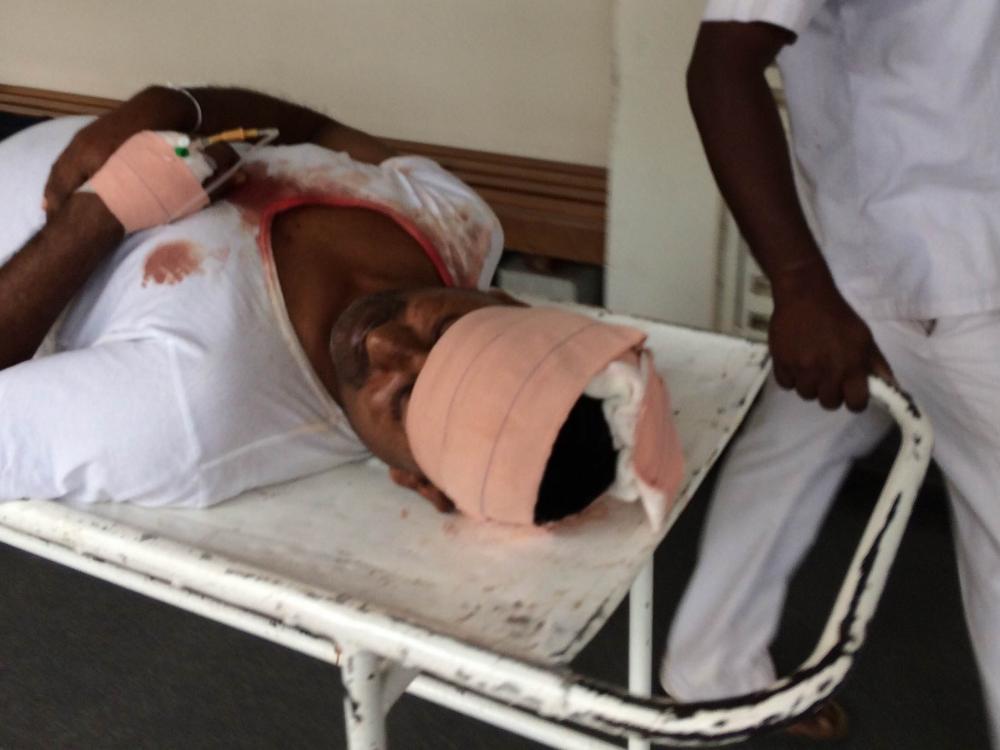 Two Sri Lankan police officers were injured in a sword attack in Chunnakam on Sunday.
The attack was reportedly gang-related and caused a high security presence, including special forces, around several areas of Jaffna.
The injured officers, identified as Nimal Bandara and P. S. Navaratna, were attacked while responding to reports of violent and disorderly youths attacking businesses in Chunnakam town.
With Chunnakam already grieving the murder of a local Tamil university student, many residents said the violence and disturbances were intended to deliberately terrorise the area.