A signature campaign calling for justice for all the Eelam Tamil children killed by the Sri Lankan army took place in Jaffna on Sunday morning.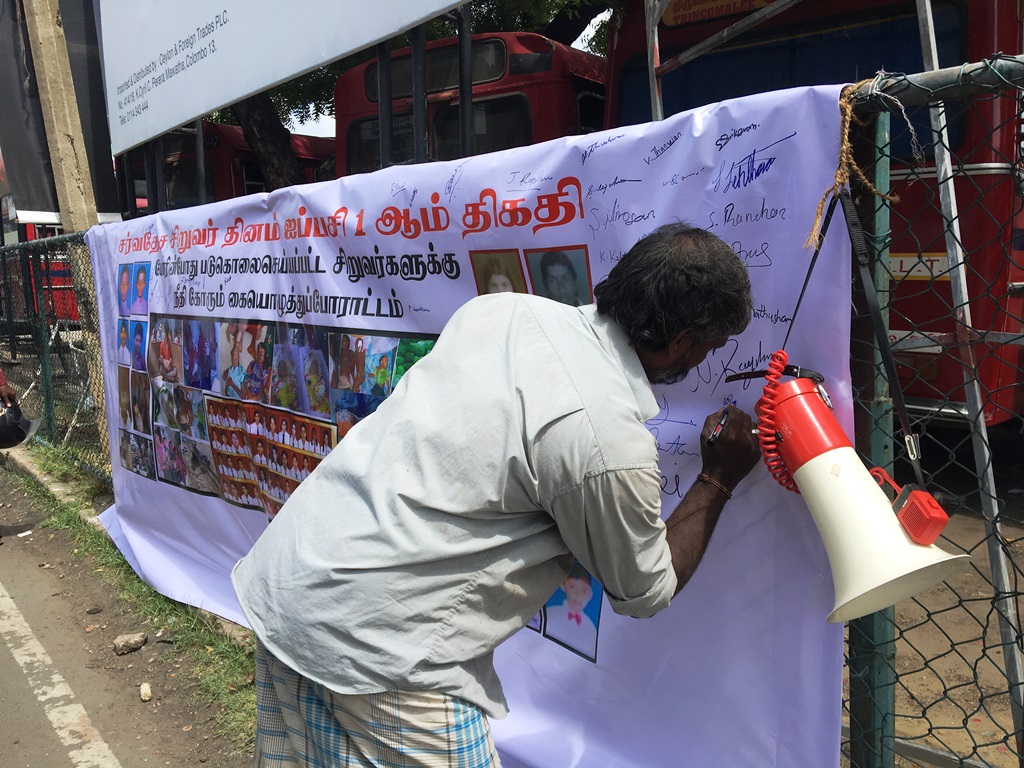 Dozens of locals signed a banner which displayed the child victims of several massacres perpetrated by the Sri Lankan military forces.
The campaign was organised by the Tamil National People's Front's youth chapter ahead of Universal Children's Day in November.