16 June 2020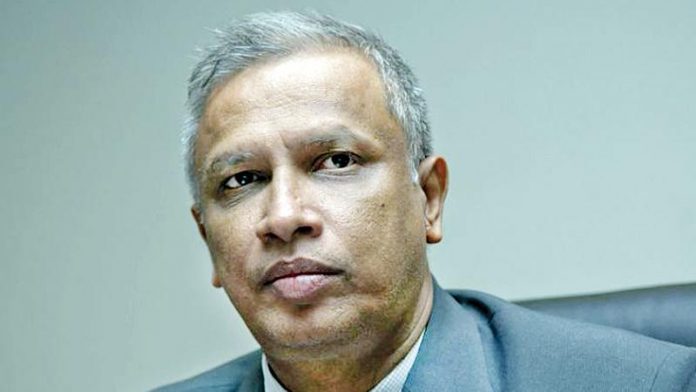 M A Sumanthiran, a spokesperson for the Tamil National Alliance (TNA) said the party is ready to support a government led by President Gotabaya Rajapaksa, providing Sri Lanka is willing to "fulfil the political aspirations of Tamils," in a statement ahead of this year's parliamentary elections.
During a media briefing held on the 11th of June, at his Jaffna home, Sumanthiran announced:
"If the present Government comes forward to fulfil the political aspirations of Tamils through a new Constitution, the TNA will extend its support to gain a two-thirds majority in Parliament."
This pledge to support Gotabaya Rajapaksa comes despite the fact that Rajapaksa oversaw the final military offensive which massacred of tens of thousands of Tamil civilians. Rajapaksa has consistently denied Tamil political aspirations and has vowed to withdraw from any global body which pursues investigations of war crimes committed by Sri Lankan soldiers. In 2019, the TNA even campaigned against the Rajapaksa during Sri Lanka's presidential elections.
During the media briefing, Sumanthiran stated that Tamils must unite and support the TNA, rather than focusing on new emerging alliances within the North and East. Sumanthiran also called for former LTTE cadres to lend the TNA their support as they claim they are "prepared to include them in the political mainstream."
Sumanthiran additionally claimed that the TNA would negotiate with President Gotabaya Rajapaksa for the release of Tamil political prisoners detained under the Prevention of Terrorism Act. He told the public that the names of the 96 Tamil prisoners to be released were given to the Attorney General's Department.
This statement from Sumanthiran comes after internal criticism from his party and across the Tamil political spectrum. This criticism follows a controversial interview in which he accepted Sri Lanka's lion flag and the national anthem as well as maintaining that he did not condone the armed Tamil insurrection. 
Read more here: Sumanthiran 'bows head' to Prabhakaran as criticism mounts
Read more from Ceylon Today here.