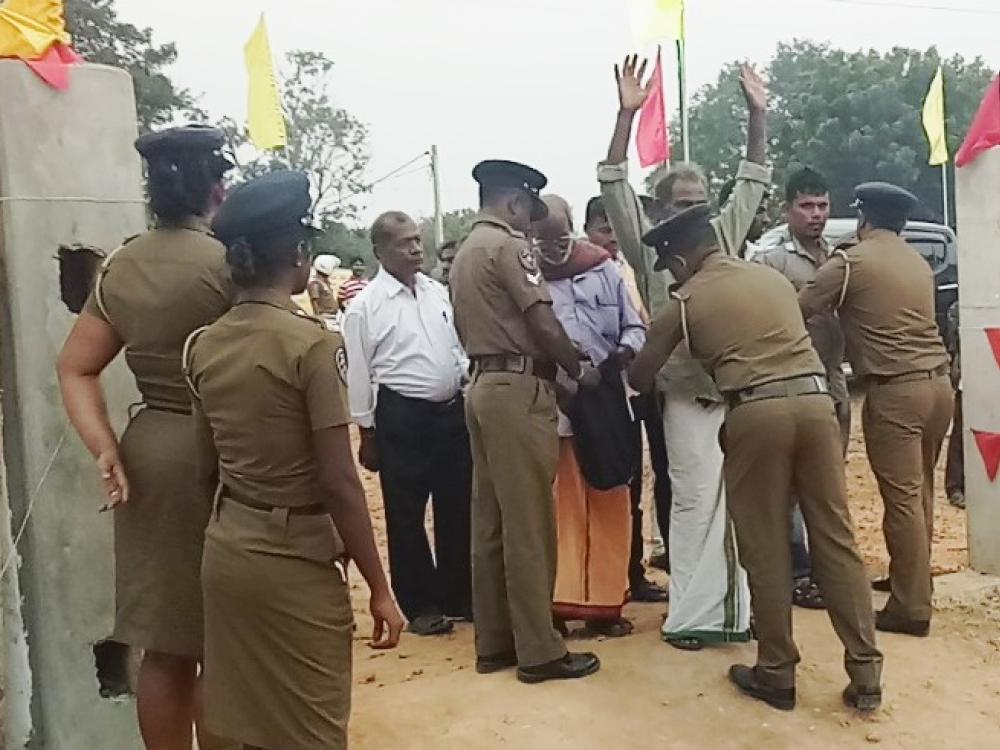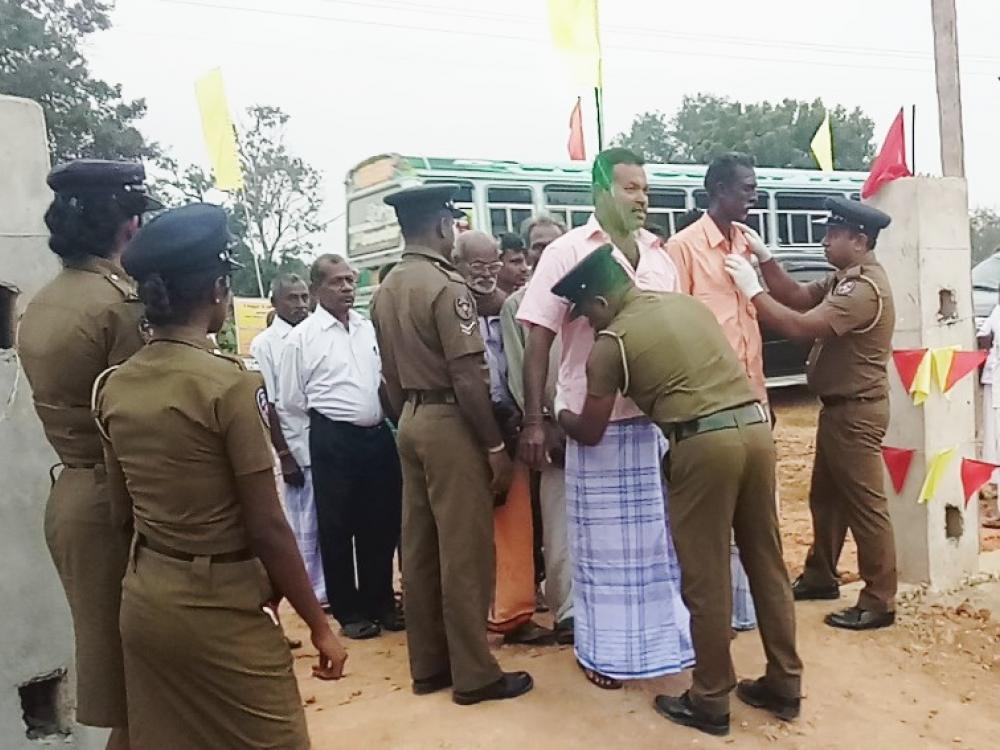 Tamil National Alliance (TNA) campaign events this month saw a heightened security presence, with searches for supporters and journalists attending. 
A campaign event in Mullaitivu on January 29 and an event the day before in Vavuniya where TNA figures, R Sampanthan and MA Sumanthiran, saw police officers and even Special Task Force officers present. 
Increased security comes amid reported assaults on TNA candidates by supporters of the paramilitary group, EPDP, as well as rising frustration within the Tamil population over the failure of the unity government, which has received strong support from senior TNA leadership, to deliver on key pledges. 
Last year Mr Sumanthiran said there was a plot to kill him.