09 October 2018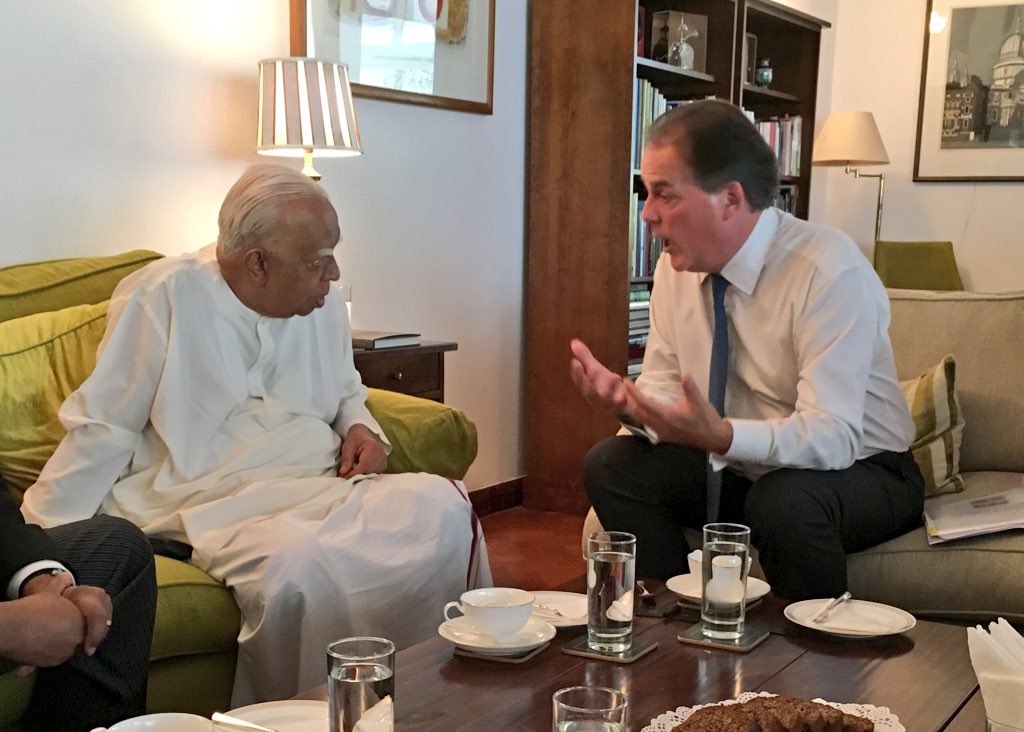 Tamil National Alliance leader R Sampanthan warned British minister Mark Field that failure to include a "genuine power-sharing arrangement" in any new constitution for Sri Lanka "will lead this country once again towards violence," in a meeting in Colombo last week.
Sampanthan told the minister that "we don't want our young people to return to violence," however pointed out that "the demands of the Tamil people for a genuine power-sharing arrangement must be addressed through a new Constitution".
He also went on to state that the Sri Lankan government "must be held accountable for the commitments". The TNA leader told Field that a UN resolution which calls for international involvement in an accountability mechanism for violations of international law "must remain unaltered and implemented fully".
Though he said the conduct of the current government was different to the former regime led by Mahinda Rajapaksa, Sampanthan expressed concerns over the release of land occupied by the Sri Lankan military, the continued detention of Tamil political prisoners and the effectiveness of the Office of Missing Persons.
See more from the TNA here.