05 October 2018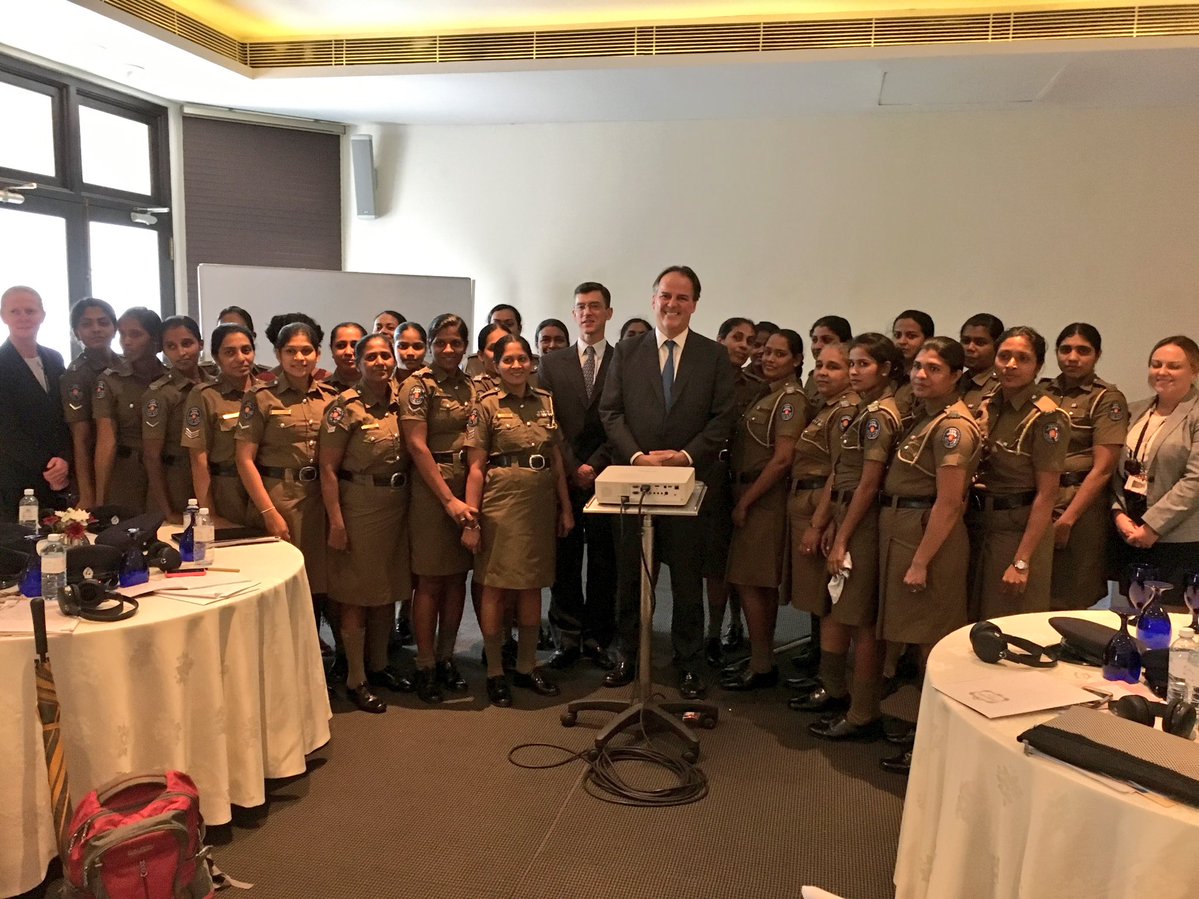 The UK's Minister of State for Asia, Mark Field visited a group of police officers in Colombo earlier today, just days after a Scotland's police announced a last minute cancellation of a training visit by a contingent of Sri Lankan policemen.
Field met with the female officers and tweeted that "UK funding has been supporting police reform in Sri Lanka".
Much progress made, but more needs to be done," he added.
His comments come after controversy over the decision to allow a Sri Lankan contingent to visit Scotland for training, before a last minute cancellation of the trip following pressure from Tamil activists.
Sri Lankan police have been accused of committing serious human rights abuses throughout decades of conflict on the island. Last month the International Truth and Justice Project (ITJP) released a report detailing the torture and rape of male detainees by Sri Lankan security forces, with female officers also implicated as participating and aiding sexual torture. 
Yet training and engagement by the British government with the Sri Lankan police has continued, despite the human rights concerns.
Earlier this year Police Scotland also came out in defence of a training contract with Sri Lanka for the STF, despite continued concerns over the use of torture by security forces. In December, undercover footage provided by Yardstick films in another investigation by Mr Miller, revealed deep ties between Scotland's police force and STF.