15 December 2018
The Terrorism Investigation Division (TID) have summoned Kanesalingam Santhiralingam, the spokesperson of Crusaders for Democracy, a political party of former LTTE cadre. 
Santhiralingam, also known as K. Thulasi, has been ordered to attend the TID's Colombo second floor office on December 19 to give a statement regarding an investigation. 
However, the summons, which was delivered to his wife at home by a Sri Lankan intelligence officer, does not provide details of the investigation.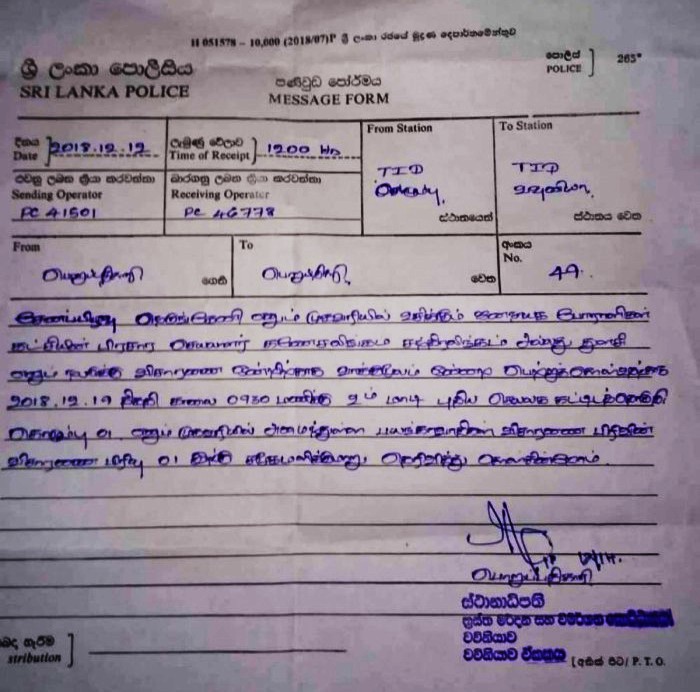 The summons is the latest by the TID, which has over recent months increased its targetting of Tamil activists and journalists.