02 November 2018
Sri Lanka's Terrorism Investigation Division (TID) has summoned a human rights activist in Mullaitivu to attend their office on November 5, 2018. 
The activist, Thambaiya Logeswaran, known as Mullai Easan is reportedly a former member of the LTTE. 
The reason for the meeting is not yet known.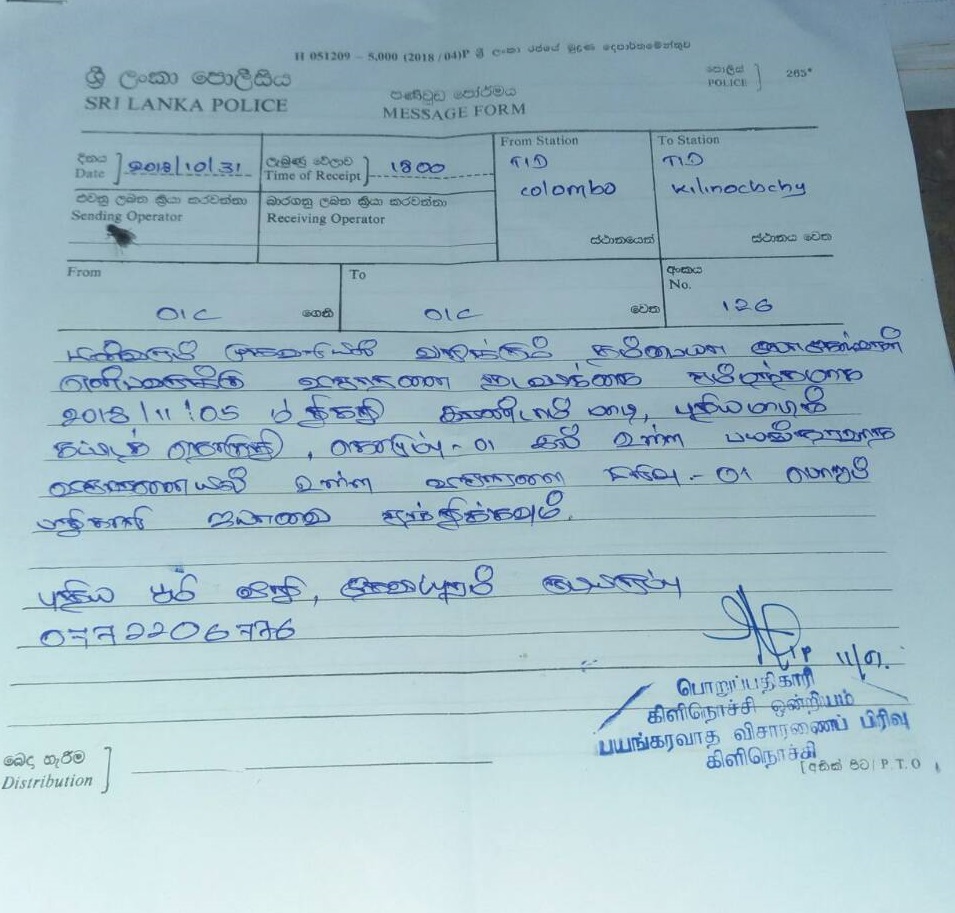 The incident comes just days after the return of the war crimes accused former president, Mahinda Rajapaksa to the political scene following his appointment to the role of prime minister. 
It is one of a number of TID summons of Tamils in recent weeks.