16 June 2017
Thousands in Jaffna rallied in support of Chief Minister Wigneswaran today, while businesses across the district remained shut in observance of hartal called by the Tamil People's Council.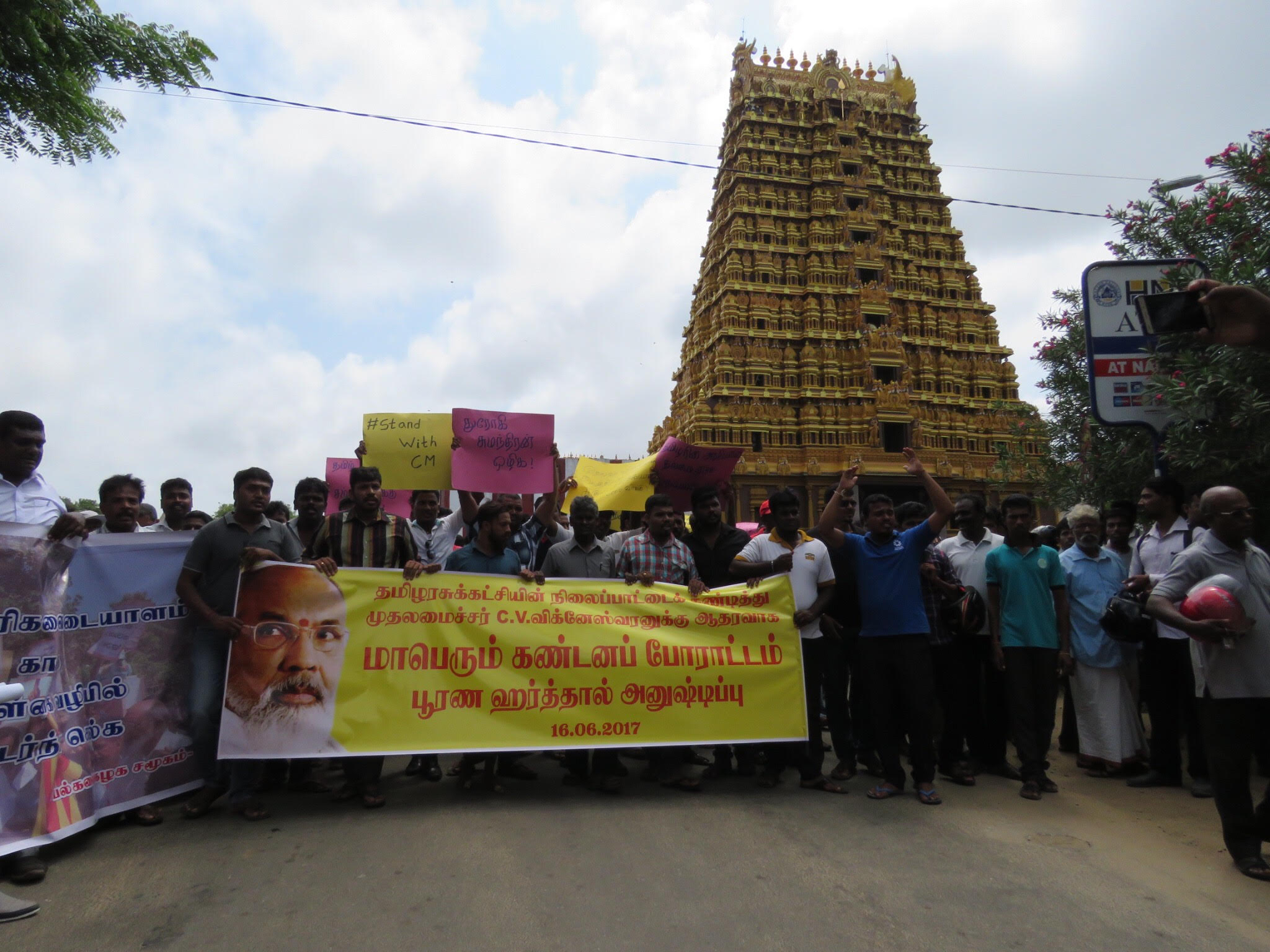 With shop and office fronts shut for the day, thousands gathered in front of Nallur temple on Friday morning, before proceeding down Temple Road to the Chief Minister's residence.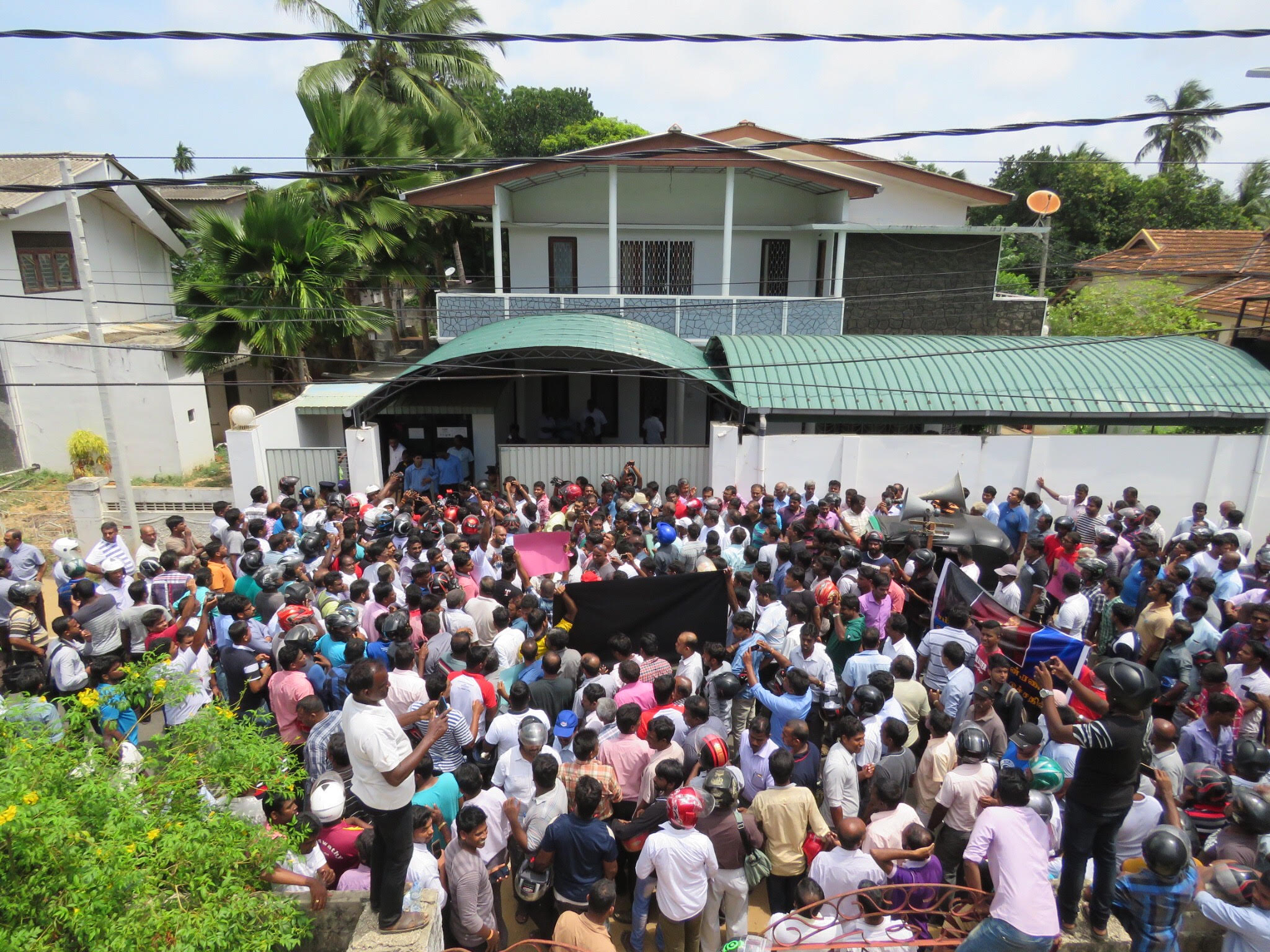 Protestors carried placards and shouted slogans in support of C. V. Wigneswaran and condemning the actions of the TNA and ITAK in the party's attempts to oust the Chief Minister of the Northern Province from his position.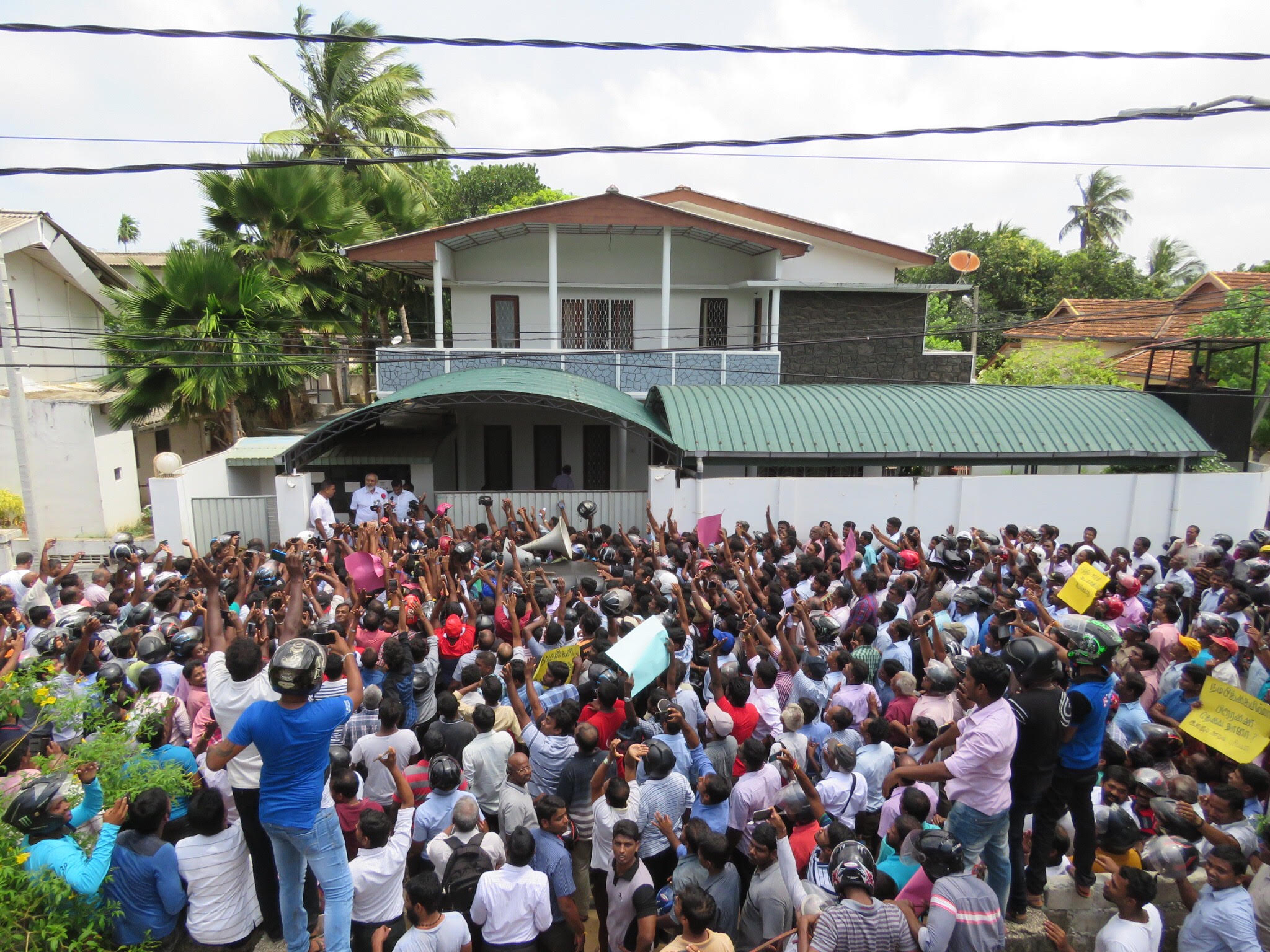 Chief Minister Wigneswaran came out of his home to thunderous applause in order to greet and speak to the crowds and thank them for their support.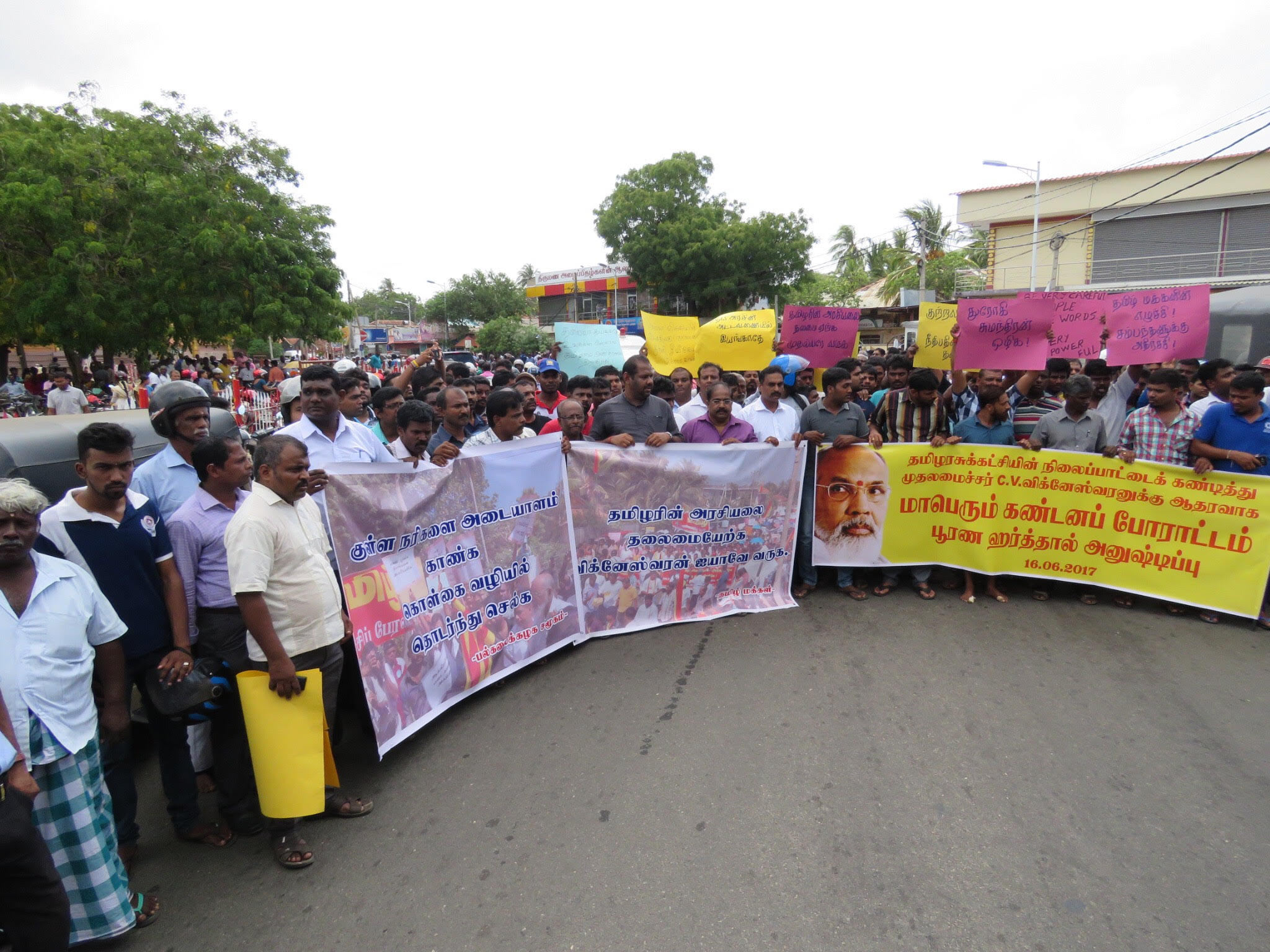 21 Northern Provincial Council members wrote to the province's governor Reginald Cooray on Wednesday night, declaring no-confidence in Justice Wigneswaran's leadership.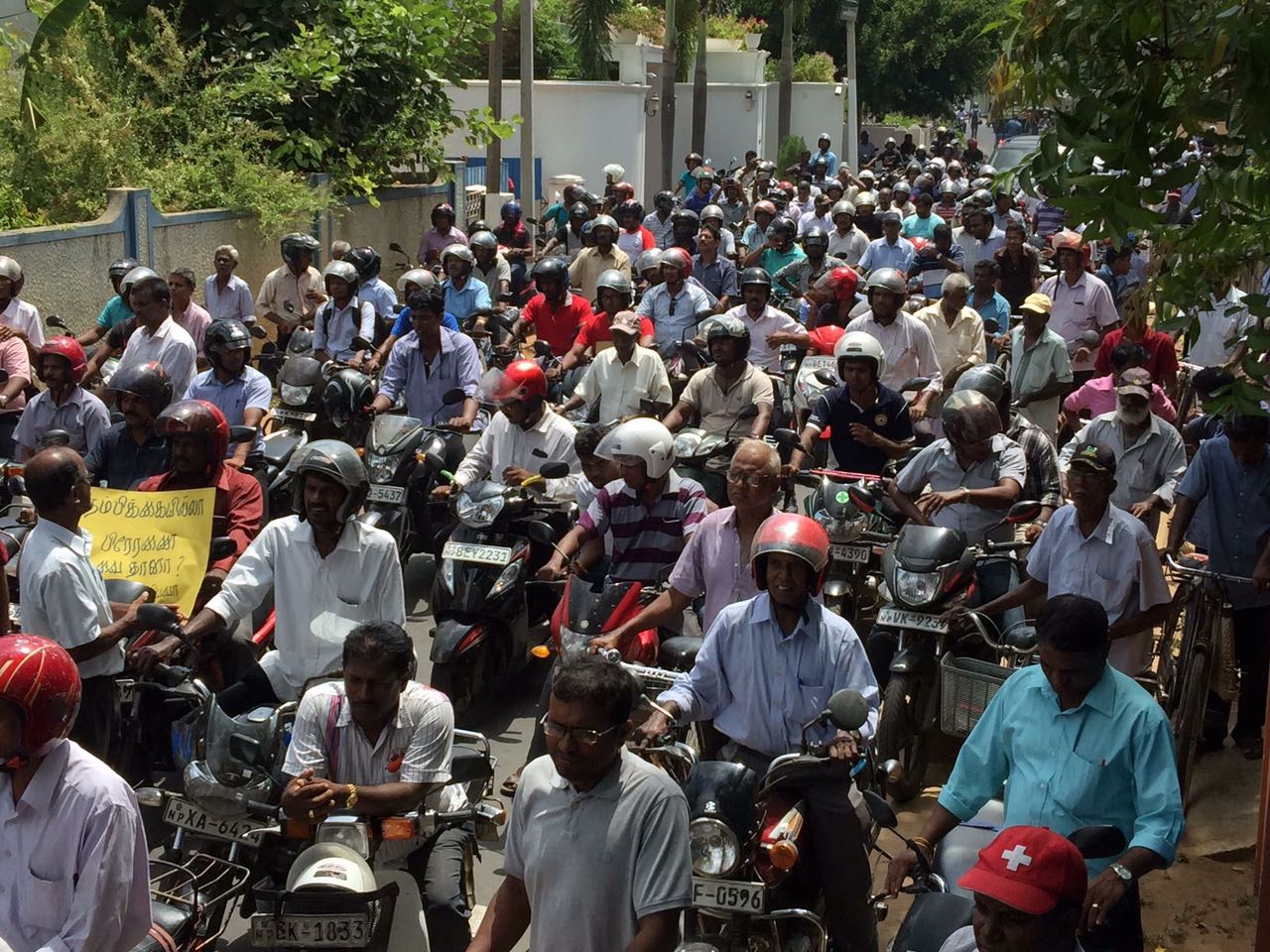 However on Thursday 15 councillors testified their support of the Chief Minister in writing to the Governor.