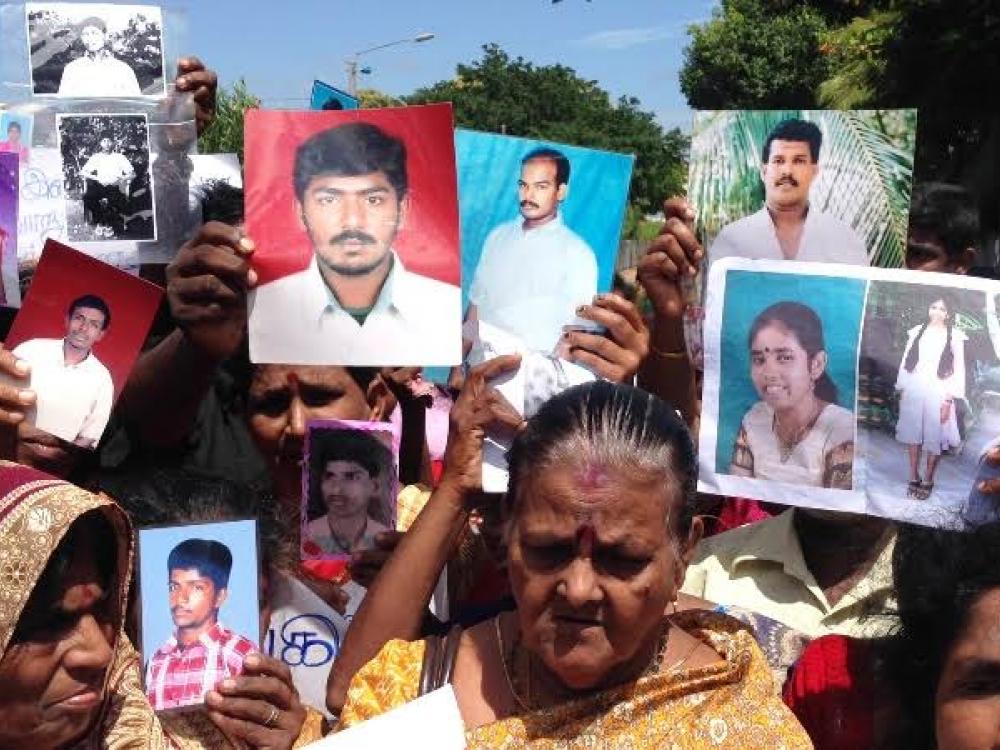 Tamils in the North-East gathered outside the public library in Jaffna on Friday as the UN Secretary General, Ban Ki Moon visited to raise awareness of their plight. 
Reiterating their central demands of international justice for mass atrocities, end to the military occupation of their lands, release of Tamil political prisoners, repeal of the Prevention of Terrorism Act, and to find out the whereabouts of their missing loved ones, Tamils gathered carrying banners and placards, and called on the UN to make the Sri Lankan government to act.
The demonstration took place despite a number of armed Sri Lankan military personnel being deployed to the area along with a full-scale police presence. 
Mr Ban, who arrived on the island earlier this week, met with the Tamil National Alliance (TNA) MPs and the chief minister of the Northern Provincial Council. 
Many of the Tamils gathered outside expressed anger and frustration over the TNA's inaction as the MPs and party leader, R Sampanthan went to the meeting without talking to the people.