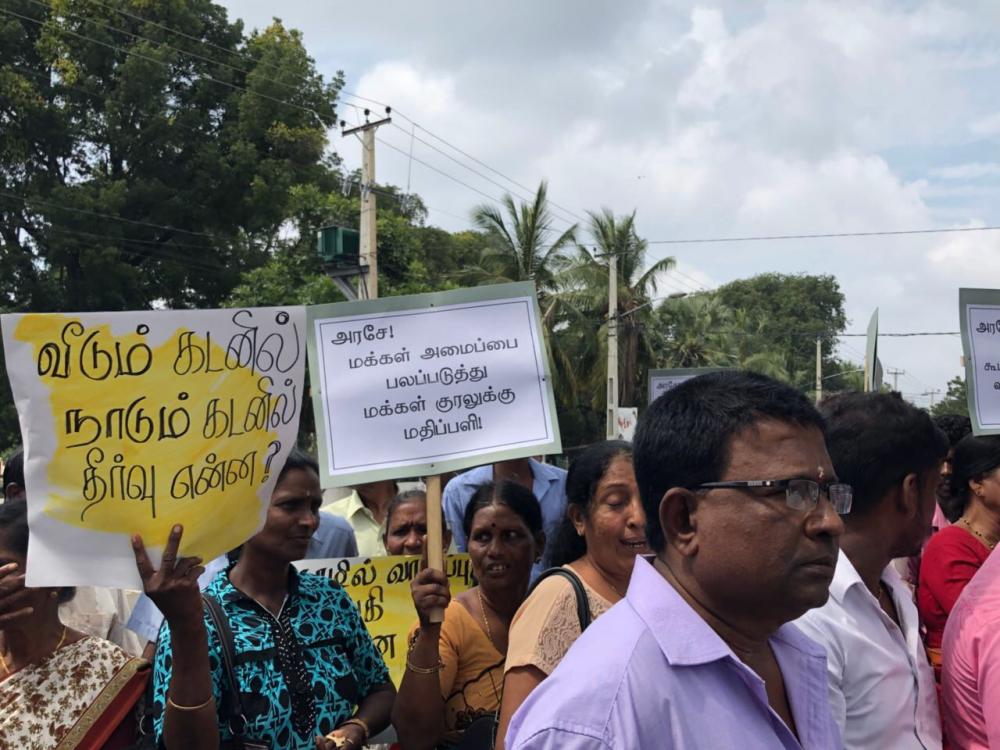 Tamils protested in Jaffna on Tuesday against the Sri Lankan government's failure to take action against microfinance companies with high interest rates leaving families under spiraling debts.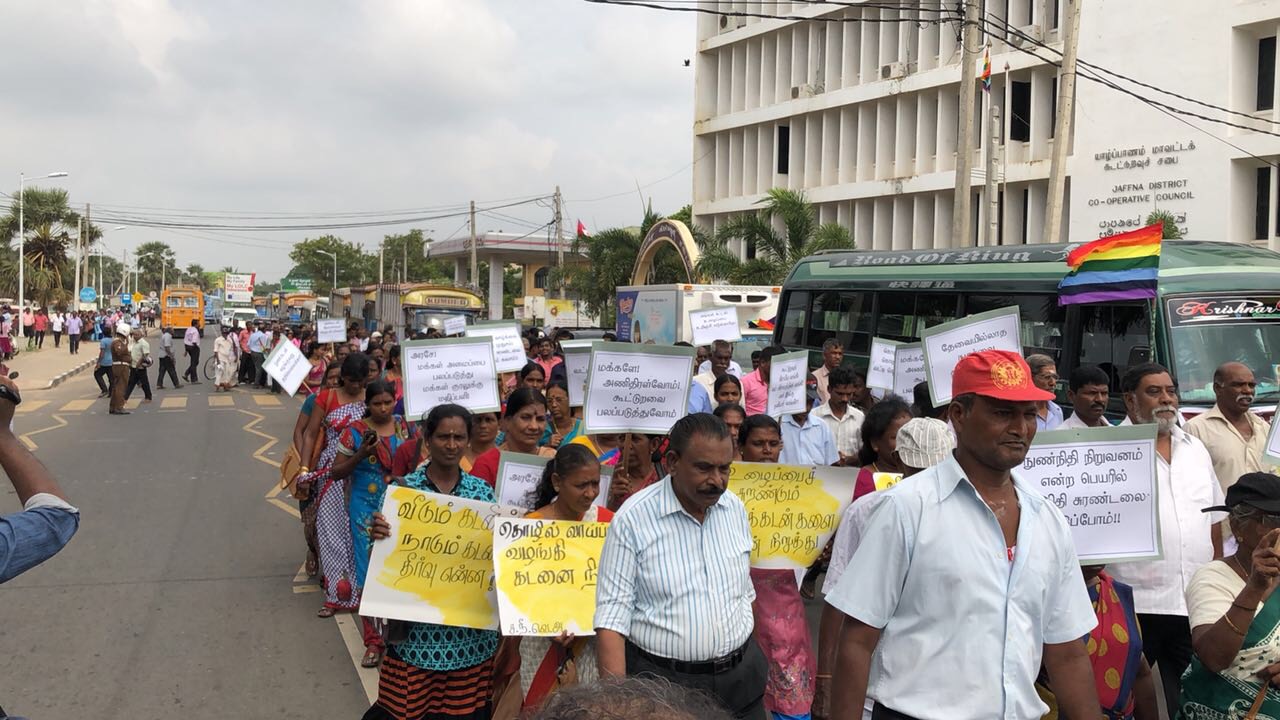 Women-headed households have been particularly vulnerable to the such loans after the end of the armed conflict. 
The protest came after the government pledged to take action in October. The Central Bank said it would consider options, including the possibility of introducing a cap on interest rates.