28 October 2019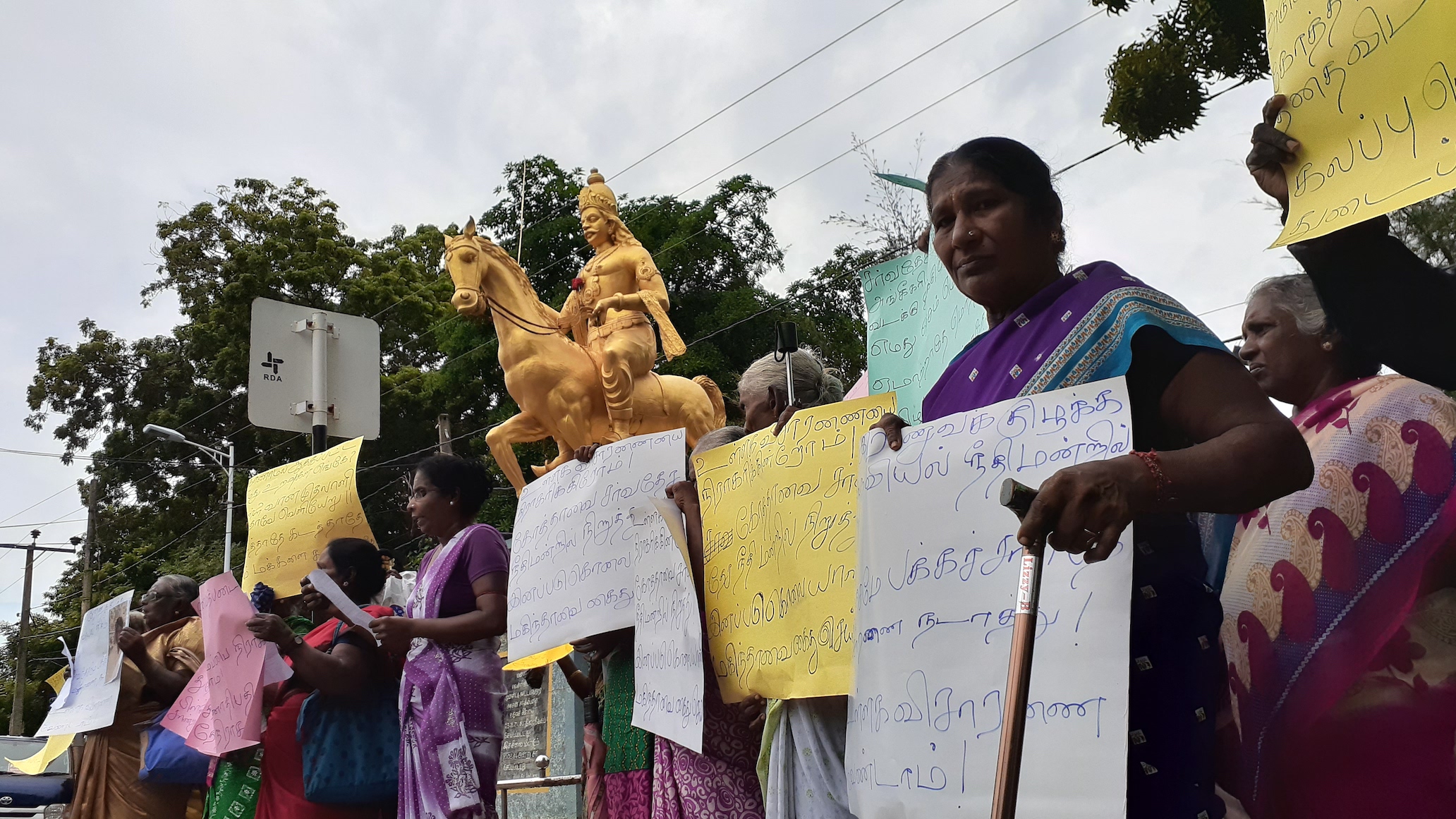 Tamil demonstrators staged a protest in Jaffna today, as former Sri Lankan defence secretary and front running presidential candidate Gotabaya Rajapaksa visited the city and met with a notorious paramilitary leader.
The protestors, made up of Tamil women searching for their forcibly disappeared loved ones, chanted slogans denouncing Rajapaksa, who stands accused of overseeing violations of international humanitarian law.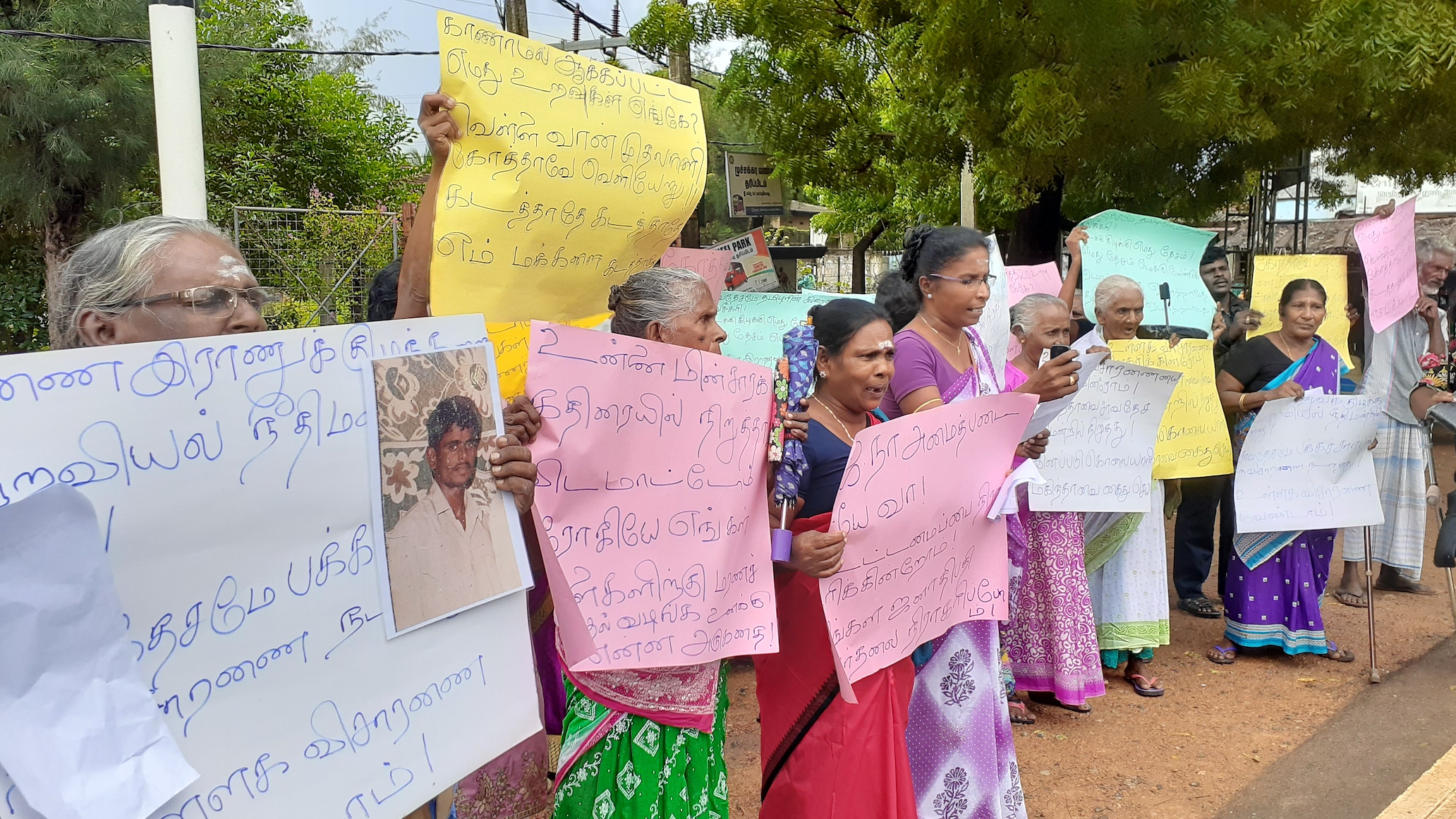 Many of the women protesting lost their children during Rajapaksa's tenure as Sri Lanka's defence secretary. Under his command, several UN reports have stated that hospitals were shelled and hundreds of surrendering Tamils forcibly disappeared.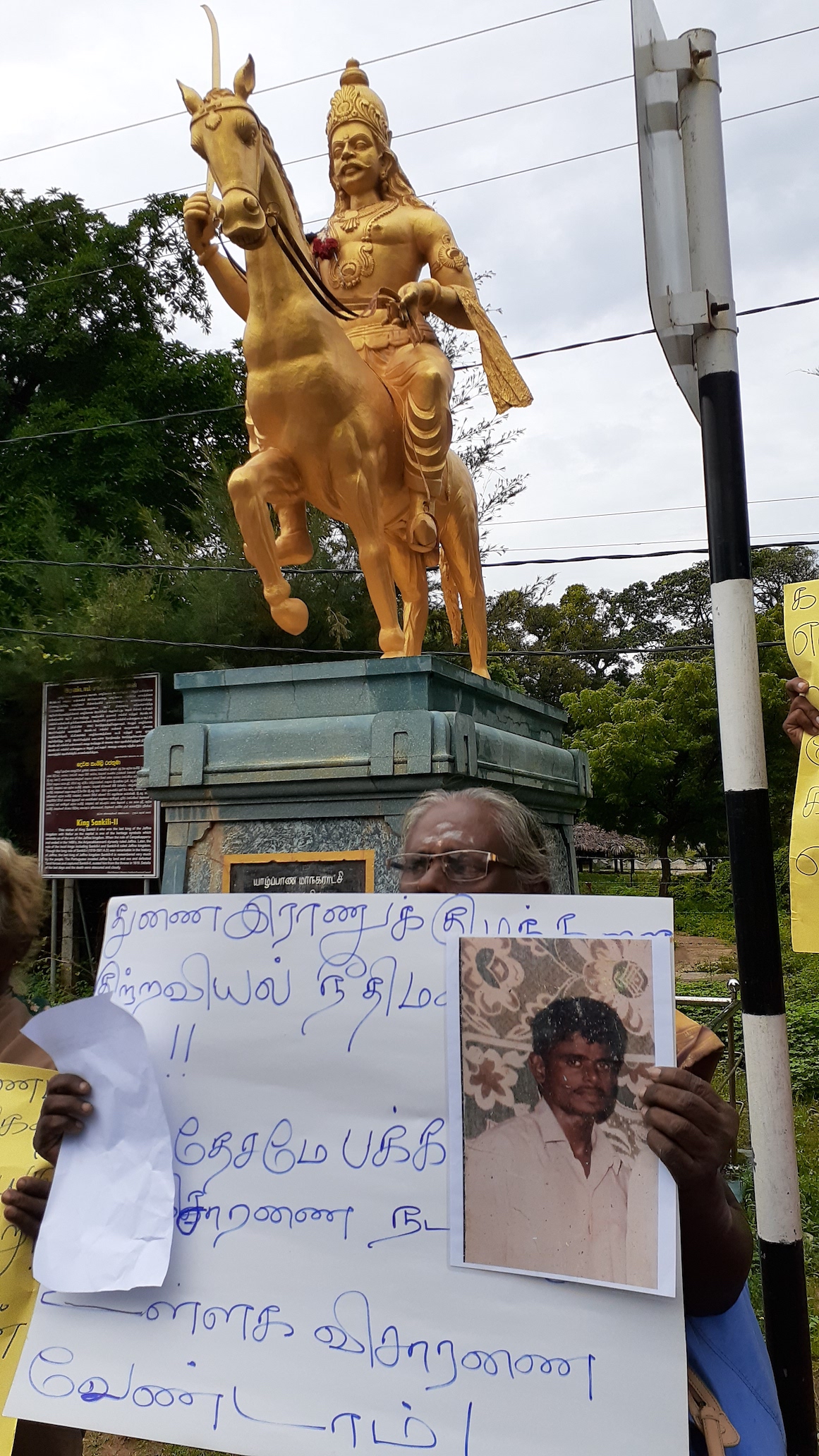 Whilst the women were staging their protest, Rajapaksa was in Jaffna town where he was pictured alongside notorious EPDP paramilitary leader Douglas Devananda.
The EPDP stands accused of committing murders, extortion and running drug smuggling and prostitution rings with Tamil children, allegedly trafficking them into its networks in Malaysia and India.