18 May 2017
Updated 18 May 2016 05:00 GMT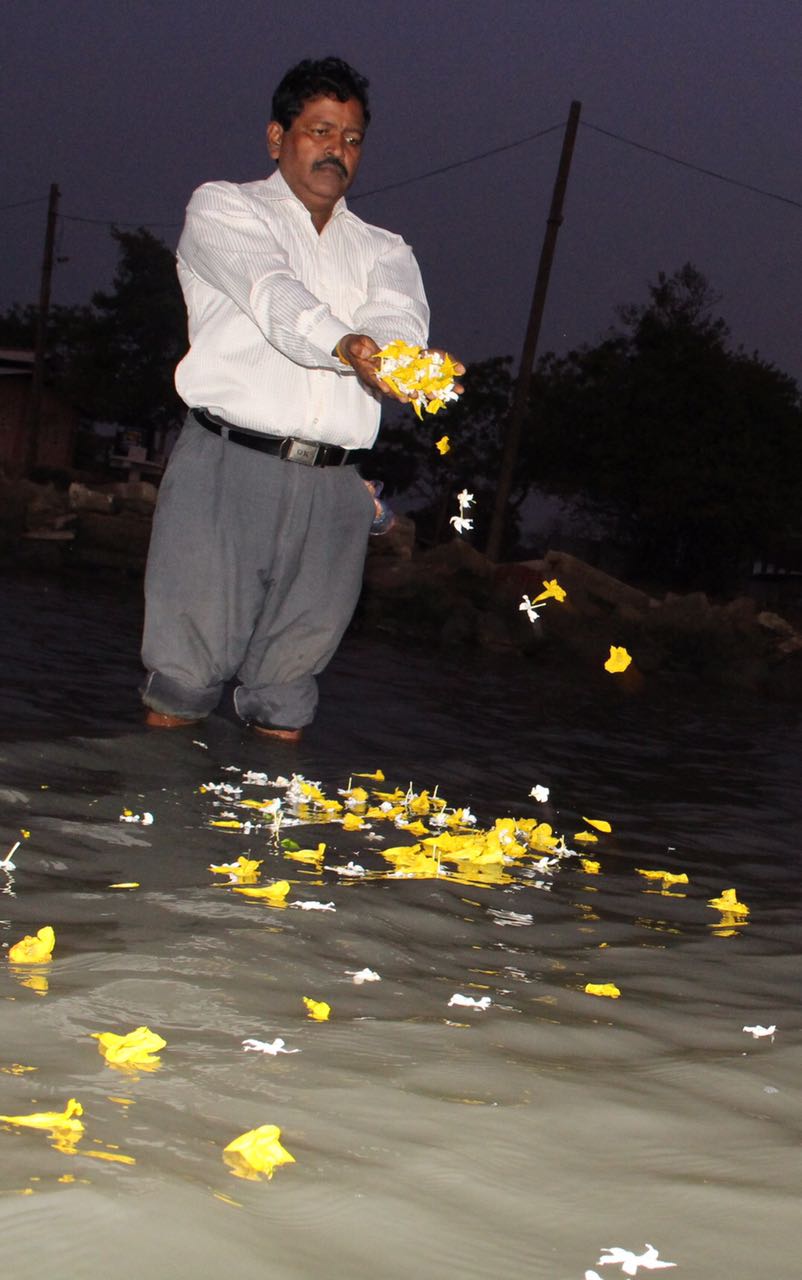 NPC Councillor T Ravikaran pays his respects at the Nandikadal Lagoon this morning
Marking the massacre of tens of thousands of Tamils at the end of the armed conflict in Sri Lanka in May 2009, Tamils across the world and in all districts of the Tamil homeland in the North-East are coming together today.
An event in Mullaithivu was blocked by a magistrates court order on Wednesday. An appeal is being prepared to overturn the decision. The event was centred around a statue and hundreds of stones with victims' names engraved on them, near a church in the area.
Mullaitivu court serves stay order banning Mullivaikkaal commemoration (17 May 2017)
Sri Lankan armed police this morning visited the area and made announcement threatening those who take part in any religious activities with criminal prosecution. They were seen filming the people who had gathered at the location of the statue. Overnight police had plasetered the court notice onto the statue, depicting a Tamil victim family, causing widespread anger amongst the community.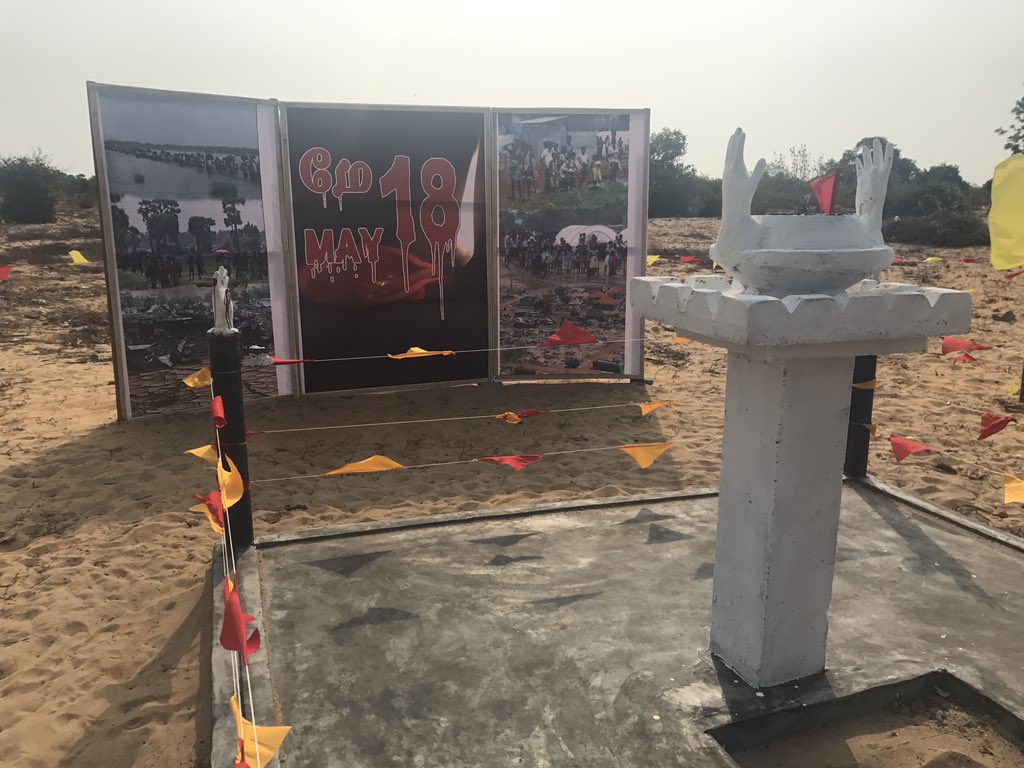 At Mullivaikkal this morning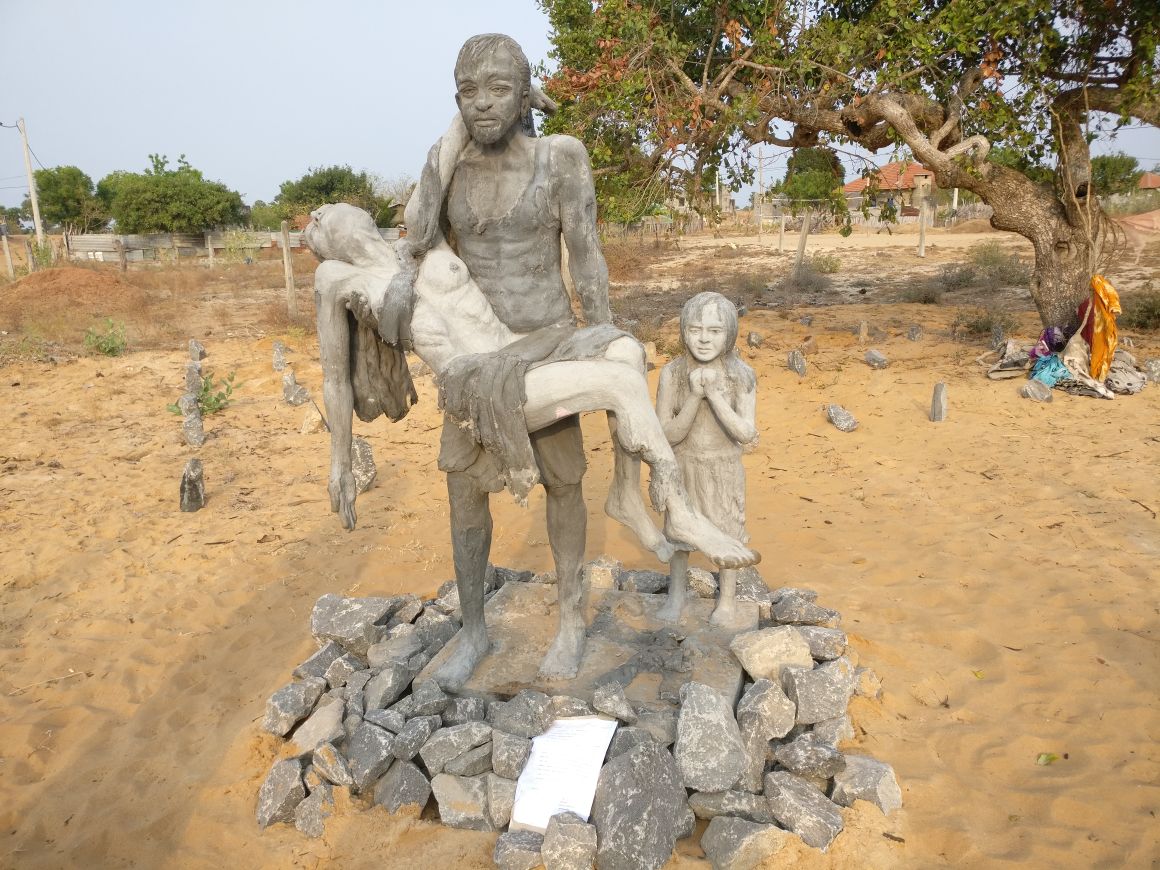 Police plastered magistrate court stay notice on statue depictung Tamil victim family
Local sources told the Tamil Guardian that there was an increased military presence in many areas of the North-East, including in Jaffna.
British Tamil students remember Mullivaikkaal massacres on Tamil genocide day