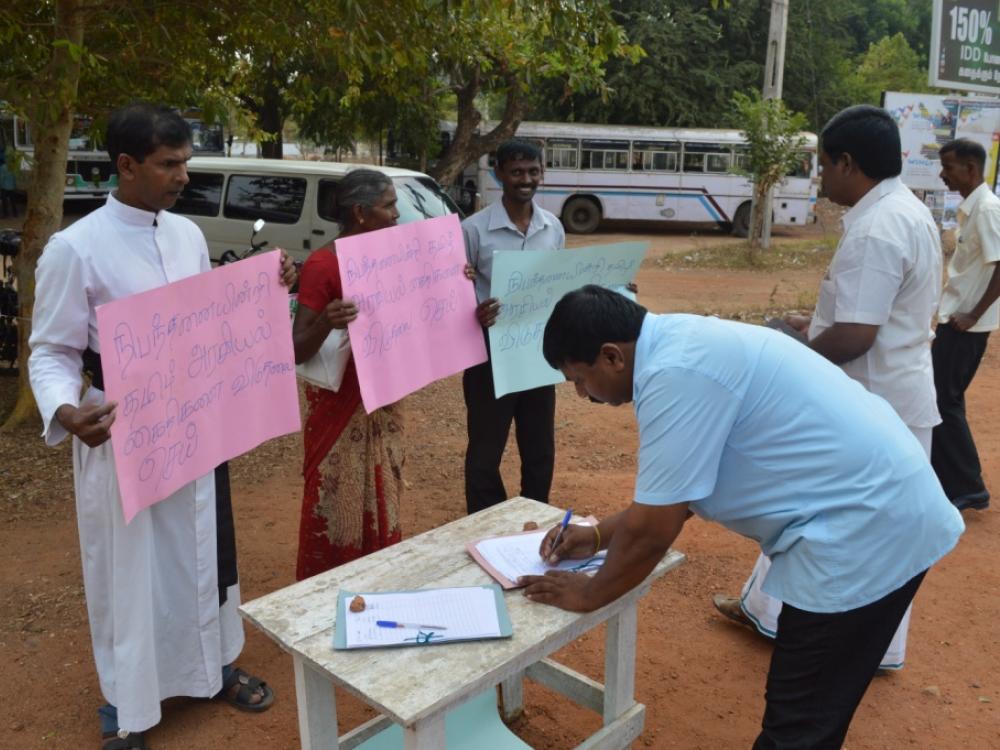 Locals in Kilinochchi added their names to a signature campaign calling for the release of Tamil political prisoners who have been detained indefinitely under the Prevention of Terrorism Act. 
The campaign, organised by the Kilinochchi District Enforced Disappearances and Kilinochchi District Civil Society Movement, is the latest in a series of demonstrations held by Tamils in the North-East calling for the release of the detainees. 
The Tamil National Alliance (TNA) MP for the district, S Sritharan also signed his name to the petition.