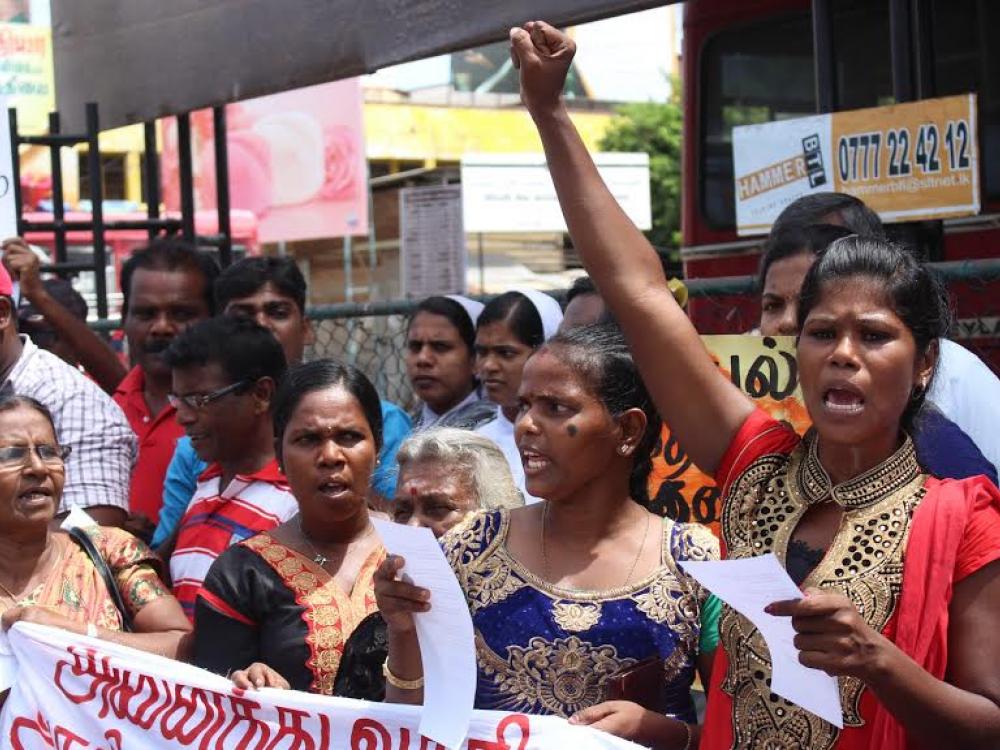 Tamils protested in Jaffna on Monday demanding the release of political prisoners. 
The protest was the latest in a series of protests on the issue since the end of the armed conflict.
Carrying banners and placards protesters demanding to know why the prisoners were still being held despite the war ending many years ago. 
Their views were echoed by protesters in the south who also this week raised concerns about the ongoing detention of political prisoners.