25 September 2018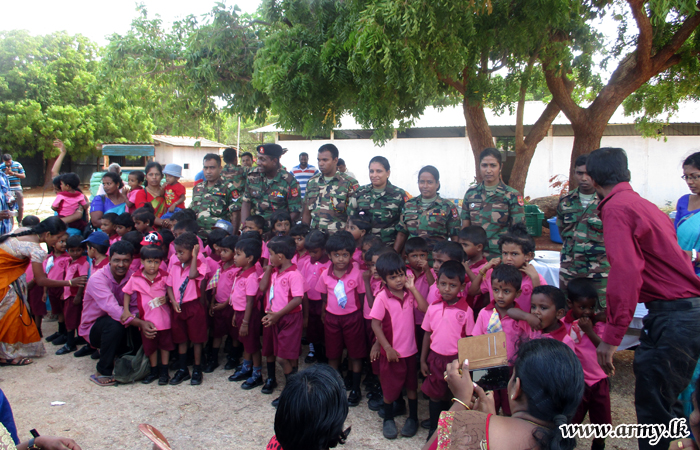 The Sri Lankan army took a group of Tamil pre-schoolchildren on a tour of the Palaly airport last week, whilst the region remains occupied by the military and off limits to local Tamils.
The airport, located inside a High Security Zone (HSZ), is home to a Sri Lankan military base. Though local Tamil residents, civil society organisations and politicians have called for the army to vacate the region, it continues to occupy large swathes of land across the Jaffna peninsula.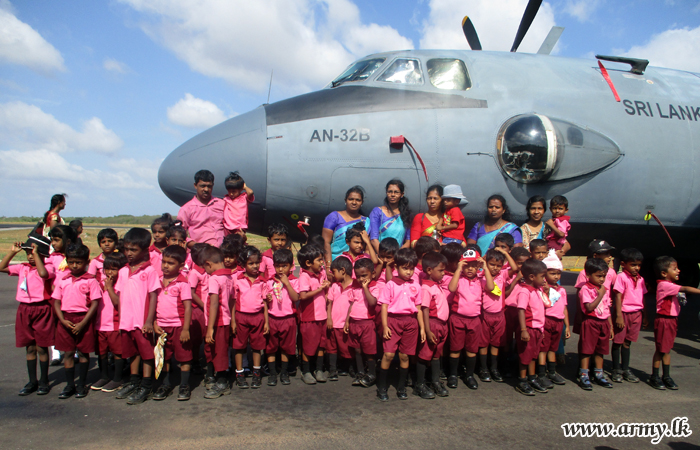 The military has recently taken several groups of Tamil schoolchildren on tour around the base, even though the militarisation of the North-East has been repeatedly criticised. In particular the military has become an ever increasing presence in schools across the region.