21 July 2018
After 13 years imprisoned under Sri Lanka's notorious anti-terror legislation, the Prevention of Terrorism Act (PTA), a Tamil political prisoner was allowed just one hour with this family at his father's funeral.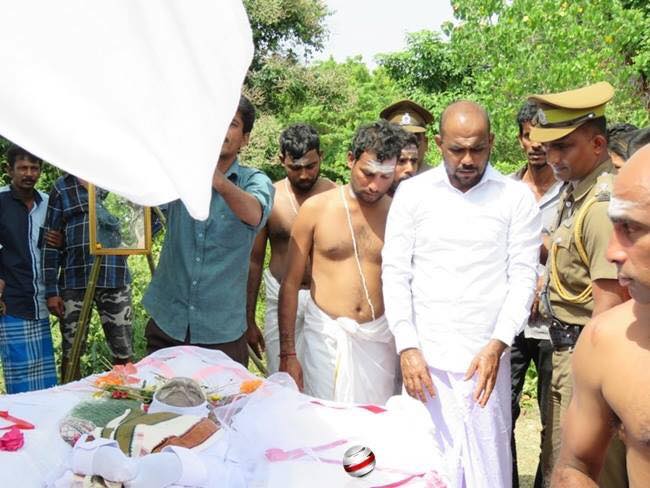 Thangavel Sivakumar, originally from Kilinochchi, was brought to the funeral on Friday under police escort. His wife, children and mother hugged him and cried as he was taken away. 
His father passed away on July 18. 
Mr Sivakumar was arrested on August 10, 2006 in Colombo, accused of assisting terrorist activities.