14 October 2019
Updated
Five Tamil political parties signed a memorandum today, highlighting key demands of Tamils, which are to be presented to all of Sri Lanka's leading presidential candidates.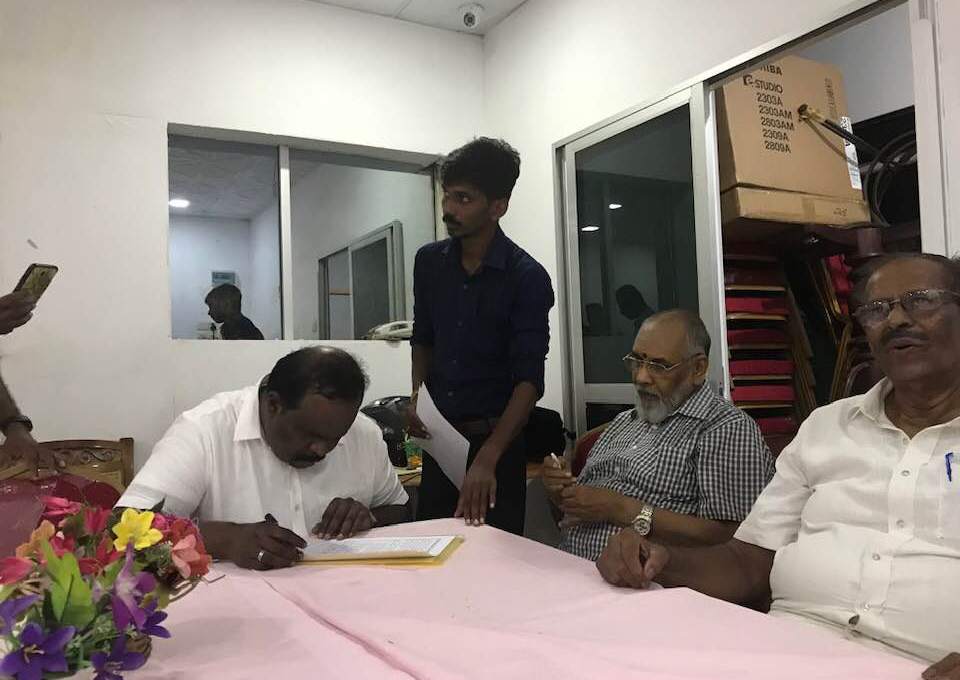 The demands have been formulated in order to help decide the position of Tamils in the upcoming Presidential election. 
The key demands include:
1) Reject a unitary state in the new Constitution and establish a federal state for Tamils;
2) Refer Sri Lanka to the International Criminal Court (ICC) or to a specially created International Criminal Tribunal for Sri Lanka, for the war crimes, crimes against humanity and genocide committed against Tamil people;
3) Sri Lankan Security Forces should vacate all the lands they have occupied since the war started and return lands to their rightful owners;
4) Stop Government sponsored /assisted Sinhala colonisation of the Northern and Eastern Provinces;
5) Repeal the Prevention of Terrorism Act (PTA);
6) Unconditionally release all Tamil political prisoners;
7) Create an international mechanism to address the issue of the disappeared Tamils.
The five signatories are: Tamil National Alliance (TNA), People's Liberation Organisation of Tamil Eelam (PLOTE), Eelam's People's Revolutionary Liberation Front (EPRLF), Tamil Makkal Kootani (TMK) and Tamil Eelam Liberation Organisation (TELO).
See the full text of all 13 demands here.