16 July 2019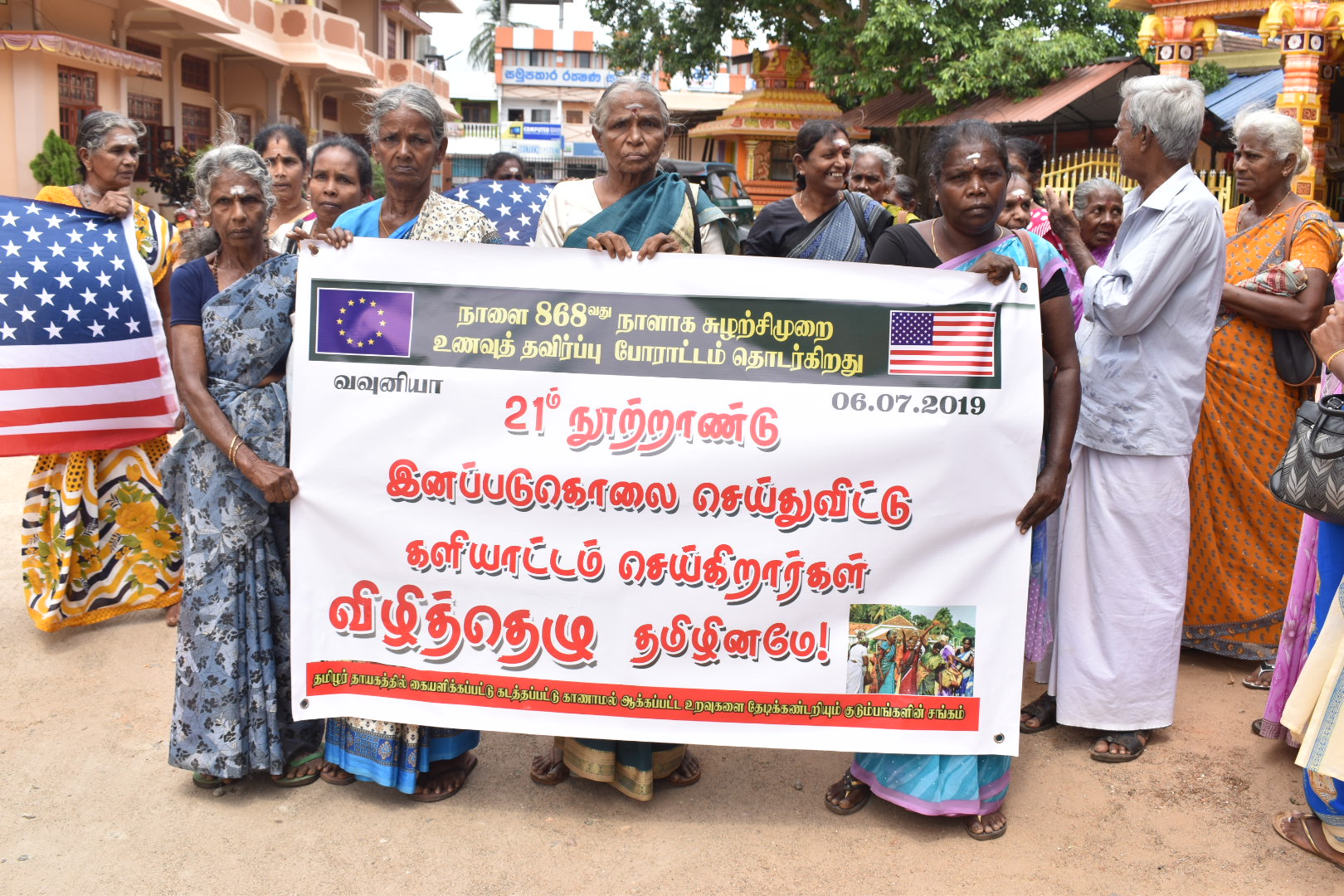 Tamil families of the disappeared who have been demanding information regarding the whereabouts of their loved ones, marked 868 days of protest last week, with a rally through Vavuniya town.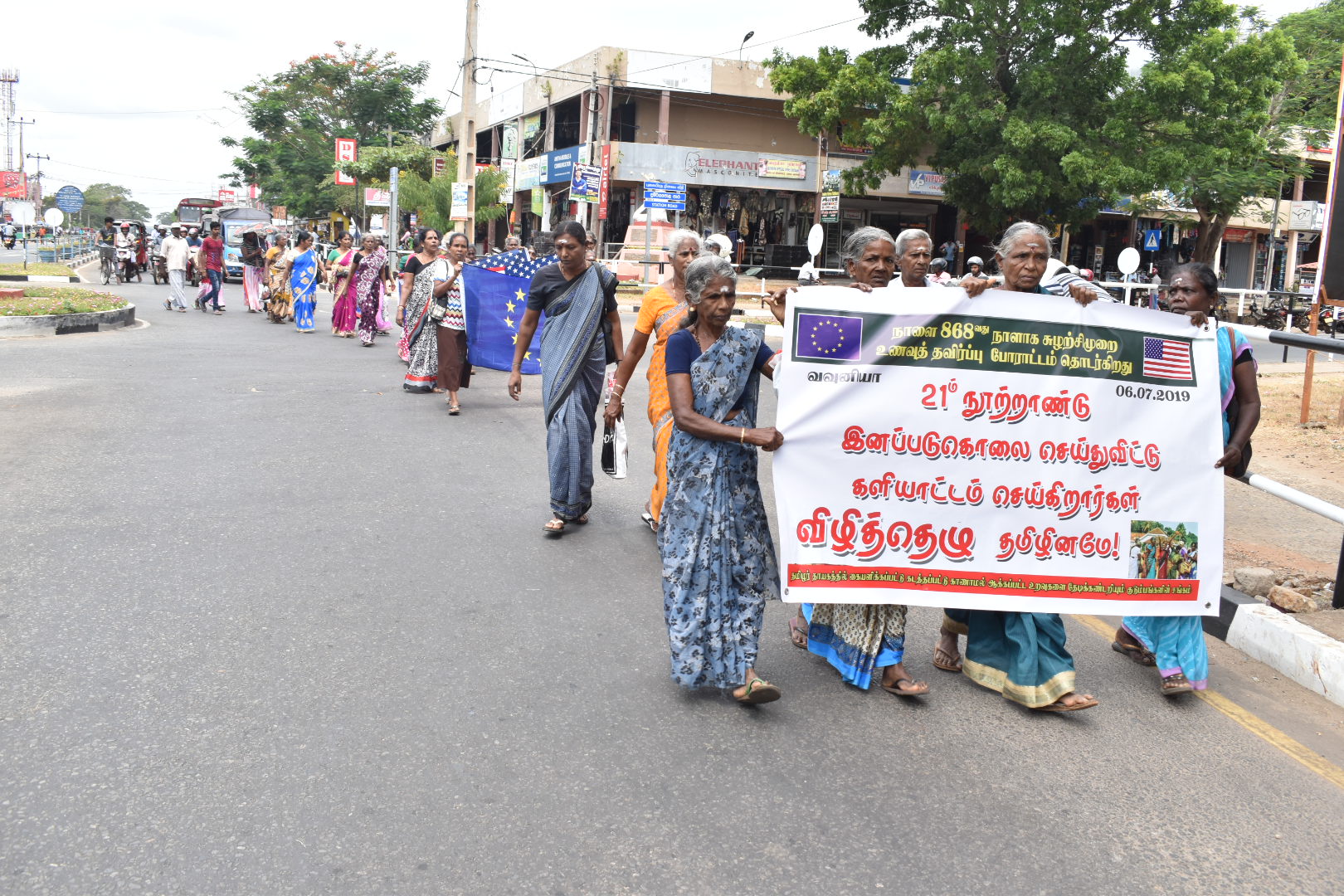 The rally began at the Kandasamy Temple, where families of the disappeared broke coconuts in a religious ceremony, and ended at the Vavuniya Road Development Department.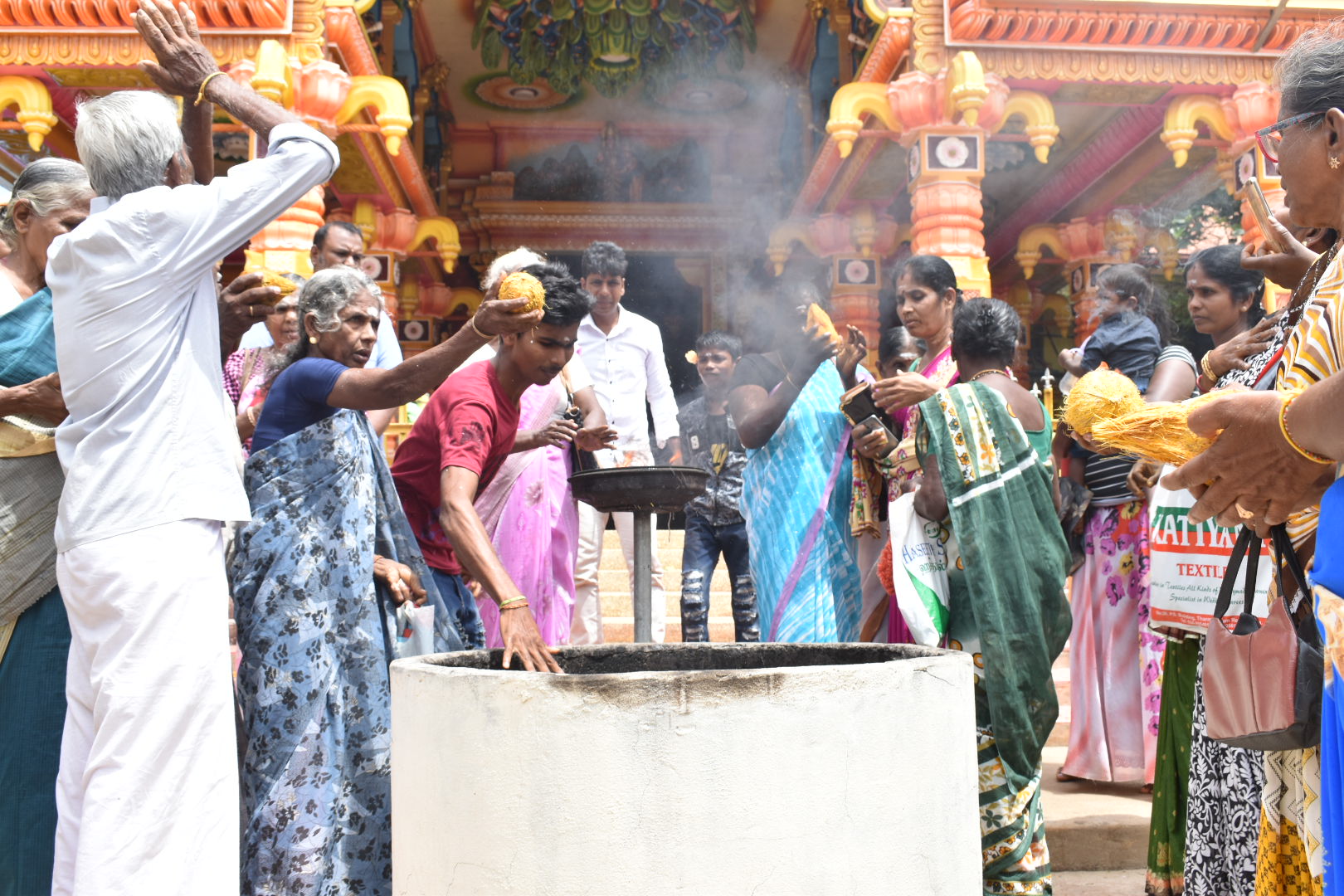 Protestors marched with American and European Union flags down the streets. The protests, which have now gone on for more than two years across the North-East, have called on the international community to pressure Sri Lanka into taking action into locating the thousands of Tamils who were forcibly disappeared.