11 September 2017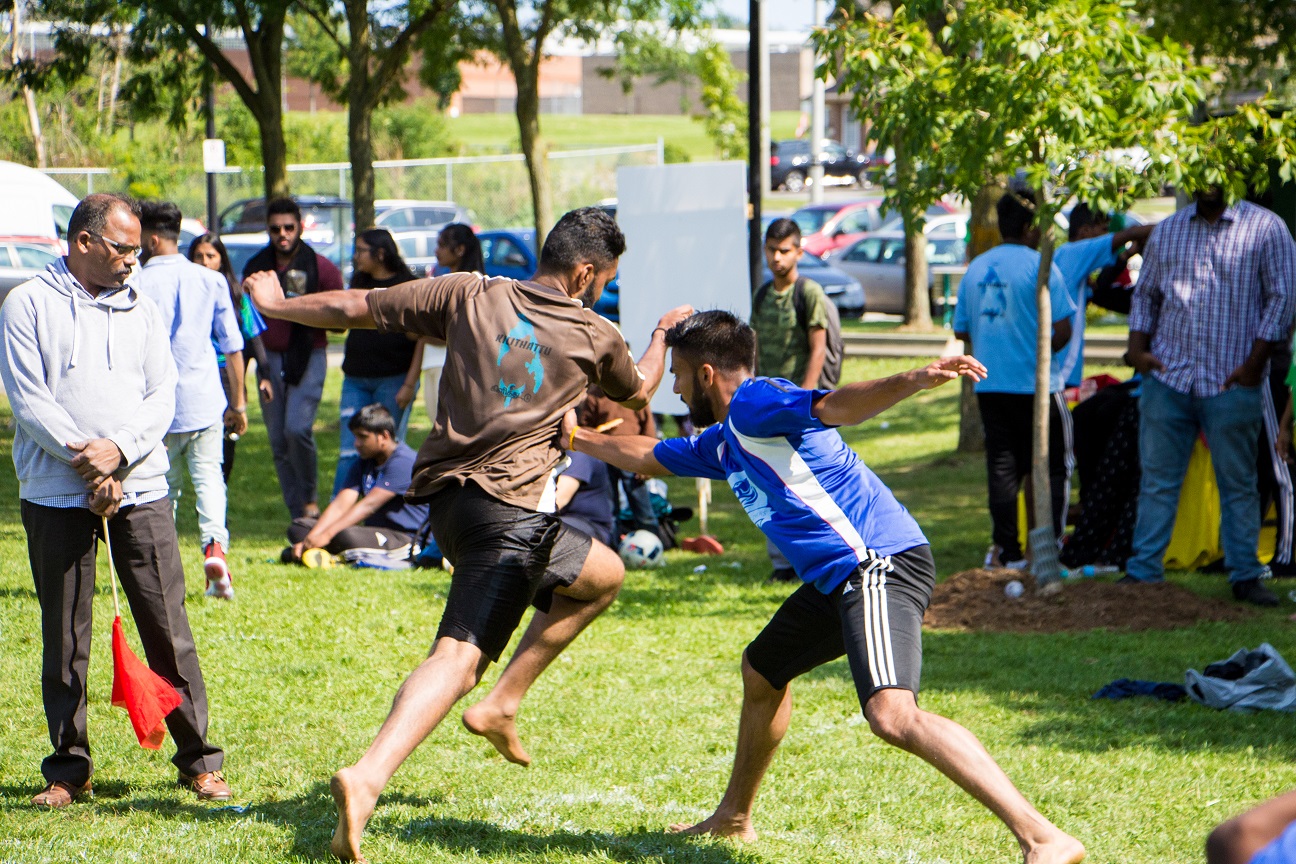 The Tamil Youth Organization – Canada hosted the 7th annual Kilithattu tournament Canada in partnership with the Canadian Tamil Sports Association in Toronto last month, bringing together crowds from across generations to take part in the national game of Tamil Eelam.
The tournament, saw teams from Toronto and Montreal vie to take home the Tamil Eelam Heritage Trophy, in a hotly contested series of matches.
Several teams participated in the tournament, with many drawing their names from influential figures in Eelam Tamil history; Karikalan United, Thamilchelvan Patriots and Siruthai Warriors to name a few.
The tournament was split into two categories, with on series for beginners finding their feet in the sport and another for more advanced players.
"The priceless emotions of the Intermediate teams and parents were reminders of the work that we do for the next generation of Tamil youth," said Thaarini, one of the organizers of the tournament.
After a fierce tournament Kalaiazhagan Gladiators emerged as champions of the Tamil Eelam Heritage Trophy for the beginners group, with Soosai Soldiers as the runners-up. In the intermediate group, Thayagam 1 came out on top with Vaanavil as the runners-up.
"From the first tournament to this tournament, many of our senior mentors have been amazing in developing our sport in Canada." said Pirathanya, Markham Chapter Coordinator for TYO Canada, commenting on the growth of the tournament.
See more awards and honourable mentions below:
Team Spirit Award:          Karikalan United
Best Offensive Player:    Alaxson – Kalaiazhagan Gladiators
Best Defensive Player:   Ezra – Kalaiazhagan Gladiators
Most Valuable Player:    Anriyas – Soosai Soldiers
Best Kili Award:                 Surenthiran – Kalaiazhagan Gladiators