25 January 2019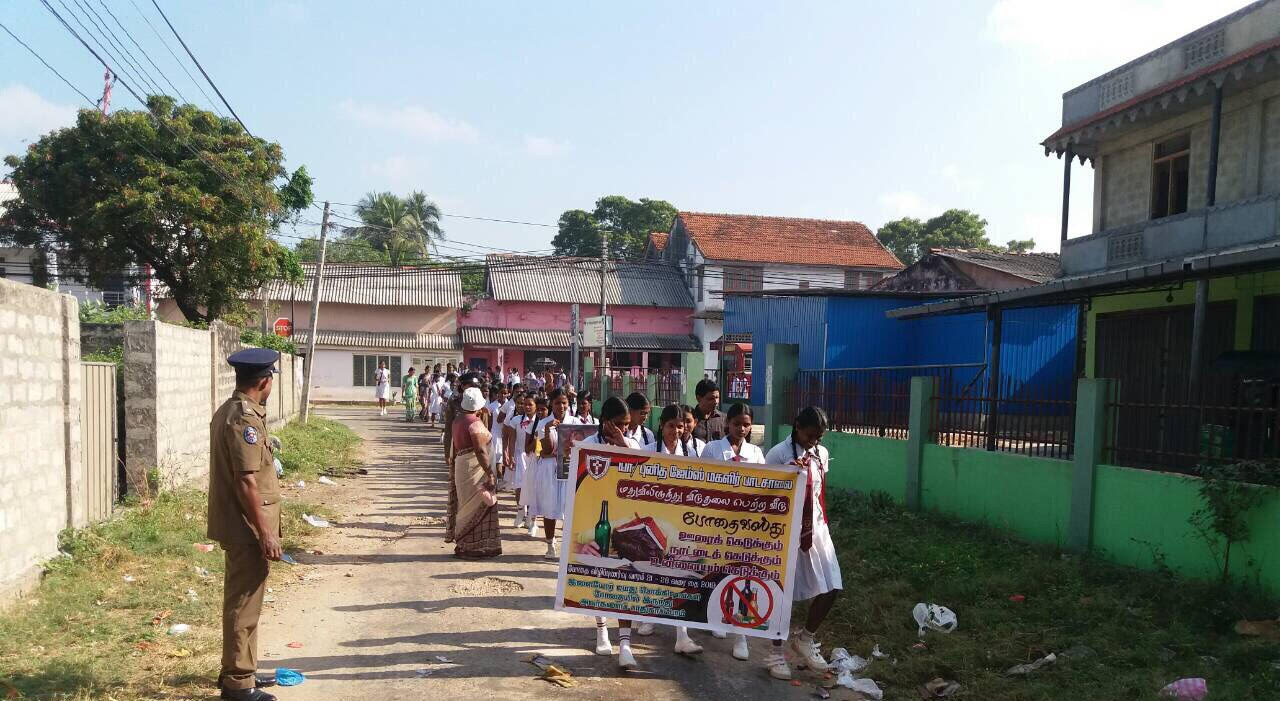 Students from a Jaffna school yesterday rallied against the increasing and widespread use of illicit drugs and associated violence. 
The rally comes as a number of Tamil politicians in the North-East accused the Sri Lankan military of tacit involvement or actively running drug cartels through gangs. 
Local residents questioned how criminal gangs were able to operate in the North-East, which remains heavily militarised despite almost ten years since the end of the armed conflict.