15 November 2019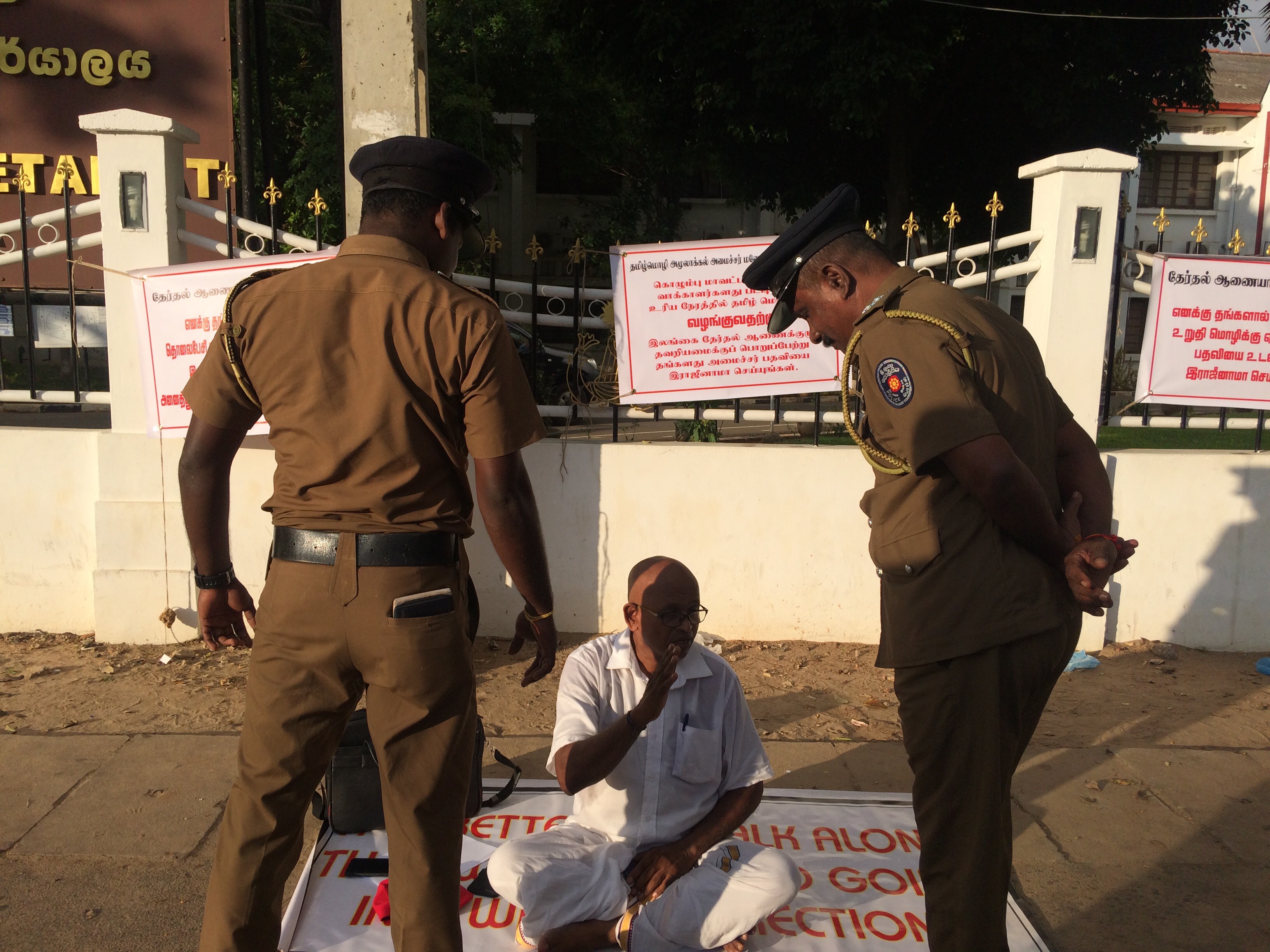 Sri Lankan police manhandled and dragged a Tamil politician as they arrested him for staging a peaceful protest outside a government office.
A former TNA candidate for the Northern Provincial Council and campaign co-ordinator for the presidential bid of M K Sivajilingam, M. Thambirasa was arrested while carrying out a hunger strike in front of the Jaffna District Secretariat calling for the resignation of election commissioner Mahinda Deshapriya.
Thambirasa who also heads the 'Democratic Organisation Against Oppression' was protesting the election commission's failure to provide voter details for the Colombo district in Tamil, providing the details in Sinhala only.
After setting up his protest, Thambirasa was told to leave by Sri Lankan police on duty at the government building. Despite stating that he was within his rights to stage the protest and being just one person he did not meet the threshold of having to obtain police permission, Thambirasa was forcibly arrested by the police who manhandled and dragged him to a police vehicle.
Although Thambirasa was later released after inquiry, his treatment at the hands of Sri Lankan police was slammed by Tamil users of social media as the video of his arrest went viral.
"Can you imagine the Sri Lankan police doing this to a Sinhala politician or Buddhist monk?" one user posted on Facebook.