21 May 2019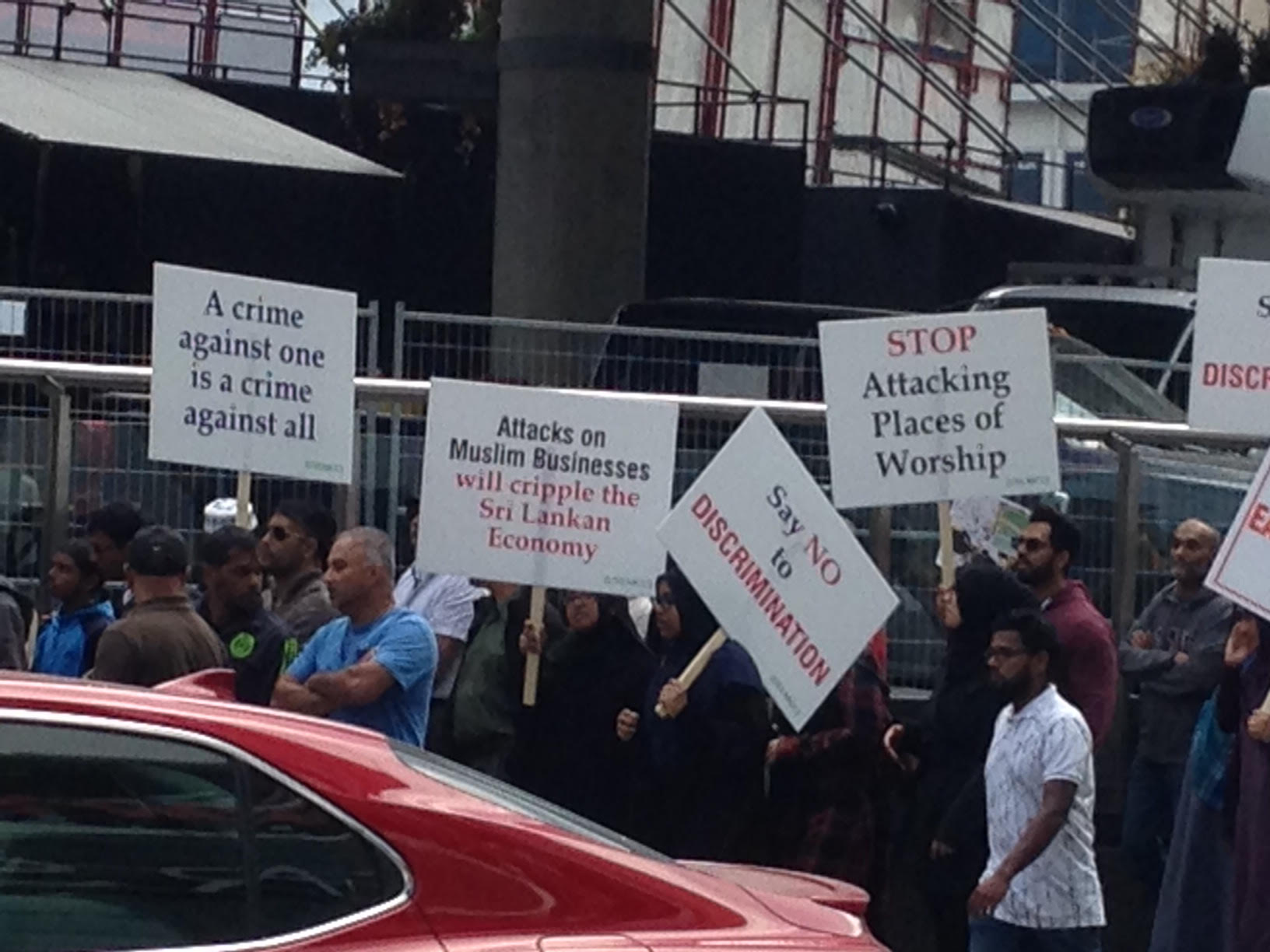 The Sri Lankan Muslim diaspora in Toronto on Sunday marched through the city, demanding that the perpetrators of the recent anti-Muslim violence are brought to justice.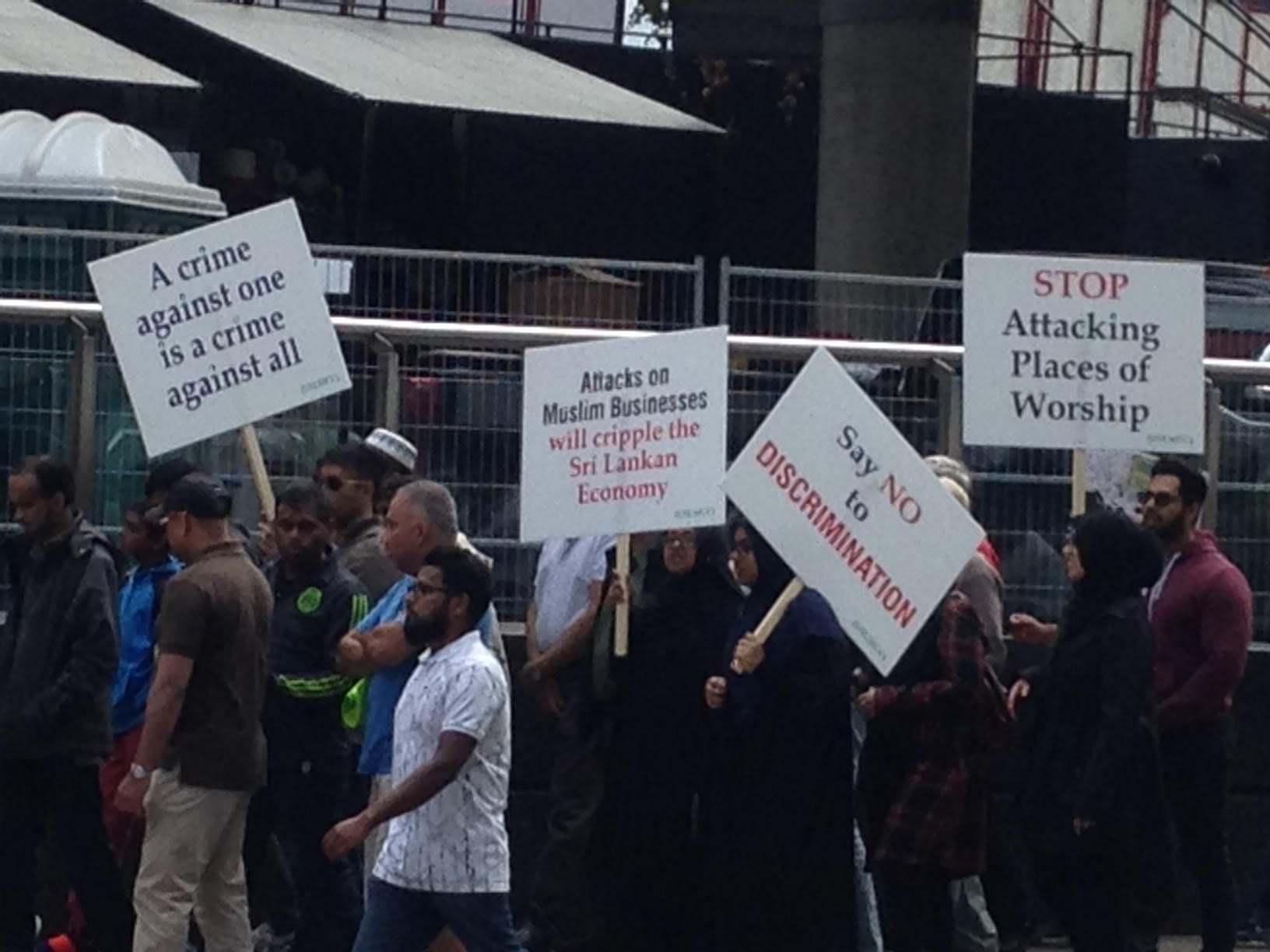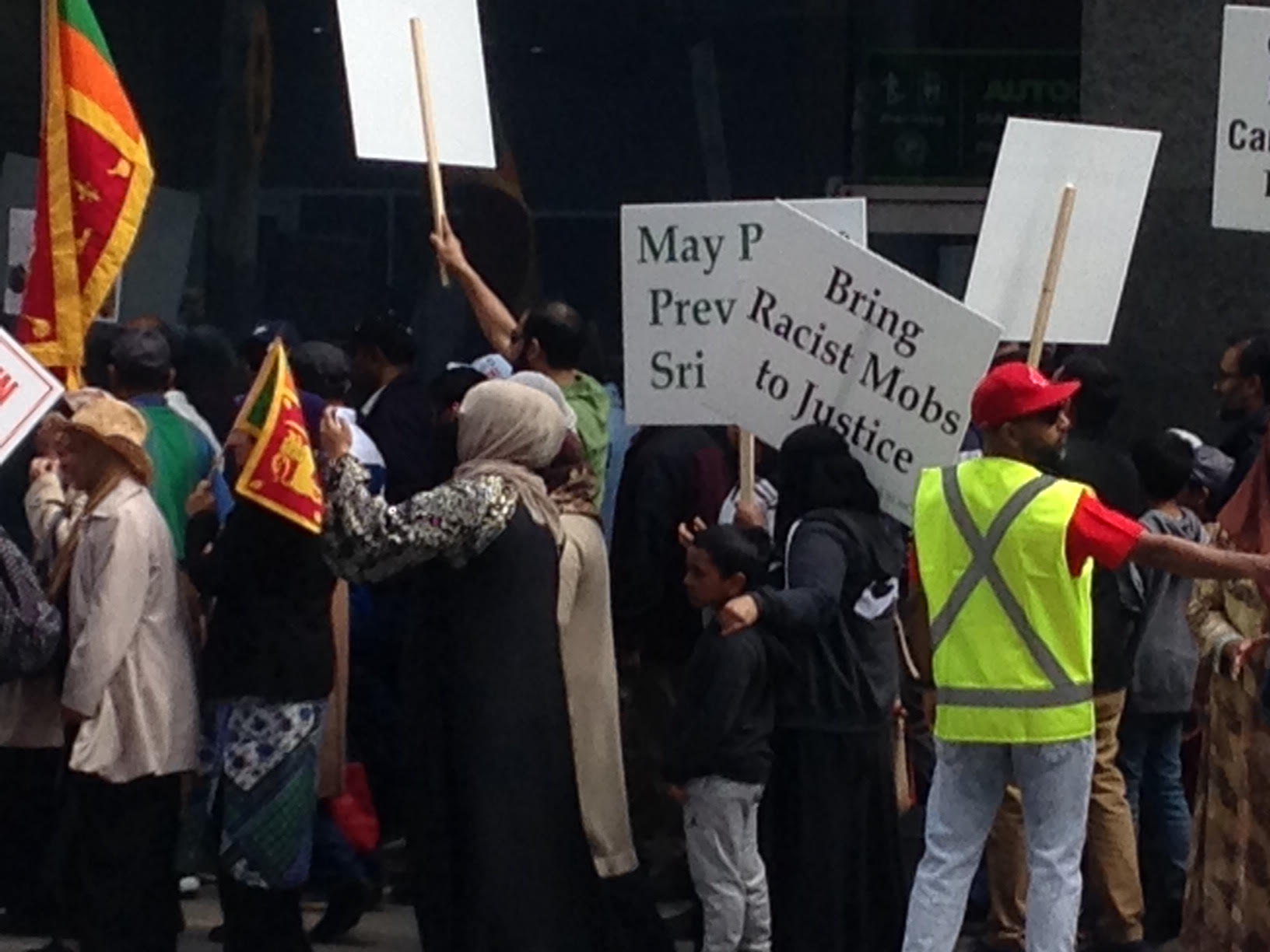 The violence, carried out by Sinhala Buddhist mobs following the Easter Sunday bombings by Islamic extremists, left one Muslim man dead and hundreds of homes, businesses and mosques destroyed. 
A number of videos have emerged appeared to show Buddhist monks and Sri Lankan military personnel colluding with the mobs and taking part in the rioting. 
The army said it had launched a special inquiry into an incident which took place in Thunmodara where one soldier was accused of standing by whilst the mobs attacked Muslim property. 
"If the inquiry confirms that the person in question happens to be an Army member, the Army will take all necessary disciplinary actions against the said member," the army said. 
A video released by Journalists for Democracy in Sri Lanka yesterday shows military and police personnel not just standing by but actively joining in with rioting Sinhala mobs. 
"The CCTV recording from the mosque shows an army soldier apparently calling the mob towards the premises with a hand signal around 6.45 pm. In less than a minute later, at least three policemen and five soldiers can be seen among the mob that started pelting the windows with stones," JDS said, publicising the video. 
Read more here.