10 February 2019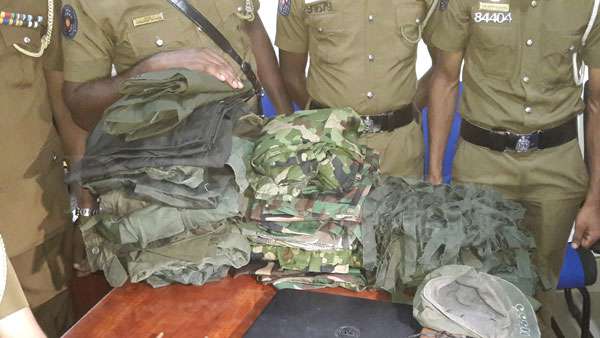 Sri Lankan army uniforms, army helmets and live rifle bullets were amongst the items seized by police during a raid on the house of an underworld drug kingpin accomplice this week.
Police raised the property of Anushka Kavishal alias Janga, who was arrested alongside wanted Sri Lankan drug kingpin, Makandure Madush in Dubai last week. Amongst the 20 suspects arrested in Dubai, at least one of them was carrying a diplomatic passport.
"Nine army uniforms, two army helmets, 32 T56 live bullets, 11 training bullets, 37 empty cartridges, five SIM cards, a laptop," and other items were recovered in the raid in Talalla, according to the Daily Mirror.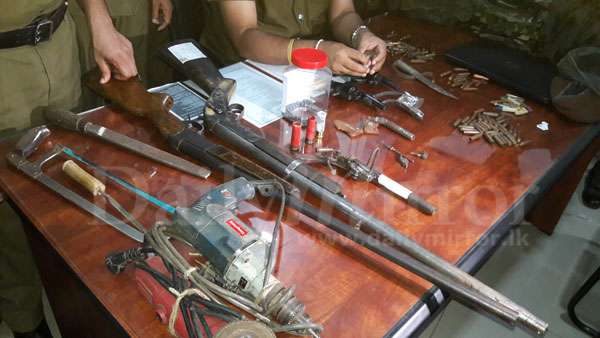 Meanwhile the Sri Lankan military announced that a corporal was also arrested over the case.
See more from the Daily Mirror here, NewsFirst here and the Khaleej Times here. 
Tamil UNP MP Vijayakala Maheswaran said last year that politicians from the South of the island were responsible for supplying the drugs in the North. On previous occasions, Sri Lankan soldiers have been caught smuggling drugs in the North-East.
Other Tamil politicians, including TNA MPs and the Chief Minister of the Northern Province, have also previously spoken out on drug smuggling in the North, and how rising drug use in the region is linked to militarisation and aimed at eradicating Tamil society.