05 February 2019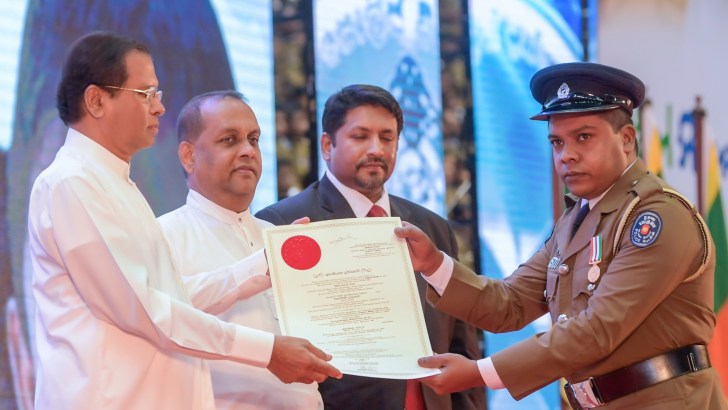 Sri Lanka's president called on the island to wage a war on drugs in a "similar manner" to the massive military offensive a decade ago that killed tens of thousands of Tamils and saw large scale violations of international law.
Addressing a police awards ceremony last week, Maithripala Sirisena was quoted as stating "to save the nation from brutal drug smugglers a war must be conducted in a similar manner as the war against the ruthless terrorism that lasted 30 years."
Tens of thousands of Tamils were killed during the final phase of the armed conflict, which saw widespread rights violations including the execution of Tamils, shelling of hospitals and sexual violence.
Sirisena though was staunch in his support for an offensive against drug smuggling, calling on the "Tri-forces, police and Civil Defence Department" to assist in operations and vowing to mete out the death penalty to those involved in narcotics.
Last month he returned from the Philippines, where he praised the much criticised campaign against drugs led by the country's president Rodrigo Duterte. On his return Sirisena pledged that his stance on implementing the death penalty for those guilty of drug smuggling had not changed.