21 February 2019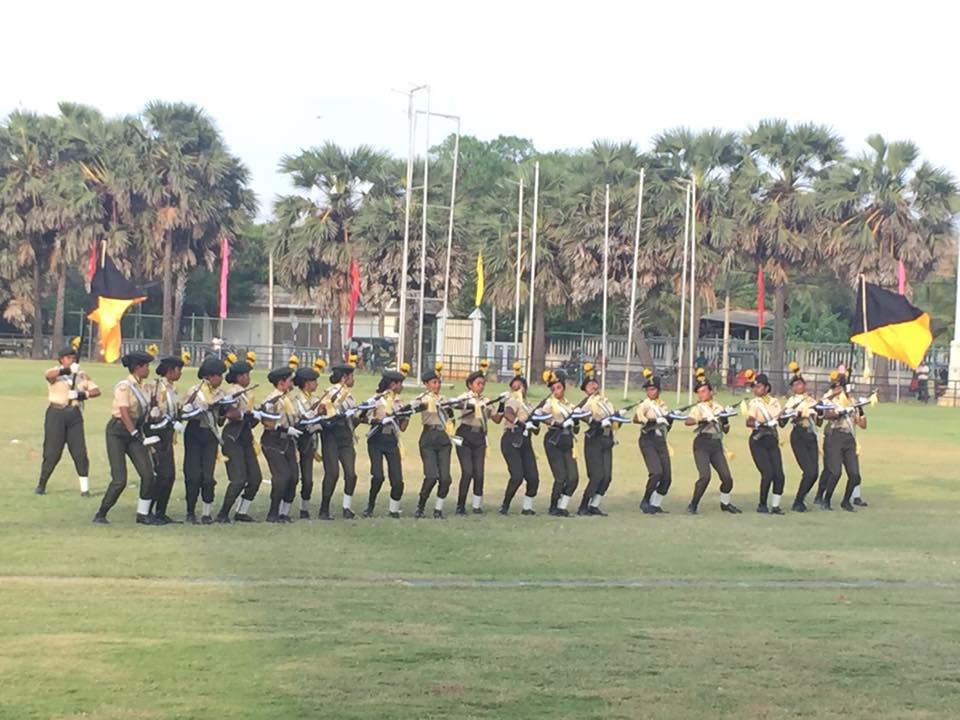 The Sri Lankan military held a parade in Jaffna earlier this month, which saw Tamil schoolchildren marching as army commanders watched on.
The parade, held as part of a cadets workshop at the Duraiappah stadium, saw more than 750 students from 30 schools across Jaffna take part - many dressed in full Sri Lankan military uniform.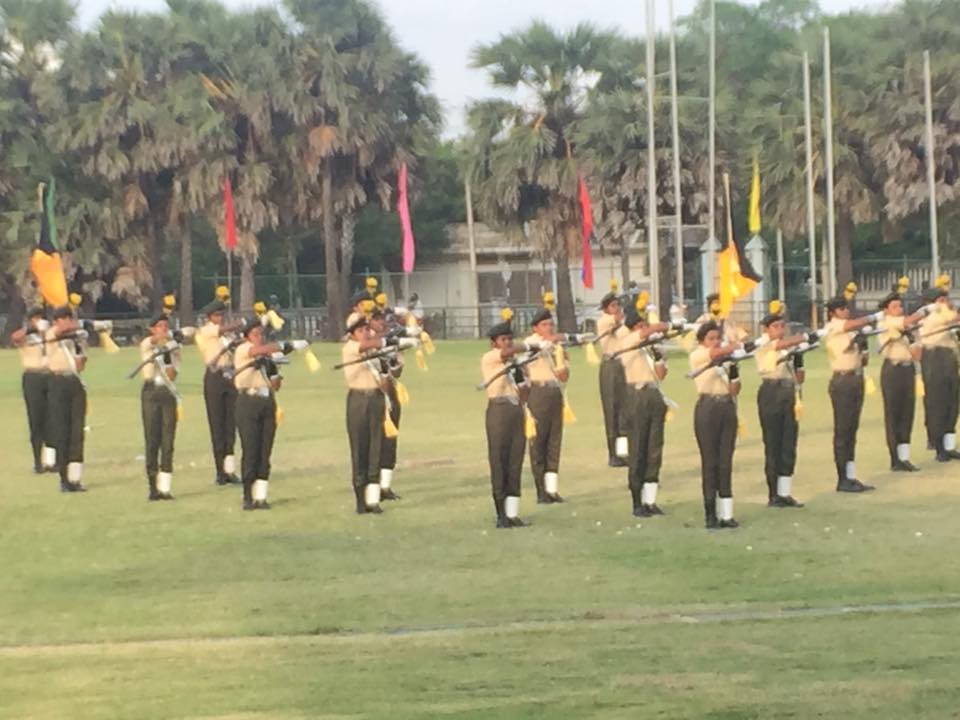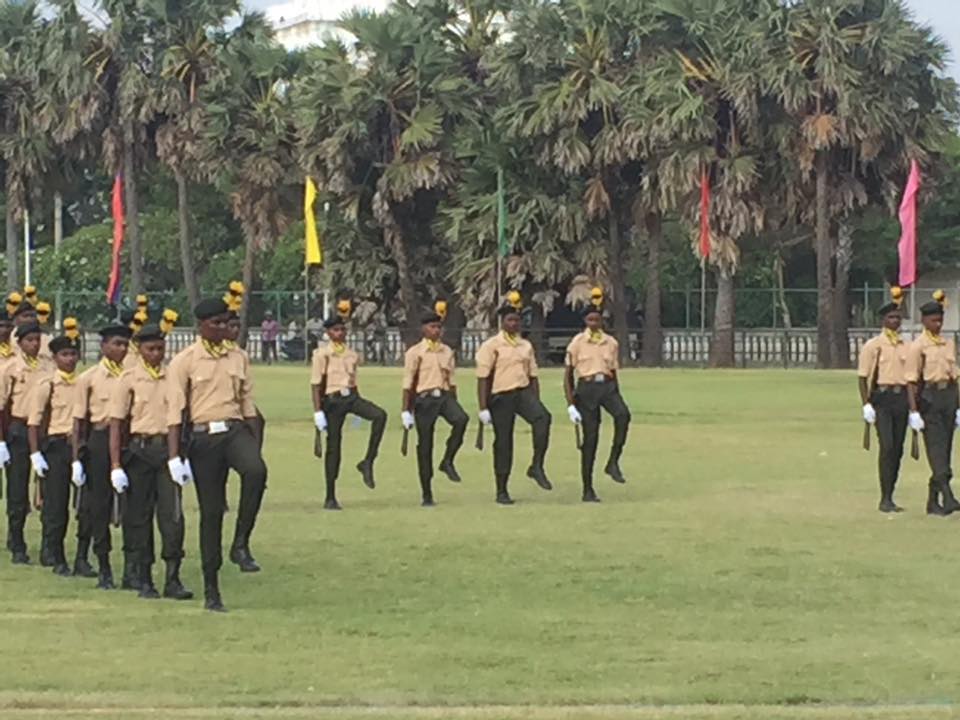 Children in military attire were photographed handling rifles, whilst other Tamil children in school uniform were taught marching techniques by Sri Lankan soldiers.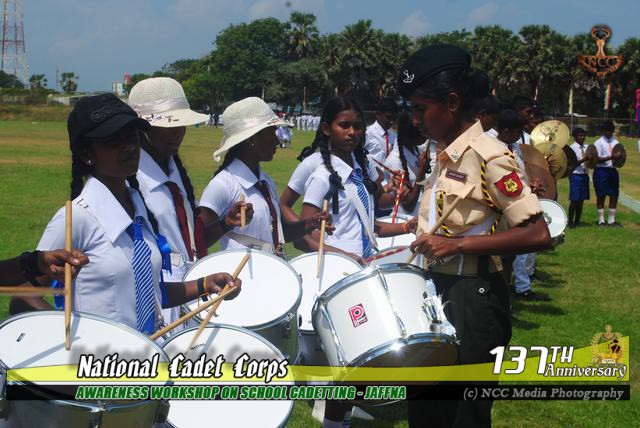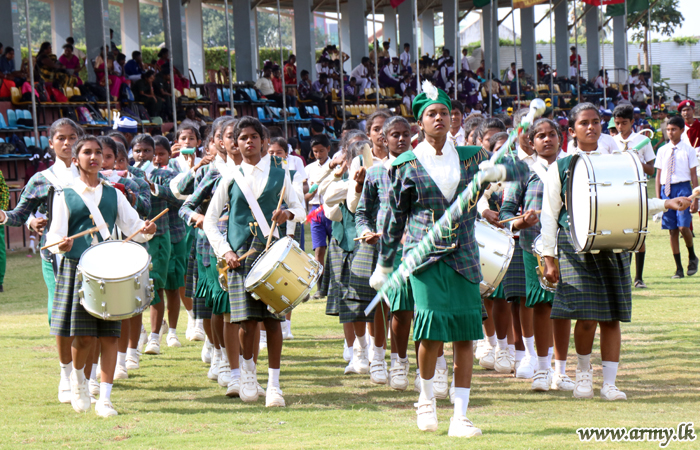 Several military websites carried the event, which noted that schoolchildren from the south also participated in the marches.
"To make the programme phenomenal success 51 and 52 Div Commanders and 512 Brigade Commander extended fullest co-operation," said Sri Lanka's National Cadet Corps website.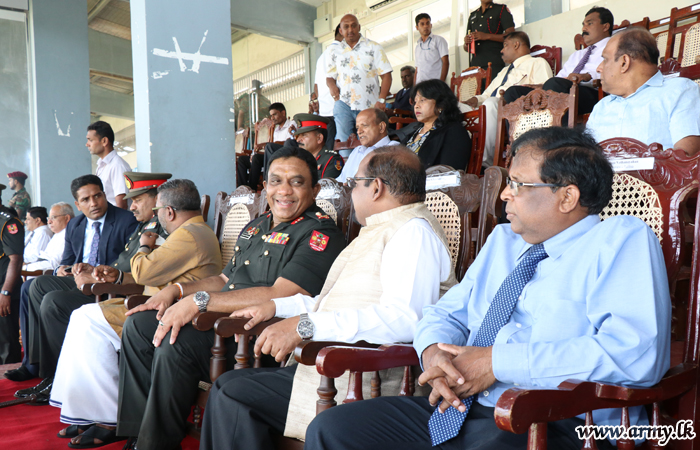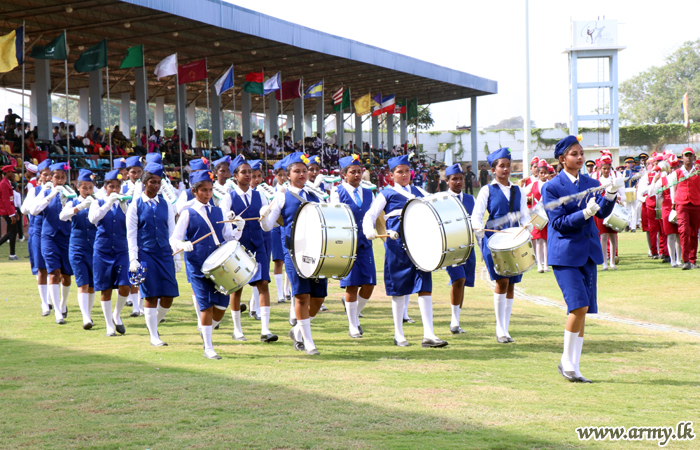 The event comes as locals continued to voice their concern about the ongoing militarisation of the North-East, which has seen the Sri Lankan military in particular step up its involvement in events with Tamil schoolchildren.
Just last week in Batticaloa,  students were made to form an armed guard of honour for the governor of the Eastern province, having received weapons training from the Sri Lankan army. Similar initiatives by the military have taken place across the North-East, with high school students in Batticaloa sent on military training by the Sri Lankan Army last year.