10 July 2018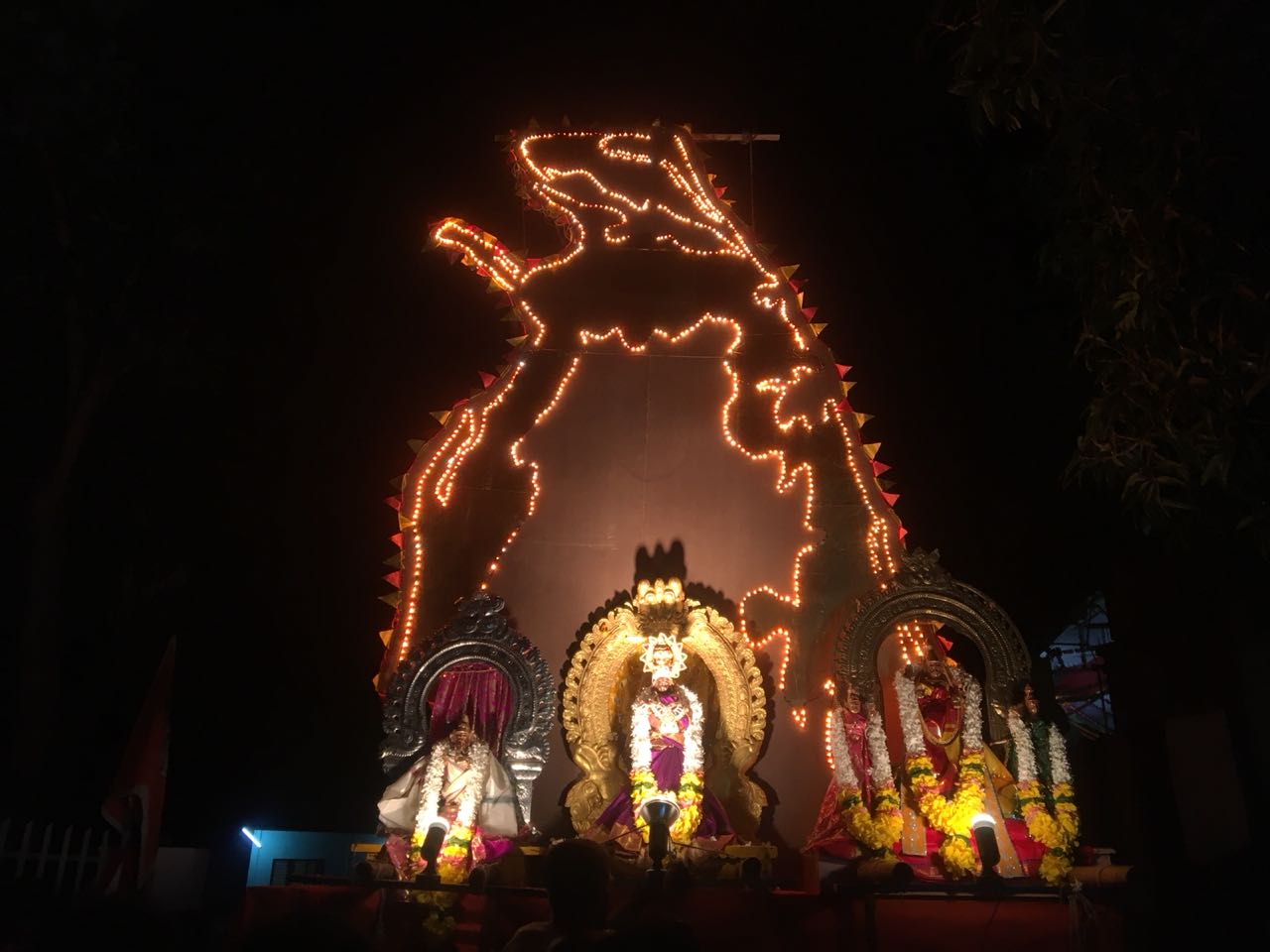 Members of a Jaffna temple board have been harassed almost daily by Sri Lankan security forces, police and intelligence personnel since their deity was displayed with a Tamil homeland-shaped backdrop on the final night of the temple's annual festival (thiruvizha).
Officers from Kankesanthurai Police's special investigation division, as well as from the investigation department at Jaffna Police Station went to the Kannagai Amman Kovil in Aanaikottai at 5am on 29th June, the morning after the festival ended to carry out investigations.
The following day, 30th June, temple authorities were called for interrogation by both Jaffna Police and Manippay police and were made to attend both stations.
On 1st July, Special Task Force personnel went to the temple and said they were also investigating.
Jaffna Police then summoned the temple management again on the 3rd July and demanded a list of the young people involved in creating the image of the Tamil homeland. The management refused.
On 4th July, military intelligence personnel from the Koppay camp went to the house of the temple's secretary and again demanded a list of young people involved. The secretary again refused.
Following this, intelligence personnel have been going from house to house in the area and attempting to gather information from locals.
Finally on the 6th July, members of the temple's youth council and other villagers were called to the Jaffna Police station, were a statement was taken from the youth council's chairperson and the secretary.
The Koppay Army camp also announced that a meeting will be held at the temple on 16th July and that the temple's administration, youth council, women's forum, and villagers must attend.
Meanwhile, Aanaikottai locals have reported that intelligence personnel can be seen watching residents during all hours of the day and night.