10 January 2020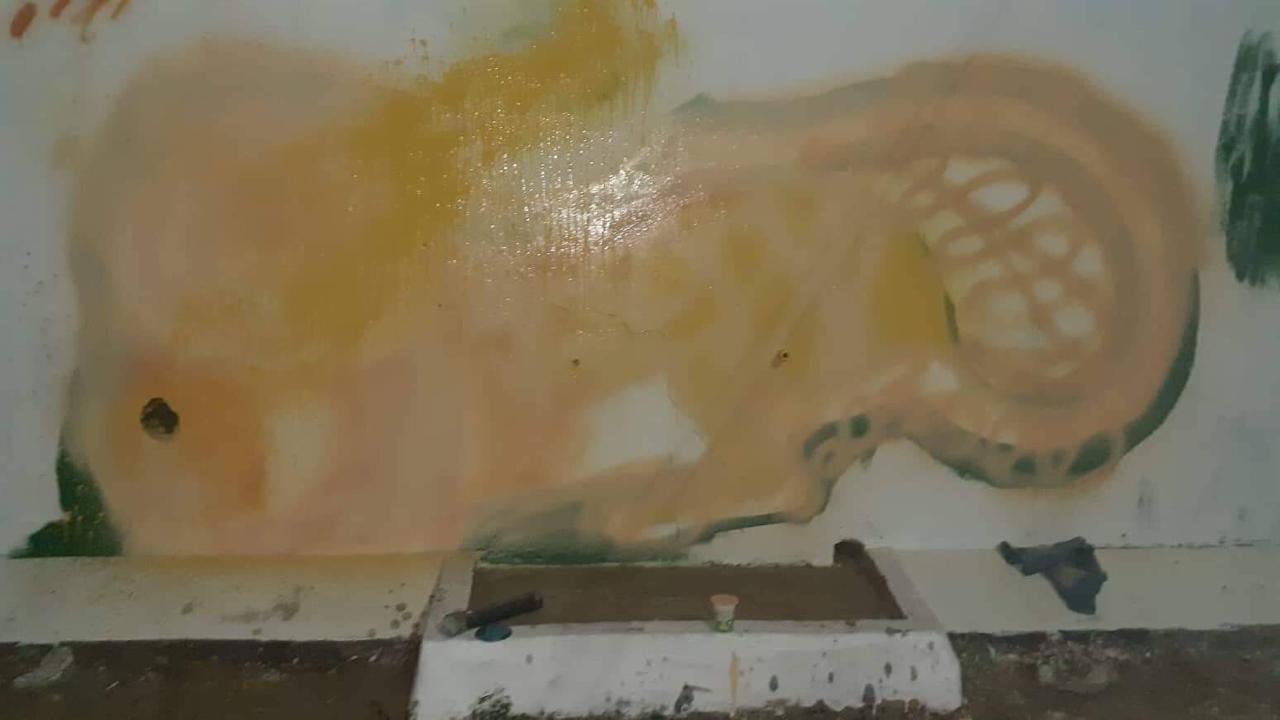 Sri Lankan intelligence officers have erased a mural after they threatened local Tamil artists in Jaffna this week, following a youth street art initiative included a painting of a tiger on a wall in Valvettithurai.
Street art initiatives have taken place across the island with many in the North-East using it as an opportunity to express various aspects of Tamil culture. In Jaffna, images of the famous Jaffna Library and other landmarks were painted on walls.
However, as young artists began to paint a mural in Valvettithurai, part of which included the image of a wild tiger, Sri Lankan intelligence and police officials began to threaten them.
The officers reportedly threatened the young Tamils and demanded to know who had come up with the idea of including a tiger as part of their mural and whether the artists were given "instructions" to do so. They proceeded to collect personal details of all the artists involved in the street art work.
Whilst Tamil artists showcased culture, in the south Sri Lankan artists have used the initiative to push Sinhala nationalist rhetoric and honour Sri Lankan soldiers, including an infamous brigadier who was found guilty by a court in Britain after he motioned death threats to Tamils last year.