19 December 2019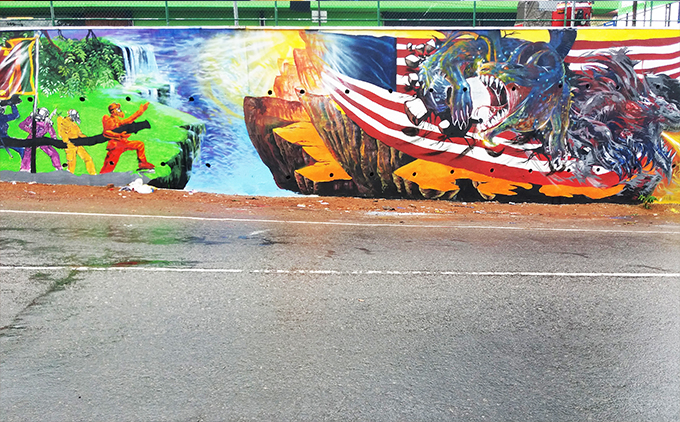 A mural painted on a wall of a supermarket in Pitakotte has sparked controversy, after its depiction of a dragon-like creature emerging from an American flag coming towards Sri Lanka.
Republic Next reports that the mural may be a possible nod to the widespread opposition in the south to the United States Millennium Challenge Corporation (MCC) grant.
Current Sri Lankan prime minister Mahinda Rajapaksa claimed earlier this year that the agreement was "shrouded in secrecy" and the Bar Association of Sri Lanka warned there are "grave consequences that Sri Lanka would face as an independent and sovereign State in the event the GOSL proceeded to sign the MCC in that form".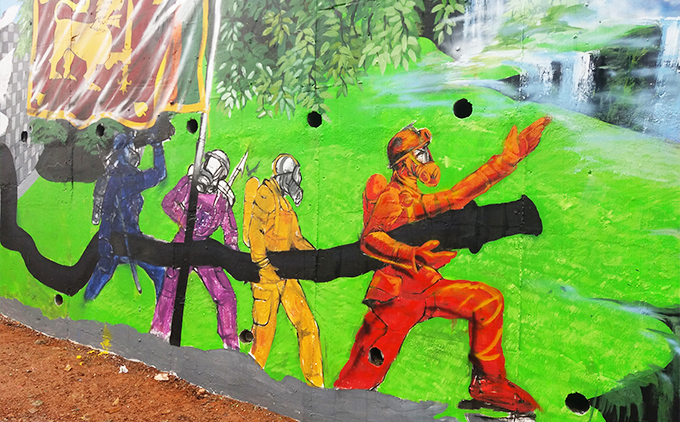 The previous Sri Lankan government had claimed that securing the $480 million dollar grant was a "great victory".
"So as this "Muralism" drive is led by the SLPP youth, for those young minds, this was a natural work of art that they would want to display, after all, their party leaders had prevented this terrible American dragon from chomping down on our lovely little island," reported Republic Next.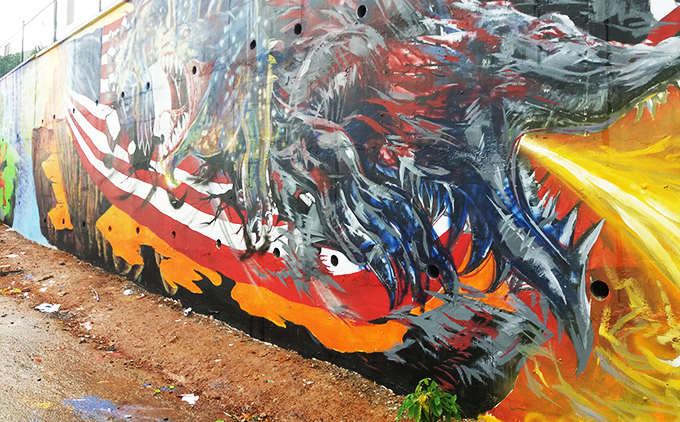 The mural, which was painted on the wall of a supermarket in Beddegana, is however now set to be replaced with another.
See more from Republic Next here.
All photographs courtesy of Republic Next.