07 March 2017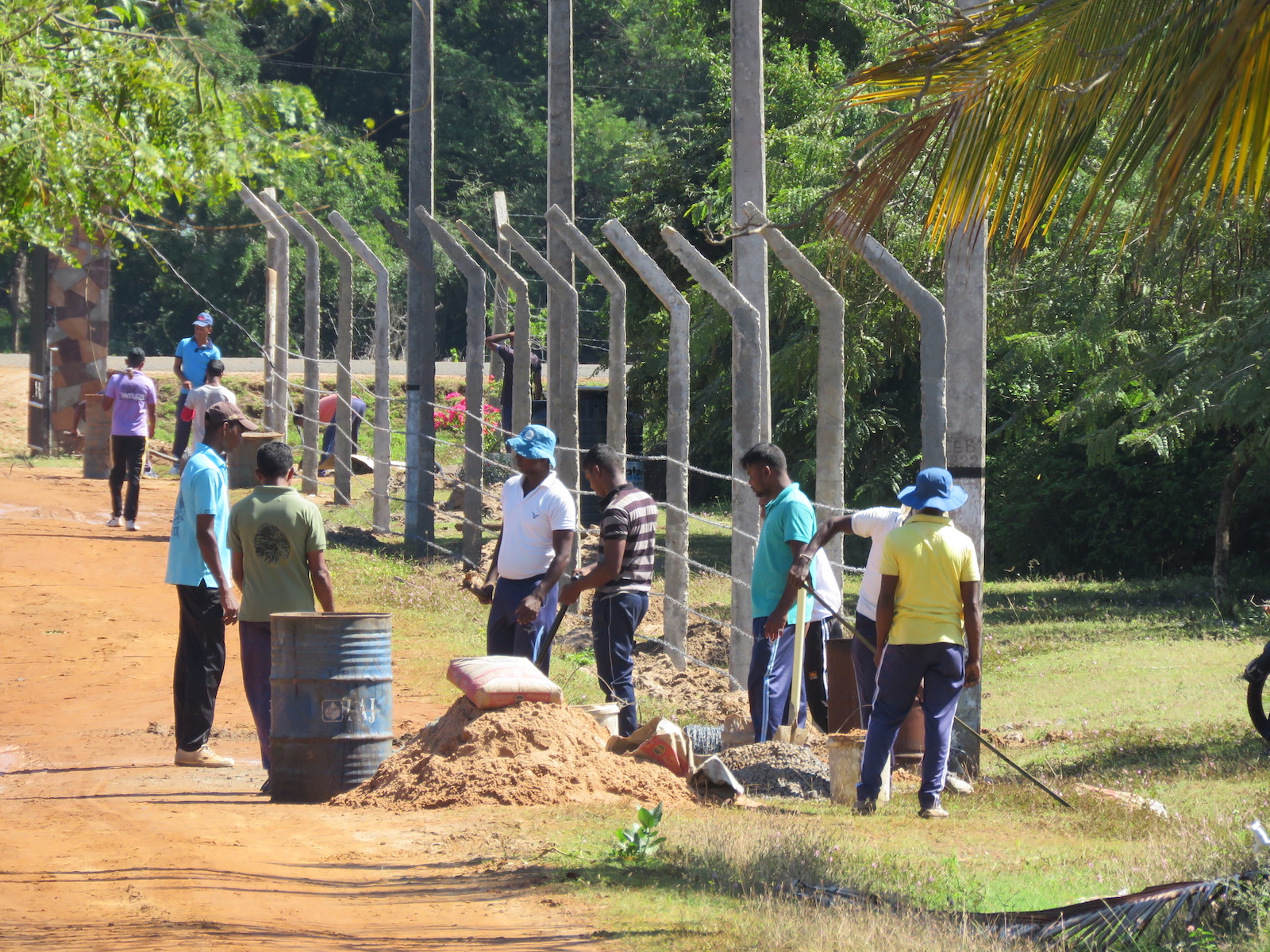 Sri Lankan Air Force personnel in Mullaitivu have been reinforcing security around their camps and strengthening their presence, locals report.
Since the ongoing protests demanding the release of occupied land began in Pilakudiyirippu, resulting in the release of the village after a month of protests, and similar protests happening around the area, Air Force personnel have been engaged in intimidating protestors and strengthening their presence.
Troops have been constructing new barbed wire fences and locals say these fences have resulted in the expansion of the air force camp boundaries.
The military personnel have also been gutting the released lands of power supplies and redirecting electrical wiring.
As Pilakudiyirippu families attempt to resettle in their newly released lands, they have returned to lands that have been entirely razed of their former homes, infrastructure and resources such as wells and cultivation.