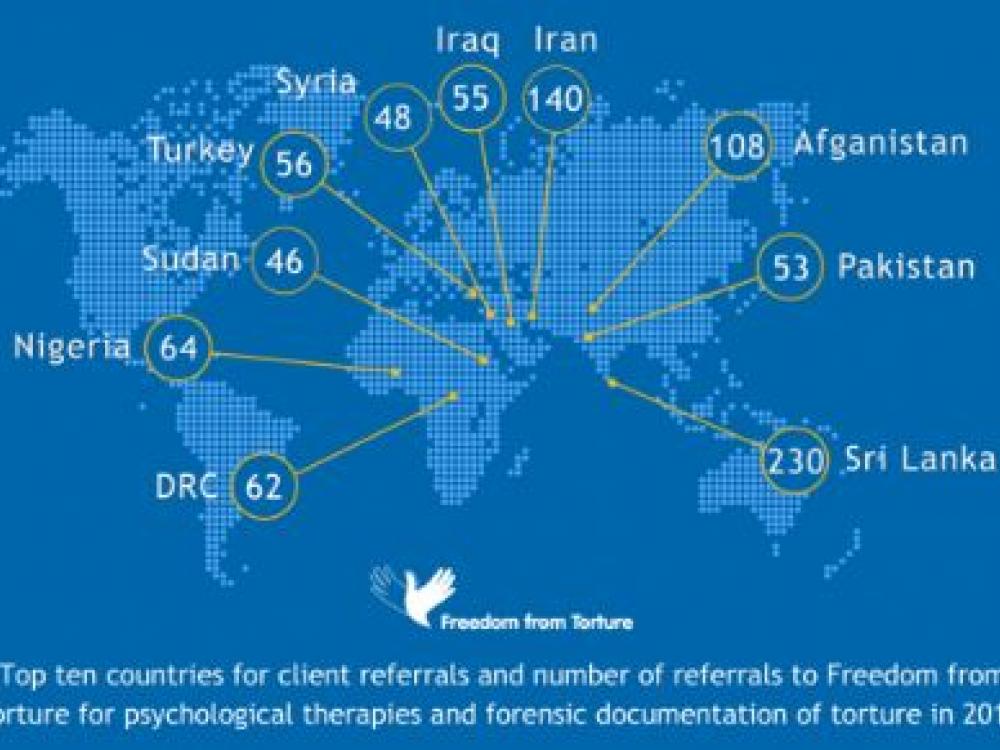 Sri Lanka topped the global torture referrals list for a sixth year running in a summary report by Freedom From Torture.
The organisation listed the top ten countries from where it received referrals to victims of torture in 2016. Sri Lanka topped the list of countries which included Iran, Afghanistan, Nigeria, Democratic Republic of Congo, Turkey, Iraq, Pakistan, Syria, and Sudan.
Freedom From Torture received over 230 referrals in 2016 alone, with many more in 2017.
Commenting on the ongoing torture in Sri Lanka, the organisation said,
"In 2016, Sri Lanka was the top country of origin for torture survivors referred to Freedom from Torture services for the sixth year in a row. These referrals include people who have been detained and tortured since the current government took office in 2015. A significant number of people have also reported being tortured when they returned to Sri Lanka after being in the UK."
Earlier this year the International Truth and Justice Project documented evidence of further torture occurring in 2017.