16 September 2019
During the 42nd session of the UN Human Rights Council, Deputy Permanent Representative of Sri Lanka to the UN, Dayani Mendis, requested the UNHRC recognise the achievements Sri Lanka has made towards reconciliation, development and the promotion and protection of human rights within the span of four years.
Amongst these achievements are the establishment of the Office on Missing Persons and Office for Reparations. Both of which have been sharply criticised by human rights activists, legal experts, and journalists who have argued that these institutions simply provide lip service to the ideas of reconciliation without actually delivering on these goals.
Read more here: Sri Lanka's transitional justice process has failed say international rights lawyers
This statement follows the continued protest of Tamil communities whose loved ones have disappeared. They have continued this protest for almost 1,000 days across the North-East, demanding action on investigating forcible disappearances and accountability for the crimes committed.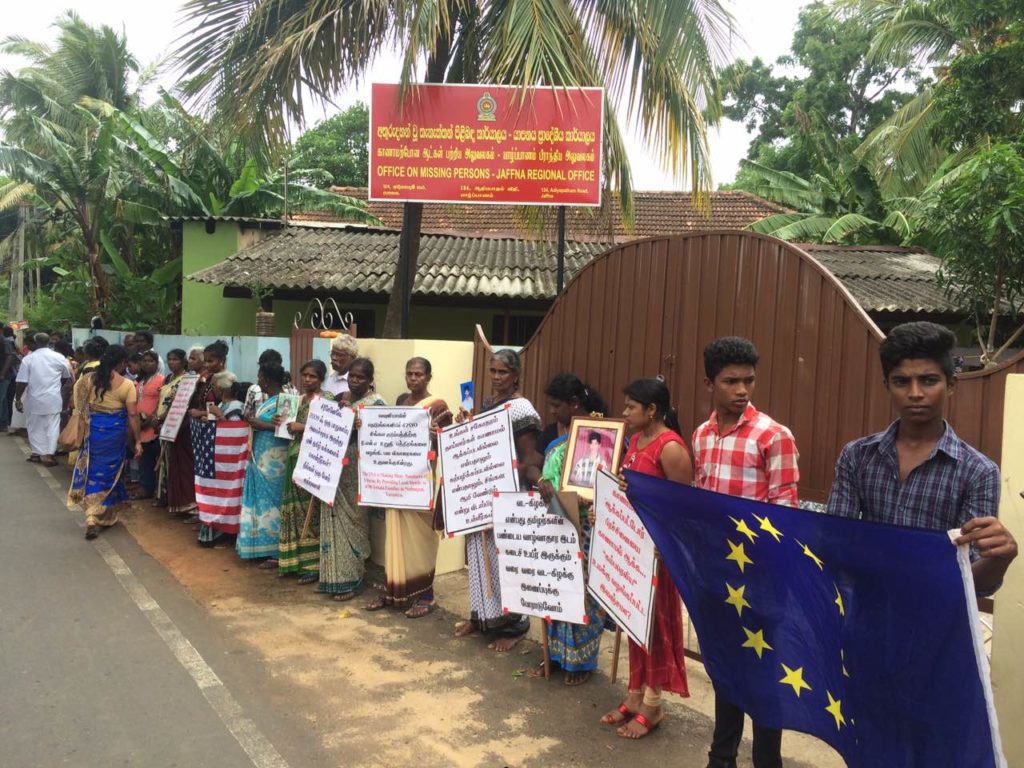 Read more here: Relatives of disappeared demand answers and condemn Sri Lanka's OMP
Yasmin Sooka, Director of the ITJP, has stated:
"We have reached out to the OMP and said "truth lies within your hands" you can subpoena the Sri Lanka commanders who were there on those days to find out about these victims whereabouts. They have failed to act […] the OMP has no teeth".
The lack of progress has left Tamil communities with little truth in the current institutions.
Despite these objections she pressed on and stated:
"As we proceed on our path, we urge this Council to accord due recognition to these gains made by Sri Lanka amidst numerous challenges, including a spate of terrorist attacks that claimed the lives of many hundreds of innocent Sri Lankans as well as foreigners on Easter Sunday this year and that has compelled Sri Lanka to realign its immediate priorities," the envoy said.
The full statement can be found here.