17 December 2020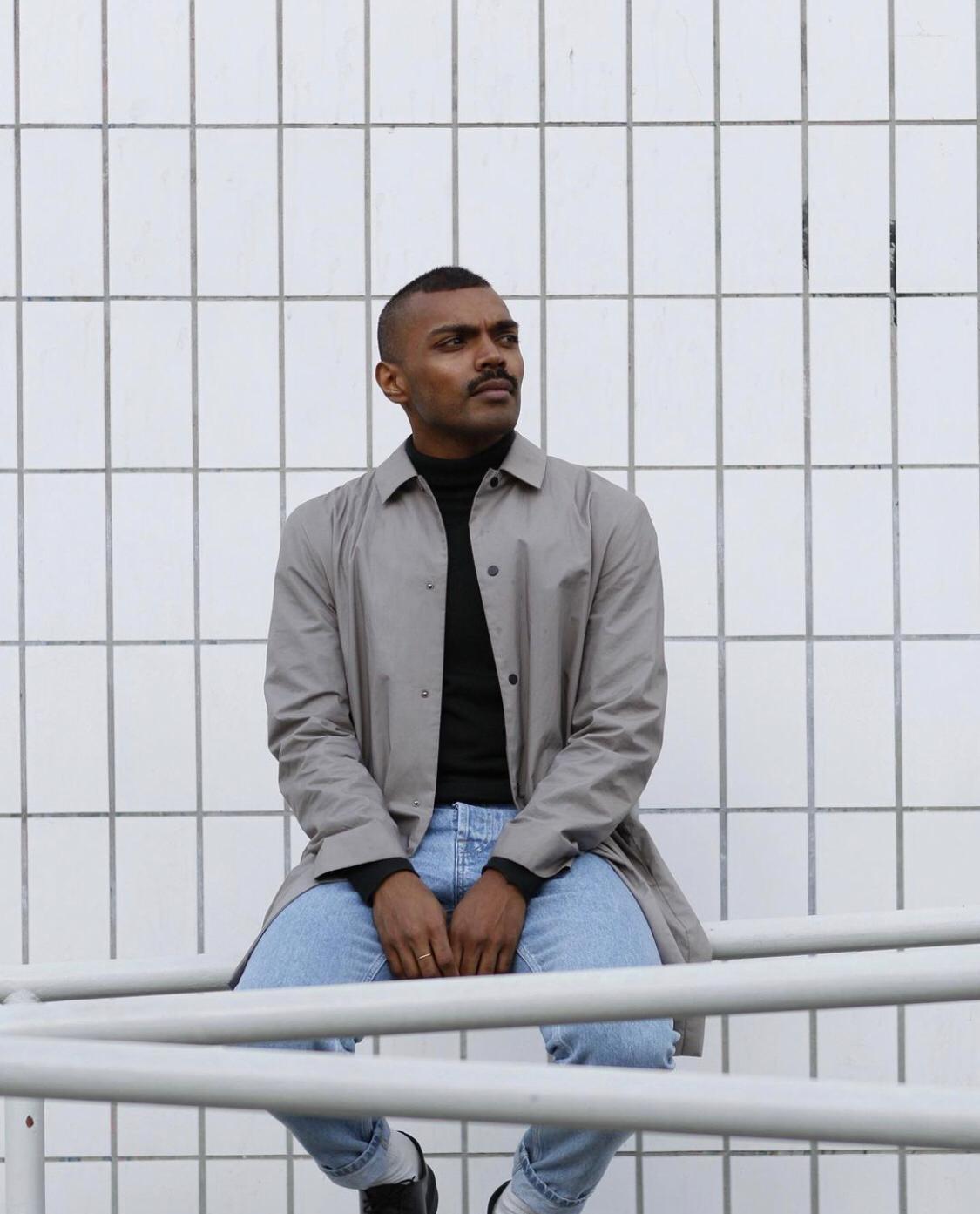 Sinthujan Varatharajah (Photograph courtesy: Sergen Yener)
As 'Funny Boy' was being released on Netflix last week, Tamil Guardian spoke to Sinthujan Varatharajah, a researcher essayist and political geographer based in Berlin, who brought the controversies of the film to the forefront in a series of powerful infographics posted across social media.
While Mehta has defended her film, touting it was made "for minorities" and even one that can highlight the genocide of Tamils, Varatharajah explains that "it's a movie purely made for profit and a movie made for the accolades of the actors and actresses, director, the Sri Lankan as well as Canadian state - not any other group or person."
"The crux of the matter is the director working with the Sri Lankan government," Varatharajah stated.  "It's not so much a question of the content, of how it is represented, how authentic or inauthentic it is or what Shyam Selvadurai's politics are. The question is: is it ethically &  morally sound to give a platform to someone who has lend so much tactical support to the Sri Lankan government and has received that same support from those very institutions?"
"That is my core issue with this movie," they added. "I don't need to watch this movie to understand that there is something wrong with its production, the power dynamics that embedded in it. The way this movie was produced, of course, impacts its content too. Poor ethics naturally don't stop at the production level. Are we supposed to simply gloss over this?"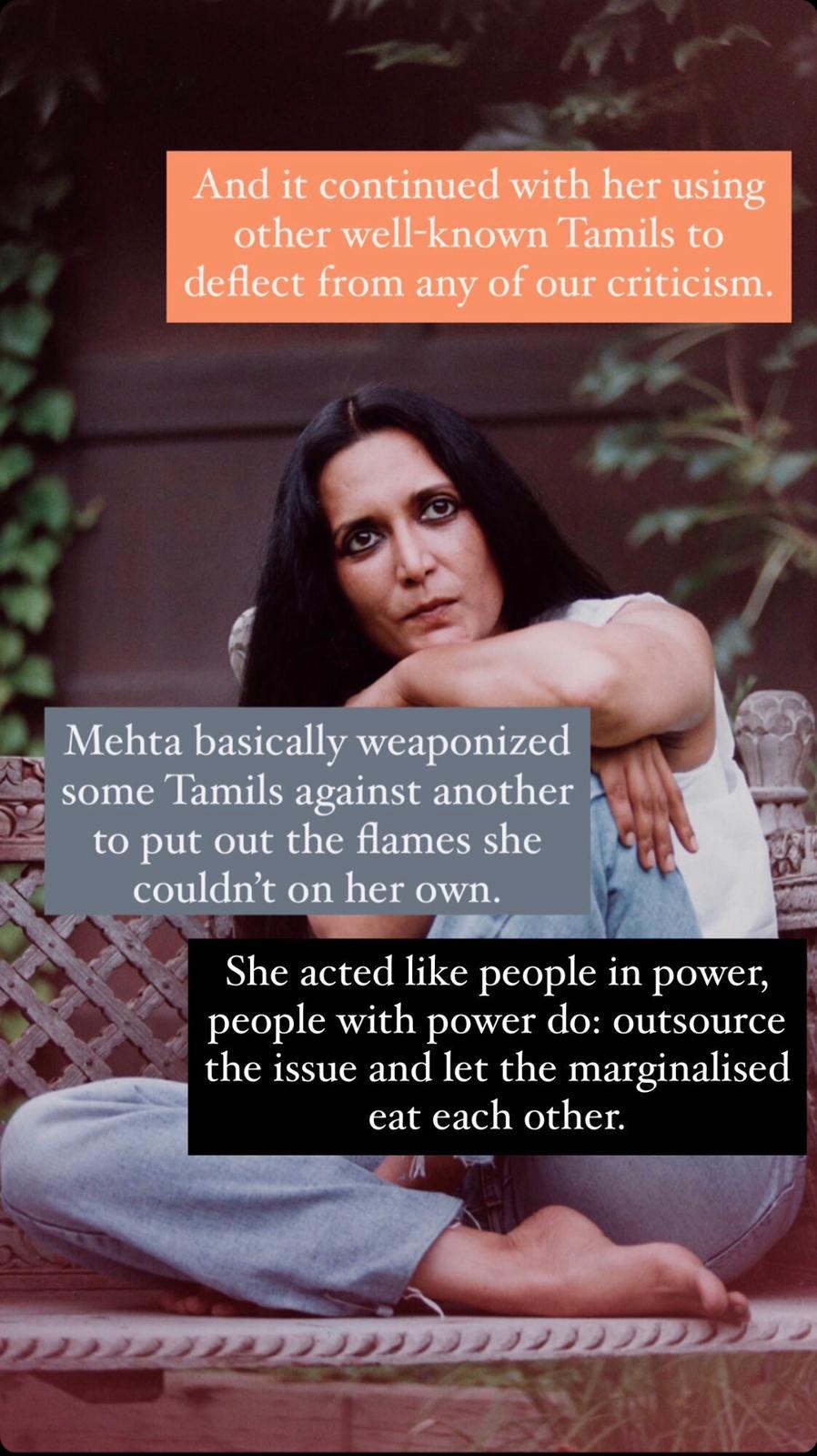 An infographic created and shared by Varatharajah
In 2013, Varatharajah wrote 'Staging fiction, rewriting history' where they first brought to light Mehta's close ties to Mahinda Rajapaksa, the architect of the genocidal offensive that killed tens of thousands of Tamils in 2009, whilst serving as Sri Lanka's president at the time. Mehta met with Rajapaksa in 2010 for tea where she sought permission to film 'Midnight's Children' on the island – an encounter that she has since denied ever took place, despite previously confirming it.
Mehta met with Rajapaksa "at a point of history that was critical: when over 200,000 Tamil people were still languishing at Menik Farm, a concentration camp for Tamil refugees". "Thousands of Tamil people were disappeared then and those Tamil people who weren't mass imprisoned were no more allowed to protest for their rights," Varatharajah continued. "When Mehta met Rajapakse, Tamil people were not even allowed to ring bells, gather to light candles, sing songs or mourn or remember their own history. It was the same time when public intellectuals like Noam Chomsky, Arundhati Roy, Tariq Ali, even Cheran Rudrahamoorthy who consulted Mehta on this movie, called for a boycott of a cultural festival there because of the heinous crimes against Tamils by the Sri Lankan government."
"And here were have a director whose entire brand is built upon supporting queer rights, upon supporting oppressed minorities, being anti-fundamentalist, anti-extremist and religious orthodoxy, coming to that very same country months after May 2009, while 290,000 Tamil people were still held in a concentration camp near Vavuniya, to collaborate with that same government responsible for it," Varatharajah said. "Maybe if she was a director filming some mainstream blockbuster with no kind of surface politics or deeper intent behind it, it could simply be written off as 'oh she's just here for profit'. But that's not her brand or how she's been perceived and received. And yet she worked with the Sri Lankan Army, Police and Defense Ministry."
"If it was simply a formality of getting her movie made she would not have to meet Rajapaksa – there is a minister with that responsibility, there are dozens of clerks responsible for signing off such permissions," Varatharajah said. "You don't get invited to meet the President of a country when you apply to shoot a movie in a country. Similarly, you don't have an ambassador take an acting role in a movie, especially in a fake storyline, as was the case with David McKinnon, the serving Canadian High Commissioner to Sri Lanka. In case this happens, you can already tell that this isn't an ordinary scenario, that there is a wider political interest in this movie being shot there by multiple parties. Something that Mehta was exploiting and something the Sri Lankan, but also the Canadian government one had an interest in too. Soft power is essentially also power."
"For other communities, this may just be a PR disaster, but for us this is our lived, material, emotional and psychological reality."
"Mehta will move on to some other place, to some other story, but we will be stuck with this, stuck with the Sri Lankan government, with Sinhala supremacy and the erasure of our voices," they said. "And that's what's important to take note her – Mehta is just a vehicle to show the type of industry and climate we are confronted with and how normalised the dehumanisation of our struggle, of our bodies are. That should be the focus of this debate. The Sri Lankan government must always be included in any conversation about this as they have used this movie and [Mehta] as a strategic branding opportunity."
Miss you Team Leila. Such a great journey. Hello Colombo & Funny Boy! pic.twitter.com/8Bl3ItZ1u8

— Deepa Mehta (@IamDeepaMehta) January 16, 2019
A tweet from Metha as filming of Funny Boy began last year.
The film has also sparked criticism over its lack of Tamil casting and the inaccuracy of the Tamil spoken by non-Tamil actors. When asked about his reaction to the Tamil spoken in the film, Varatharajah said that they simply laughed.
"Could you not have tried harder?" they asked. "It's interesting how they perceive our language and then try to re-perform it. Almost as if it was otherworldly, so abstract, so difficult that you can't hire anyone to accurately teach it. As if we were otherworldly, which in itself is telling."
"Mehta and her team are bastardising the language because they really don't care – they don't care for accuracy, they don't care for our history, for the importance of language in this conflict, for us. They don't care for our voices, whether  in Tamil or any other language, nor our outrage. If we look at the wider picture, we realize that we make up a significant demographic that allows for Indian cinema, particularly Kollywood, to succeed outside of the region and yet Indian productions don't think it's necessary to do justice to us. It's not that difficult but they really have no interest in doing so, unless they can profit of our support."
"This particular situation of Mehta filming in Sri Lanka is interesting because she didn't shoot this film in the absence of Tamil-speakers. This wasn't in Kathmandu or Dhaka, where there are surely also Tamil speakers. This was in Colombo. The city has no shortage of Tamil speaking individuals. In fact Colombo is, according to some counts, home to more Tamil-speakers than Sinhala-speakers. And they apparently still couldn't get a Tamil speaker to go over the script, the speech training. It just exemplifies the poor quality of research, production and ultimately the lack of respect behind it."
Varatharajah is also critical of the aspect of the film that supposedly speaks to the Queer Tamil experience. "The socioeconomic focus of this movie is on an absurdly small elite. It limits the queer story in scope to someone who is from a rich, upper-caste, privileged family in Colombo," they said.
"This movie isn't for many of us because it traps the conversation around queerness and Tamilness to a very narrow space. It limits our imagination and reproduced tropes we are familiar with. That's not surprising since it's based on the personal story of one gay Tamil-Sinhala man from Colombo 7. The problem however is that it is sold to us as if it was a movie for all of us, as if this was a win for us. Neither the film nor the book speak to anything outside of these elitist, cushiony, incestual groups. Queer Tamils who are oppressed by the Sri Lankan state and those who resist it find no space here. It flattens the conversation. It's insular."
"If anything this is a movie beneficial for the wealthy, privileged, queers in Colombo irrespective of their ethnicity," Varatharajah continued. "The daily negotiations that are required of someone who is not wealthy, who doesn't live in Colombo's elitist boroughs, who doesn't speak Sinhala, who doesn't hold dominant caste capital, who isn't pale-skinned are so different."
"What you are seeing is not yourself. It's the portrayal of a very particular reality. And even that reality is contested. Based on casting itself it becomes clear that this movie isn't for any Tamil person. There is no Tamil cast member except for a biracial one who goes by a Sinhala name, and no one that looks even generically Tamil. This movie is for white people, for North Indians like Mehta, for the English-speaking elites of Colombo. It doesn't reflect any reality outside of Colombo, and even those of average Sinhalese people."
"It's a movie for a particular class and this is irrespective of ethnicity."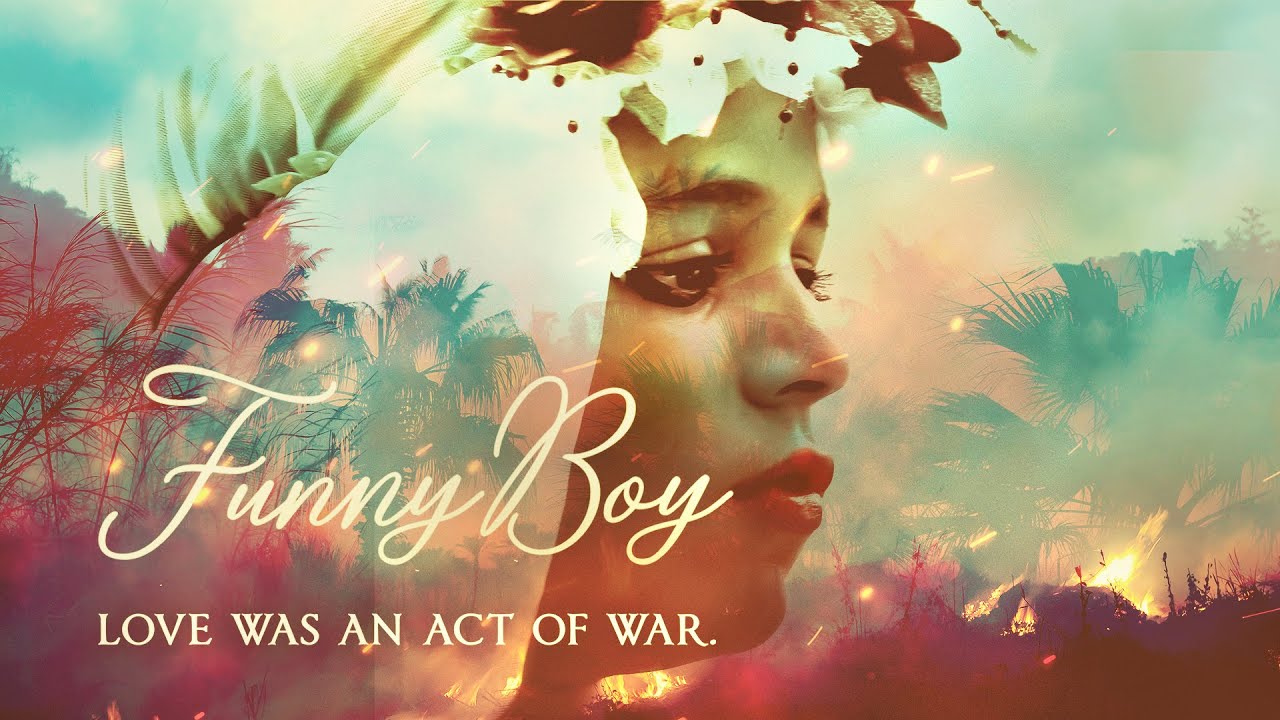 A poster for the film.
 In Varatharajah's 2013 article, they mentioned that it would be problematic and counterproductive to boycott Mehta and instead focus on becoming cognisant and critical of future art. Fast forward seven years later, however, Varatharajah is now actively calling for a boycott.
"This movie is a platform to bring back this conversation on ethical cultural productions and justice for Tamils. Because for the last seven years since my first article was published Mehta hasn't moved. At the same time technology, social media activism and Tamil conversations have changed drastically," they said. "Now there is a generation that was maybe 11-years-old in 2009 who have grown up to become very vocal, passionate, and adaptive to this new environment, to current conversations and technology. And we've reached a time in which people, brands, states can be better held accountable, in which digital mobilizing is more effective."
"That's the key difference between then and now."
"She hasn't learned," Varatharajah added, referring to Metha. "She has not shown any remorse. She managed to get away with it and thought she could do it again."
"And if she did any other story, a non-Tamil story, whatever Punjabi partition story, it might have been less upsetting. But here she returned to tell a Tamil story set in a pertaining historic period for all of us, that displaced so many of us. This is the most upsetting thing. She came back to the island and posture as if she is speaking about us, for us. That I think is just horrific and hurtful. She derails and gaslights us with every word she utters. She uses our own oppression to silence us. It's amazing that in 2020 this is still possible. It speaks to how ignored we are and how our history isn't taken seriously, how no one takes our losses, traumas, realities seriously. People treat us like we do not exist, as if we do not matter and I do not have any empathy or patience for this."
Varatharajah concludes by stating that Eelam Tamils, particularly queer Eelam Tamils are rarely depicted as an "empowered people resisting their own victimhood". This erasure frequently occurs, they add, including with stories of Black July and the 1983 pogroms.
"Most stories that are being told about the anti-Tamil pogrom of 1983, a Tamil genocide, have become romanticised stories around intra-communal solidarity instead of a story on Sinhala supremacy. Rather than, for instance, telling the story of Welikade prison in which 53 Tamil political prisoners were violently murdered by Sinhalese mobs, the stories we popularly hear are the heartwarming type, those in which a Sinhalese person saved a Tamil person by hiding them in their home, in their vehicle or somewhere else."
"The problem isn't that Sinhalese people didn't do that, some did," Varatharajah explained. "The problem is that we were so vulnerable to Sinhala Supremacy, so dependent on Sinhalese people; that Sinhalese people are the ones who kill us but may also be the ones to rescue us, that a story about Sinhala lynch mobs slaughtering Tamil can become a story about Sinhala people saving Tamils."
"We should not need any Sinhalese people. Neither to kill us nor to rescue us."
_____
See more from Sinthujan Varatharajah on their Instagram page here and their Twitter here. 
Also read more commentary from Nedra Rodrigo here and Sunthar Vykunthanathan here.
We need your support
Sri Lanka is one of the most dangerous places in the world to be a journalist. Tamil journalists are particularly at threat, with at least 41 media workers known to have been killed by the Sri Lankan state or its paramilitaries during and after the armed conflict.
Despite the risks, our team on the ground remain committed to providing detailed and accurate reporting of developments in the Tamil homeland, across the island and around the world, as well as providing expert analysis and insight from the Tamil point of view
We need your support in keeping our journalism going. Support our work today.
For more ways to donate visit https://donate.tamilguardian.com.